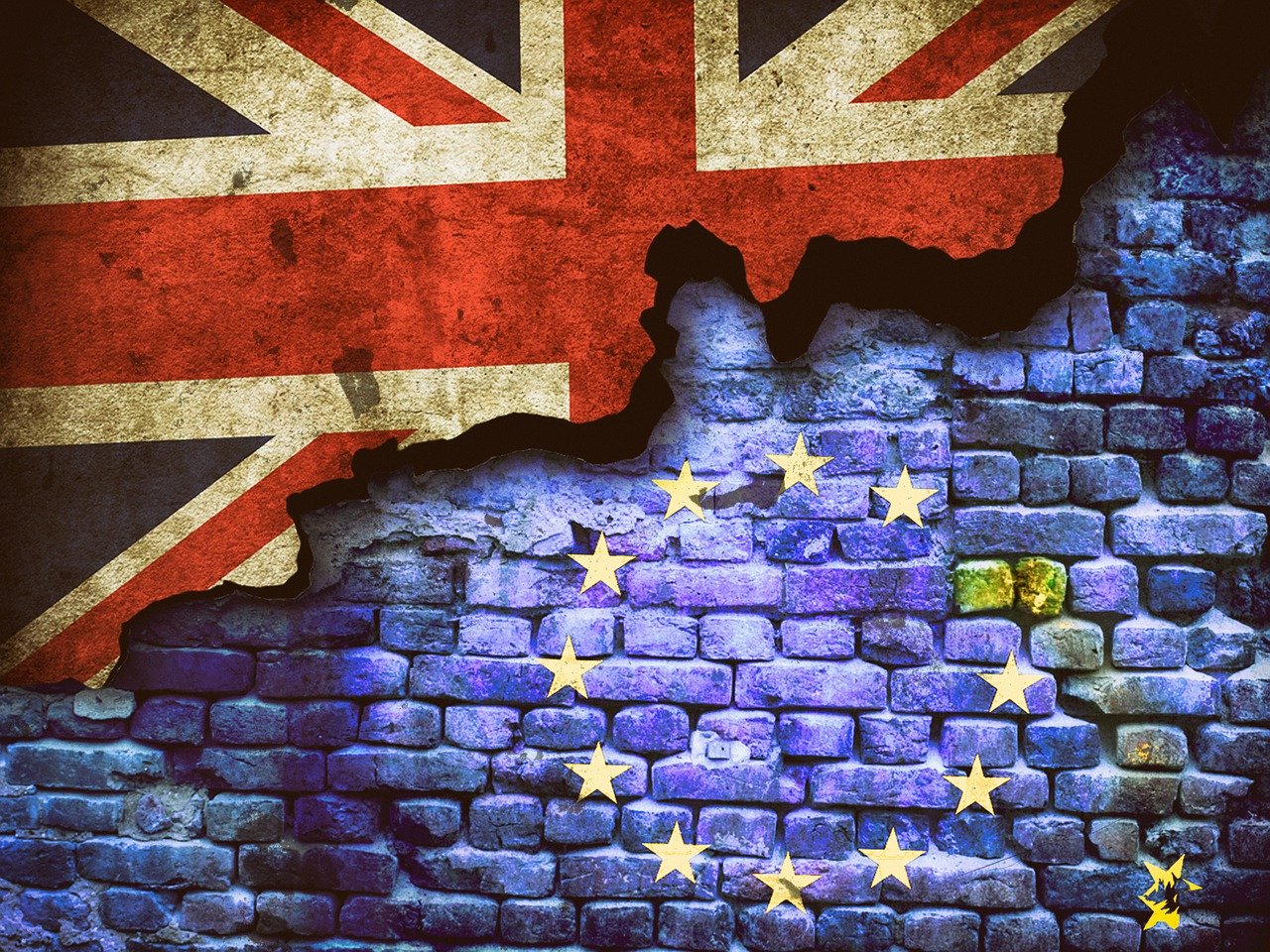 Since June 2016 Britain as nation is experiencing huge uncertainty. Although the referendum result was marginally in favour of leaving the European Union (EU) it was never known then and even now in December 2019 that on what terms and conditions Britain will be able to leave the EU.
EU Referendum

Source: https://www.bbc.co.uk/news/politics/eu_referendum/results
This uncertainty about Britain future has seriously impacted its economy and its position in the world. It is no wonder that this crisis has resulted in unceremonious and premature end of premierships of two consecutive prime ministers i.e. David Cameron and Theresa May. The referendum results also gave rise to one snap election in June 2017 by Theresa May. However, elections resulted in reducing Conservative party majority and ended up in a hung parliament
The country is now deeply divided among the 'Remainers' and 'Leavers' camps. This division is also on show in the UK parliament where numerous bills and resolutions on EU have failed to attain any majority to be passed as a law.
The second general election due to the uncertainty caused by Brexit is scheduled for 12 Dec 2019. The Conservative govt has called the elections in order to break the current impasse and to achieve absolute majority in the parliament. This means to win 326+ seats in the house of 650 MPs.  However, past results of last three elections have returned in hung parliaments or only a working majority for the conservatives.
David Cameroon governed in collation with Liberal Democrats (LibDem) from May 2010 to May 2015, then had a working majority only in 2015 elections he resigned after he lost the EU referendum. Theresa May then governed under confidence -supply- agreement with the Democratic Unionist Party (DUP) after the 2017 elections.
The Labour Party has seen surge in their votes and gained seats in the 2017 elections. On the other hand, smaller parties Liberal Democrats, Scottish National Party, DUP and Sinn Fein are also competing with strong presence in few constituencies where they have a stronghold among the voters. A new entrant Brexit Party is also in the mix. They will be contesting for the first time. They are in an unannounced alliance with the Conservatives. And are only nominating candidates in marginal seats where they can capture votes from Labour supporters who voted to leave in the referendum and help Conservative candidates to win.
Considering that Labour has gained a lot of younger voters in the 2016 elections. Labour Leader Jeremey Corbyn has a strong following among the hard core left leaning voters. Labour party has directly elected mayors in all major cities including London, Manchester and Bristol.  Party is also supported by all the major workers unions across the north of England. Labour is hopeful to achieve over 320 seats from its current position of 262 MPs in the Parliament.
As mentioned above Brexit is the main issue of our times and this election will be won or lost on how voters perceive a party and its stance on Brexit. Alongside this other major issue are funding of NHS, corporate taxation, climate & environment, student fees and pensions. With several parties in the run and nation divided on the Brexit issue it is very difficult to predict which political party will win the elections and with how much majority. The traditional voting habits are also challenged, voters are willing to break away from their past voting preferences. The above factors do indicate that 2019 elections may end up in a situation where no single party has an absolute majority. Again, a minority or a coalition government is installed. That means the Brexit issue would still not be resolved as no consensus will be reached in the parliament. A hung parliament may then lend more support to second referendum or an exit from EU without a deal. However, nothing can be said till the last vote is counted.
As for the British Asian are concerned; they are also seriously divided on the Brexit issue. However, majority of Pakistanis and Bangladeshi origin voters support 'Remain' option and may vote for parties who have policies to help keep Britain in the EU. Voters of Indian origin are divided in the middle and a sizable portion of Indian voters supported 'Leave' and will do so again in the upcoming elections. BJP party also seem to go against the Labour party due to their strong objections to the situation in Kashmir.
It is important that all parliamentary candidates from mainstream as well as from the South Asian diaspora who are sympathetic to the Kashmir cause are supported by their constituents. If there are more MPs who understand issues related to South Asia it will help to resolve the Kashmir dispute as it can then be raised by the MPs in the UK parliament.