Print PDF
Camel Library Movement in Pakistan

1 Post
#1
· 27th July 2021, 10:56 pm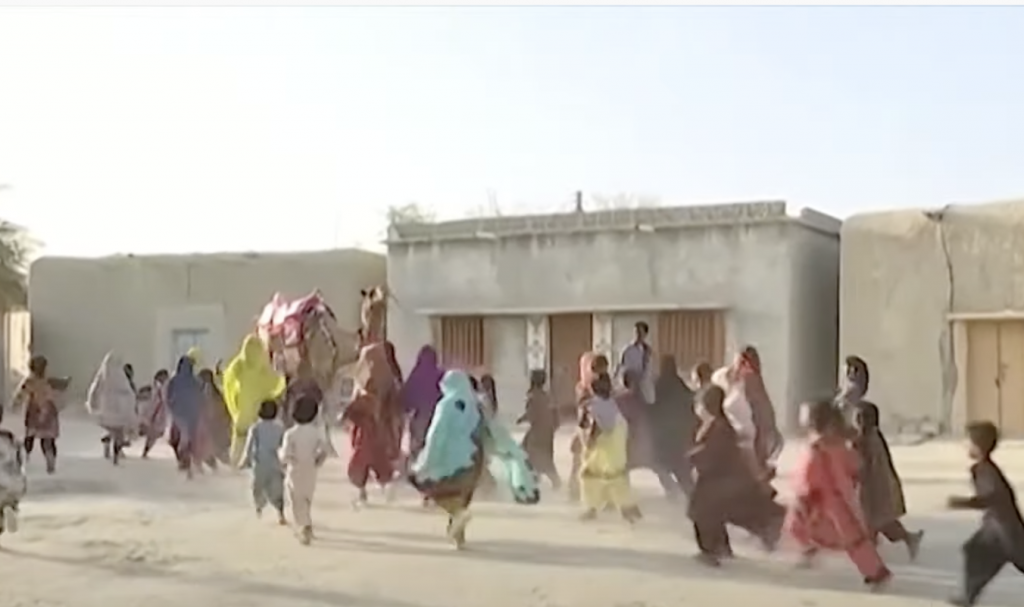 Mobile libraries is an old concept and had almost lost its relevance in this digital age, but the ongoing pandemic has once again brought in its utility especially for regions that were not well connected and people had to make extra effort to go to schools and learn.
There are various names used for mobile libraries like libraries on the vehicle, wagon library, travelling library, book auto service, etc. But here, we are focussing on the mobile library on a camel. This innovative idea was started in the less developed province of Pakistan named Baluchistan. Many schools are closed in the region due to ongoing pandemics, and children were deprived of readings in such circumstances. The Principal of Zubaida Jalal Girls High School named Rahima Jalal and the Pakistani minister of Defence Production Zubaida Jalal thought that if children couldn't go to school/libraries, why not take the books to them. The idea is an indigenous movement in the field of libraries and was experienced earlier as a successful project. Various top global newspapers like the Guardian, the Hindu (India), Al-Jazeera TV, and much more covered this successful story. Still, none has attempted to write an article on this particular issue. It has been argued that mobile library services are an education lifeline for students around the globe generally and particularly for the children of Balochistan who live in marginalized areas.
This pandemic has brought tremendous challenges for the people of Pakistan. The children in all provinces are losing their intellectual capabilities. Under these circumstances, camel mobile library is blessings for the region which benefits from it. George Bernard Shaw has rightly said that "Progress is impossible without change; those who cannot change their minds cannot change anything." Raheema Jalal, Principal of High School at Balochistan shares lifelong services with the people of Balochistan.
Balochistan is one of the most impoverished provinces of Pakistan and is blighted by separatist insurgency for the past two decades. With the lowest female literacy rate of 24% and 56% male in the world. The sacrifices in the marginalized regions, exclusively the initiative of the camel library, is undoubtedly a good step towards reading growth.
According to Rahima Jalal, the idea was picked from Ethiopia and the Mongol camel library in the Gobi Desert of Mongolia, where children often couldn't access the physical library where books were entirely inaccessible. Children often get an education out of playing with dirt and pebbles in a place where books are almost unreachable. Dashondog Jamba, a publisher, and translator travelled more than 50,000 miles through the arid region and shared colourful books with children. Rahima Jalal has articulated that "It suits our lonely, distant and rough terrains. We have received an enormous response that we were not expecting."
Originally the idea was started in 1978 by Dr. Juanita Baker, an American citizen living in Pakistan. As there were no children libraries and this double-decker bus won everyone's heart. It was symbolic of the children's library movement in Pakistan. Some famous mobile libraries are the Alif Laila book bus society in Lahore, where books were operating with mobile rickshaw libraries in the city. With the help of the non-profit Alif Laila Book Bus Society, which has established more than 7,000 mobile libraries across Pakistan, with over 1.5 million books donated in the past four decades.
When schools and libraries were closed during a pandemic, people aspired to have some reading stuff, but they couldn't find it. In such a situation camel library proved itself as a mercy for the people of Balochistan in the suburban areas. The exciting thing, the Camel, which carries the weight of books named Roshan. Initially, few villages in Balochistan were covered.
It is said that camel mobile library supplies books on Friday, Saturday, and Sunday, covering three different villages every week. It supplies books for two hours between 4 p.m and 6 p.m. Children choose the book they like and return them after a week.
It has been argued that children are very excited and interested in reading and borrowing books from the camel library. Many children are benefiting from these fiction and non-fiction books written in Urdu and English languages. The mission for camel library is yet confined to few villages of Ketch, but it is opined that the project will be expanded to other towns as soon as possible. The government of Pakistan and particularly Balochistan, do not invest in education and libraries. They should encourage such movements in the whole country. The government of Pakistan should definitely follow the nice saying of Swami Vivekananda that "If the poor boy cannot come to education, education must go to him."
Click for thumbs down.
0
Click for thumbs up.
0