Print PDF
The Pandemic Highlights the Dismal Reality of Pakistan's Healthcare System
1 Post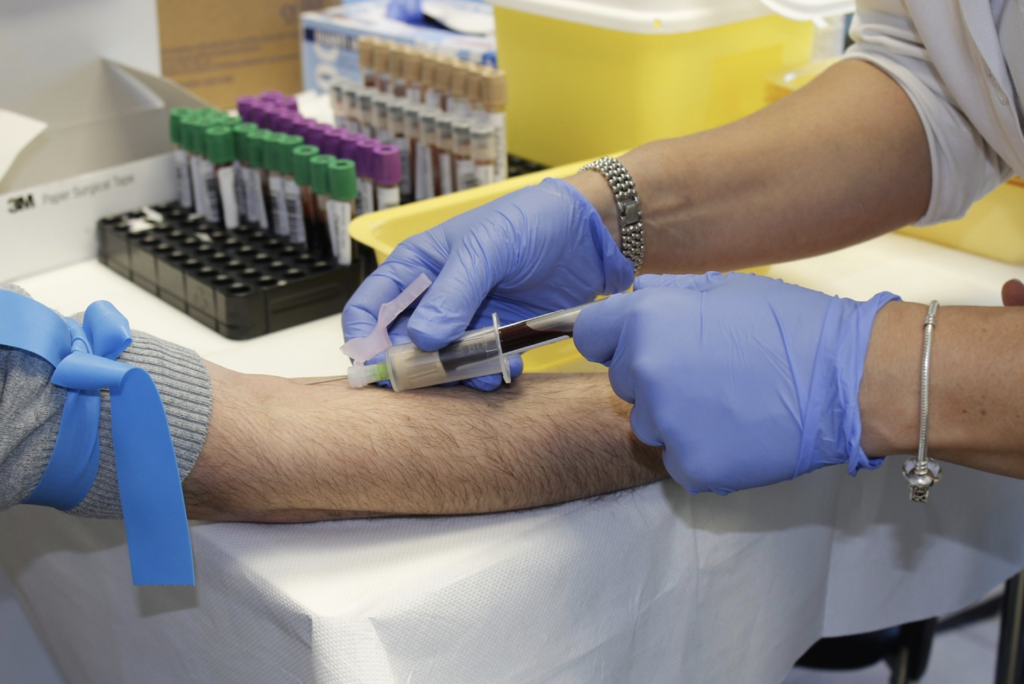 The ongoing COVID-19 pandemic has highlighted the grave shortcomings within Pakistan's Healthcare system that were apparent for a long time but were not attended to due to the generally frivolous attitude towards them. It is approximately six months since the coronavirus infections began being detected in Pakistan and by now the country ranks the second highest in Asia after India, in terms of the number of active COVID cases. Throughout this period there have been reported, a series of conflicting assertions from within Pakistan about the handling of the pandemic situation inside the country.
On one hand, the government has been lauding it's response and preparedness to the pandemic, plus the observed decline in the rate of COVID infections in July has been given as an example of successful handling of the pandemic. The healthcare experts in Pakistan however, have made contradictory observations of the situation. Prime Minister Imran Khan dubbed this 'decline' in infections, a development as a result of the "successful" anti-COVID-19 strategy. Federal Minister for Planning Asad Umar, who also leads the anti-coronavirus campaign in Pakistan, claimed in a tweet that was a 28% decrease in the number of patients who require ventilators and oxygen cylinders and that this was a result of the government's smart lockdown policy, plus the enforcement of Standard Operating Procedures (SOPs). The healthcare experts appear to be sceptical of the government's claims of decrease in infection rate and there is a notion among many that this observed decrease in the rate of infection is because of a very small number of tests conducted. Qaisar Sajjad, head of Pakistan Medical Association, said to the Anadolu Agency, "There has been a downhill trend vis-a-vis new coronavirus cases over the past few weeks but it's mainly because of reduction in the number of daily tests. This is certainly not a positive development"
There are several examples of such conflicting claims and narratives, through the examination of which, a very grim picture of Pakistan's health sector has come to light. At the very fundamental level, it has been observed that there is an immensely poor density of 1.4 healthcare professionals (physicians including specialists, nurses, lady health visitors and midwives) per 1,000 population which is far lower than the indicatory threshold of 4.4 per 1,000 population, according to the Sustainable Development Goals (SDGs), necessary to achieve universal health coverage. Besides, some healthcare professionals are also reported as being disgruntled over the issues like contractual nature of their jobs, ad-hoc appointments and the struggle for daily wages. In the Punjab province, over the course of a few months leading up to July, as many as 88 doctors from various teaching hospital were reported to have resigned from their positions due to such issues.
Amidst the pandemic, these health workers who are already so low in number, are working under dire conditions due to the shortage of Personal Protective Equipment (PPE) and other health facilities which has put them into the risk of contracting the disease themselves. This has resulted in several thousands of healthcare workers being affected by COVID and more than 50 of them have died so far. Also, due to the insufficient number of health workers, the existing ones have to work for longer hours. So, working for longer durations with inadequate resources in the face of risk to their own lives has led these health workers to acquire mental ailments. An instance of this can be found in a study that was conducted by a group of health experts on 112 Healthcare Professionals from the Karachi province where they found a high number of cases of various psychological ailments such as anxiety, stress, and depression.
Another fundamental flaw is the deficient health infrastructure. For the population of 220 million people, the hospitals are able to provide only 6 beds per 10,000 people which is highly insufficient by any standards. Other deficits, which also bear a huge relevance with respect to the current pandemic include acute shortage of ventilators and oxygen cylinders. Due to the lack of space and other equipment, the hospitals are not able to accommodate patients and are forced to put them on the long waiting list.
So, the already incompetent healthcare system in Pakistan has found itself being incapacitated by the current COVID-19 crisis, as the majority of it's resources are focussed on attending the crisis at hand and simultaneously, there are other health related issues that have arisen in the past few months. There had been concerns of a potential surge in the number of polio cases because the efforts against the Polio disease were temporarily suspended in March due to prioritization of fight against COVID-19 by the Pakistan government. It was not until July 20th, that is, after about three months that the polio vaccination was resumed. Besides, there has been an uptick in other infectious diseases like Tuberculosis, Measles and Hepatitis, etc. Also, according to the interview of Prof. Dr Tipu Sultan, a renowned healthcare professional in Pakistan, the regime of social distancing and the majority of resources being utilised for addressing the pandemic problem have led several clinics and OPDs in government and private hospitals to be shut down. Which is why the outpatients are not being attended to and treated. This can create numerous health problems for the country in the future.
Another problem is the potential surge in the sexual and reproductive health (SRH) related diseases, as highlighted by Syed Kamal Shah, CEO of Rahnuma-Family Planning Association of Pakistan (FPAP), which works in reproductive health and family planning. In an interview with the International Planned Parenthood Federation (IPPF), Mr Shah says that SRH services are often mischaracterized as non-essential or elective in times when the health systems are strained. He further indicated at "shortages or non-availability of contraceptives, antiretrovirals for HIV/AIDS and antibiotics to treat sexually transmitted infections, due to disruptions in supply chains." So overall, from the aforementioned observations which have been derived from various articles, papers and interviews through which, Pakistan's healthcare experts have voiced their concerns and grievances, one can glean the reality on the ground of Pakistan's coronavirus situation and the overall state of the health system. The healthcare system seems to be significantly underfunded and neglected, and in light of the pandemic, there is a prevalent belief that it is on the brink of collapse.
Click for thumbs down.
0
Click for thumbs up.
0