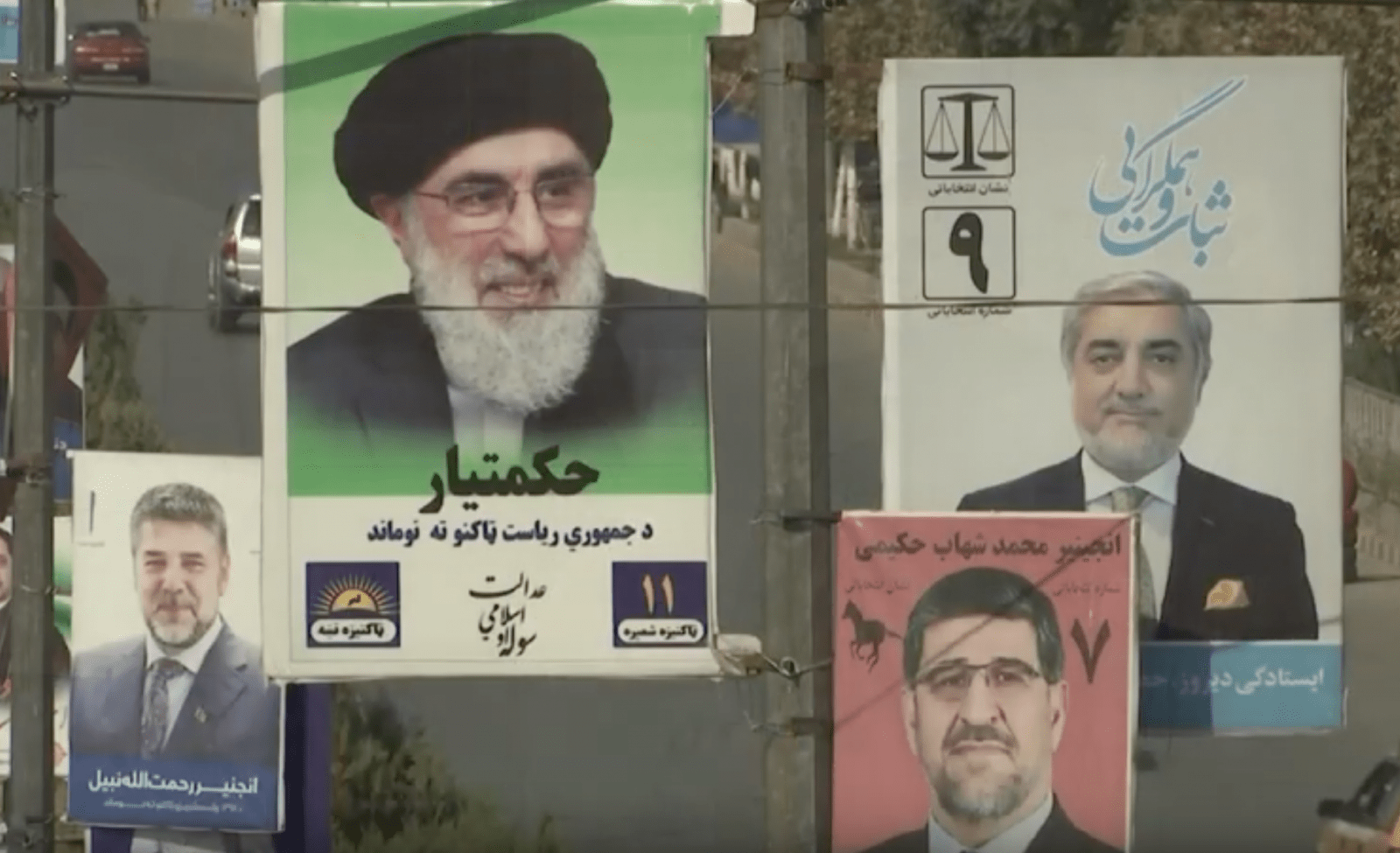 After a five months' delay, the results of Afghan elections have been announced, declaring the current incumbent, Dr. Ashraf Ghani as President. Dr. Ghani is now set to stay in his post for five more years, having won 50.6 per cent of the ballots cast. Prima-facie, this announcement should have set to rest the unrest the uncertainty prevailing in war ravaged Afghanistan. Unfortunately, his main opponent, Chief Executive of the unity government Dr Abdullah Abdullah, declared the results "illegal". Hawa Alam Nuristani, head of the Afghan election commission announced that Abdullah secured 39.5 per cent of the vote.
Dr. Ashraf Ghani's main opponent is not the only one rejecting the polls' results. The main warring faction in Afghanistan, the Taliban have also rejected Dr. Ghani's victory, jeopardizing a US peace plan that calls for a reduction in violence, followed by a more permanent agreement expected to be signed on February 29 between Washington and the militants. All eyes were set on the agreement between the US and the Taliban, because it promised the much-awaited peace in Afghanistan and would have paved the way for the egress of US troops, ending America's longest war, and start the long over-due negotiations between the Taliban and Kabul.
The delay in announcement was caused by a dispute over the 2.7 million votes that were cast, of which only 1.8 million were eventually found to be eligible. Dr Abdullah disputed nearly 300,000 votes that his team claimed were invalid for being cast without biometric verification or after official voting hours. Purging nearly 1 million, of the initially cast 2.7 million votes, the remaining 1.82 million eligible ballots were out of a total of 9.6 million registered voters, making it the country's lowest election turnout. The Afghan Election Commission announced that Dr. Ashraf Ghani won 923,592 votes, compared to 720,841 for Dr. Abdullah.
The results come after an audit of about 15 per cent of the total votes that delayed the final result.
Dr. Abdullah's team announced earlier on February 18 that he was withdrawing his candidacy in protest. His political party's spokesman Fridoon Khwazoon declared that Dr. Abdullah was now officially out of the election process and is boycotting the result. The challenger to Dr. Ashraf Ghani states that the election process does not hold legitimacy anymore and whatever result they announce is not accepted by him and the people of Afghanistan. He announced plans to take action to "defend the rights of the Afghan people and their votes".
In December, Dr. Abdullah had agreed to permit a ballot recount in provinces where his supporters had stopped the process for almost a month. The election commission tried to start a recount in November, but Abdullah stopped the attempt again, saying he would not let his observers take part.
Dr. Ghani and Dr. Abdullah have been leading a fragile national unity government that was put together under US pressure after both leaders claimed victory in Afghanistan's previous elections, in 2014. More ominously, last week, three prominent Afghan leaders and allies of Dr. Abdullah warned that if the Election Commission announced fraudulent results, they would form their own government and declare him president. The three were former vice president and ally of Dr. Ashraf Ghani—General Abdul Rashid Dostum, Wahadat party chief Mohammad Mohaqiq and Jamiat party leader Ahmad Zia Massoud. Most experts opine that these groups hold significant influence and should be taken seriously.
This development brings us back to square one, where even the results of the elections are being disputed. It is difficult to predict how it will play out but it doesn't take an expert to gauge that with the Taliban declaring the results invalid, there is no one to engage in peace negotiations. The low turnout at the elections and narrow margin of victory for Gr. Ghani makes it imperative to take the major opposition groups seriously.
Members of Dr. Ghani's campaign team continue a feeble attempt to defend the results, admitting that there were issues with the process but then complaints were registered and votes were audited, which is why it took longer than expected. Ashraf Ghani's allies declare the accusation of fraud brought by the losing party as unfair. They rationalize that the commissioners in both election bodies were picked by all candidates, so the results are a product of collective work of their people too, which they are not accepting.
One may dismiss Dr. Abdullah's threats but without a powerful and "legitimate" entity in Kabul, peace talks with the Taliban will not be meaningful. One had expected a lot from Dr. Ashraf Ghani, who is an anthropologist, academic and a former employee of the World Bank who left Afghanistan in 1977 and returned about two decades later. He is an alumni of Columbia University in New York and taught at several US universities during the Soviet occupation of Afghanistan in the 1980s. In late 2001, after the Taliban were ousted by a US-led invasion, Dr. Ghani moved back to Kabul as a senior UN special adviser, going on to become a key architect of the interim government. He became a powerful finance minister under President Hamid Karzai from 2002 to 2004, campaigning against growing corruption. Renowned for his intensity and energy, Dr. Ghani introduced a new currency, set up a tax system, encouraged wealthy expatriate Afghans to return home, and courted donors as the country emerged from the austere Taliban era.
An ethnic Pashtun, he was a candidate for the 2014 presidential election, with General Dostum, an Uzbek accused of human rights abuses, as his first vice president and Sarwar Danish, a Hazara, as his second deputy.
Sadly, Dr. Ashraf Ghani failed to deliver as a President. He has been viewed as weak and powerless. Some harsh critics comment that his writ is limited to the Presidential Palace at Kabul. To give him credit, Dr. Ghani himself is considered as honest but politics makes strange bedfellows and he was forced to accept allies, whose hands are tainted with corruption as well as proponents of human rights abuse. He is also accused of being too accommodative of the Americans. Meanwhile, the Taliban, who control more than sixty percent of Afghanistan, are in a strong position to call the shots.
Peace will return to Afghanistan, firstly if the agreement between the US and Taliban holds while in the opinion of this scribe, fresh elections should be called, with the Taliban being asked to participate or a power sharing formula with the Taliban is adopted.  In the current milieu, the fractured Afghan results will only jeopardize the attainment of peace.