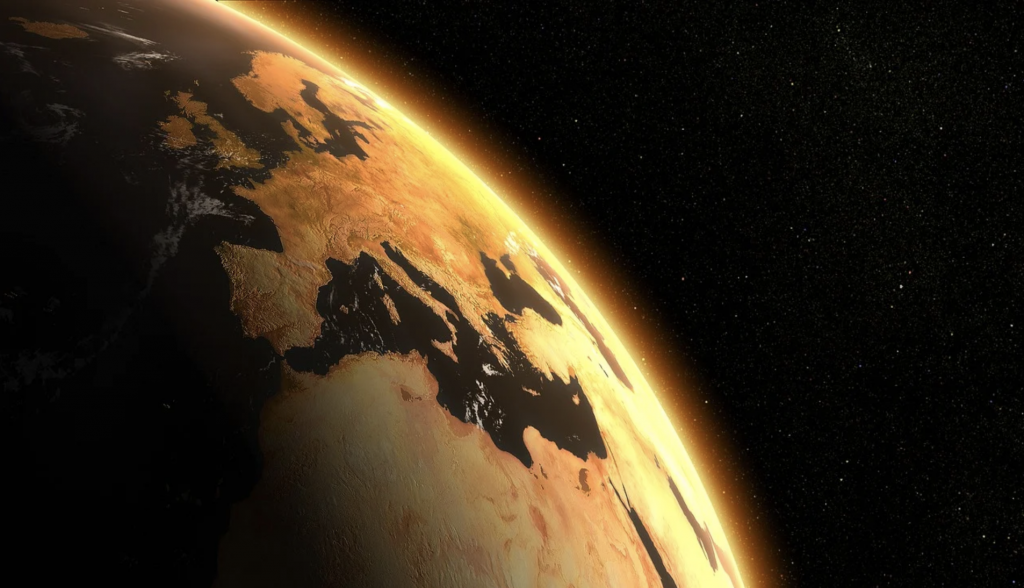 The transformation of climate change from an environmental issue to that of a grave security threat has occurred over the past few years. From being a global challenge for generations to come and its impacts being far reaching, Pakistan has increased its attention towards the matter in question.
The issue of Climate Change is of immense concern for Pakistan as the exposition of its effects to our countries weaknesses makes us more prone to various other hazards. The fact that our country is an agricultural economy and agrarian base, makes it dependent on the stability of climate and environment. From agriculture to water availability, everything lands in the ambit of affectees of climate change. Food security in Pakistan lays in the hands of temperature and rainfall, any variations in both can have dire effects on safety of food.
The South Asian region witnessed an increase in temperature in the last century. According to the German watch Global Climate Risk Index, 2020, Pakistan stands 5th in the countries that was most obstructed by Climate change. Recent years have been testament to the axiomatic changes in the environment marked by floods, precipitation patterns, heatwaves, and droughts.
Based on the current trends the extrapolation of future effects is inclusive of various other unfavorable climate changes. Pakistan is expected to experience an increase in temperature that too, higher than the global average. The southern regions of Pakistan are to expect increase in temperatures greater than that of the northern regions. The consequences on our crop yields are to be decreased as per predictions.
Pakistan's Response. Pakistan has numerous policies and frameworks regarding climate change, but the problem always ended up in the implementation process. Nevertheless, Pakistan will hopefully be provided some funds from international organizations in a bid to tackle climate change. Some of these organizations include the Green Climate Fund, and United Nations Framework Convention on Climate Change. It has been trying to implement the National Policy on Climate Change along with preparing an official climate change strategy. Back in 2003, the UNFCCC was provided with Pakistan's National communication that later on lead to the creation of a committee that would overlook climate change. Furthermore, after 5 years a task force was created to form a policy on climate change that subsequently put forth a report after two years. numerous other strategies and policies fall in line to counter climate change.
Globally, Pakistan has been acceptive of declarations regarding Environmental Transformations and stakes from United Nations. Pakistan has also completed an SDG13 by UNDP regarding climate change. Much attention has been allotted to climate change under Imran Khan's government and testament to the fact is the successful plantation of billion trees in KPK Province in 2018. The motivation to counter this menace has been quite ambitious during his administration.
Policies and Frameworks Pakistan Plans on Adopting. There are a variety of programs in Pakistan that are being intermediately adopted as compared to other nations in the region. A consideration with regards to the funding of ventures with respects to water and agrarian concerns are being reflected upon by the Special Climate Change Fund.
Further involvement by Pakistan in projects has been prognosticated over a few years that shall aim at securing loans for agriculture that shall show resilience to climate change, water management and improved governance. An introduction of a scheme or architecture that shall assist the farming community to tackle with environmental changes. Many other projects that are expected to be adopted are inclusive of architectures and infrastructures that shall show resilience to climate.
Imran Khan's 10 billion Tress Tsunami Is currently underway that shall prove vital in the revitalization of forests all over the country. Not only shall it help in tackling climate change it shall prove beneficial in the origination of green jobs. Another initiative taken by his government includes the preservation of biodiverse areas named as "Protected Areas Initiative" that has led to an increase in National coverage.
Whilst considering the energy sector there is significant attention allocated to the conversion of usage of energy derived from water, solar and other such sources to more clean energy after 20 more years. All these programs and initiatives are also being followed by the governments effort to secure global funding for the better achievement of these initiatives.
The inexpugnability of the effects of climate change and what needs to be done remains pertinent in the discussion on how to thwart it.
Immediate responses need to be developed and thought out due to the emergency of the situation. The first step that is already underway is the use of media for awareness campaigns and projects that would aim at specific target audiences who are expected to be uneducated on the topic.
There needs to be a creation of frameworks, guidelines, and parameters to monitor, examine and observe the progress on policies and plans already being implemented. The need for capacity building remains high, that too, at grassroot levels.
Infrastructural development is the key in catalyzing the thwarting of the impacts of climate change to promote regulated flow along with the harvest of rainwater.
Conclusion. Climate change indubitably remains one the grave threats to Pakistan thus calling for a studious, well thought out strategy and policy. Being an agricultural country, climate change remains the most direct hazard to our economy and stability. There is an obvious and inevitable risk to the region that is being posed by this devastating phenomenon.
Pakistan's response to the situation has observably increased in Imran Khan's government and is expected to do so in the future as well during his tenure. A variety of goals have been achieved while numerous are on their path to completion. Pakistan must put in more effort to an already satisfying response to climate change. This government is axiomatically passionate about tackling climate change thus making it all the more easier to set new goals and create awareness.