Print PDF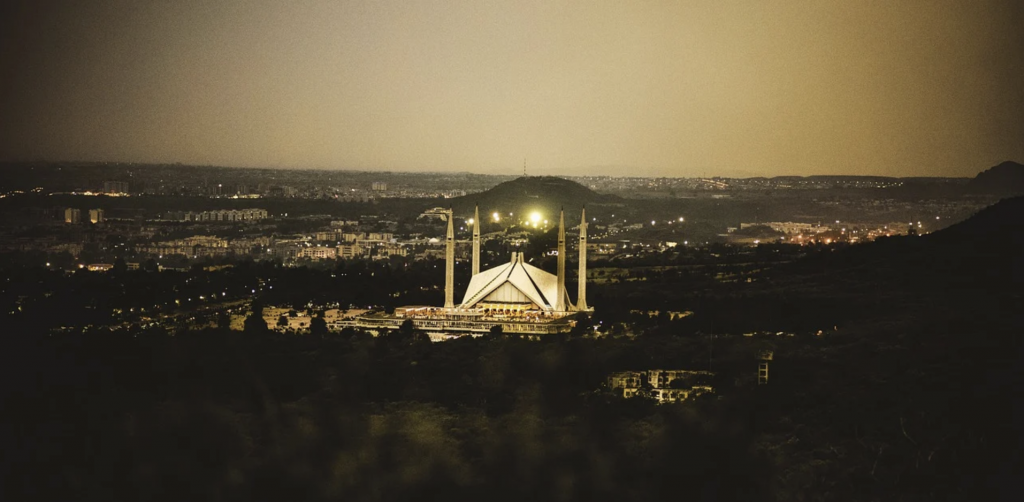 Pakistan's important regional locality and vital geostrategic standing makes it an important state. This uniqueness simultaneously poses innumerable foreign policy challenges. With the regional and global order taking a new turn, Pakistan too braces for further challenges. Be they from a nuclear rival like India, or a weak yet antagonistic neighbour Afghanistan, Pakistan stands in the midst of new challenges.
Foremost among these is undoubtedly the enduring hostility of PM Modi's government against Pakistan. The Modi government has not only actively maneuvered to portray Pakistan as a terror-sponsoring state but also posed new challenges to Islamabad after revoking Kashmir's special status. Last month, Indian media repeatedly televised Pakistan's Federal Minister for Science and Technology, Fawad Chaudhary's statement, which apparently was a slip of tongue, in which he disclosed, "Pulwama was a great achievement under Imran Khan's leadership". In the catastrophic Pulwama attack last year, 40 Central Reserve Police Force personnel were killed in J&K. The minister made the remarks on the floor of the National Assembly but clarified later that his comment drew flak. Indian media, however, aired the statement in prime time talk shows and ran marathon transmissions.
Along with boisterous Indian media, Defence Minister Rajnath Singh also took the statement as a confession by Pakistan and said, "minister's admission of his country's involvement in the Pulwama attack has revealed the truth on the matter."
Likewise, ever since Pakistan was put on the grey list of Financial Action Task Force (FATF), India has been urging the international community to blacklist Pakistan. Several dozen Indian media outlets and diplomats have been persistently calling Pakistan a state that harbours and sponsors terrorism. The blame game continued in this October, just ahead of the FATF meeting, in which the financial watchdog decided to keep Pakistan in the grey list.
India's August 5, 2019 move to bifurcate J&K into two union territories – Jammu Kashmir as one and Himalayan Ladakh region as the other – directly ruled by New Delhi, posed perhaps the biggest challenge to Islamabad in recent times. The move, bold yet inhumane, drew a widespread outcry from the Kashmiris and irked Islamabad, who voiced serious concerns and implored the international community to intervene in the crisis. However, Islamabad's effort to coerce India to reverse the August 5 decision bore no fruits as the Indians moved ahead as planned. This has left Pakistan reeling because it has always been framing its foreign policy keeping Kashmir issue atop. Policymakers in Islamabad wondered how Article 370-A was scrapped, with one stroke, and why the international community, even the brotherly Muslim states didn't come forward to openly condemn India.
Just when Pakistan was hoping for a response from Muslim states, Saudi Arabia urged Pakistan to separate the Kashmir issue from bilateral ties and called it an "internal matter" of India. Unhappy with the muted response of the Saudis, Pakistan's Foreign Minister, Shah Mahmood Qureshi, criticized Saudi Arabia for its perceived lack of support for Islamabad's interests in the disputed Kashmir region. Later, when the Pakistani Army Chief travelled to the Kingdom to abridge the widening trust deficit after Qureshi's remarks, the Saudi Crown Prince Mohammed bin Salman (MBS) refused to meet him.
In February 2019, MBS visited Pakistan and wrapped up a series of multi-billion-dollar deals with Pakistan in various sectors. His next stopover was New Delhi where he not only signed billion dollars deals but also hailed Indians for taking part in building Saudi Arabia and said, "the relationship between India and Saudi Arabia is in our DNA." Later that year, PM Modi also visited Riyadh, his second visit in four years, and both sides agreed to establish Strategic Partnership Council along with signing several financial agreements. That warmth between New Delhi and Riyadh made Islamabad sceptical and it objected to the growing ties between India and Saudi Arabia. The diplomatic row between Pakistan and Saudi Arabia seems to be in a fix as Pakistan prematurely repaid a $1 billion loan to Riyadh after the Kingdom decided to reduce its financial support.
With Americans close to reaching a settlement with Afghan Taliban to end the two-decade-long war, Pakistan fears its interests in Afghanistan may be shelved. Islamabad remained a central figure in setting the dialogue platform between the US and Taliban, but it opposed the swift withdrawal of the US forces many times. The country's premier Imran Khan in an article, published in the Washington Post in September this year, sensed peace in Afghanistan was within reach but said, "A hasty international withdrawal from Afghanistan would be unwise."
On the other hand, as the intra-Afghan talks advance, Pakistan's relationship with the Taliban will also be noticeable. Unlike playing a key role in US-Taliban talks, Islamabad has little, if at all, say in the intra-Afghan talks. The proposed locations for the upcoming rounds of the intra-Afghan talks include Oslo, Tashkent, and Doha, but not Islamabad. Likewise, the Taliban have reshuffled their hierarchy and brought Mullah Omer's son, Mullah Yaqoob, as the head of the Taliban's military commission. Yaqoob never lived in Pakistan nor did he remain under the patronage of Pakistanis. The Taliban are trying to reduce their dependence on Pakistan because Pakistan is now extremely unpopular in Afghanistan and continued association with it may deprive Taliban of public sympathy and support.
A state that is reeling from a range of domestic challenges, such as skyrocketing inflation, joblessness, economic meltdown and threatening opposition, is now caught up in deep foreign policy challenges. They all either emanate from neighbouring states or are created by esteemed friends such as Saudi Arabia and remain at the mercy of great powers. Pakistan's choice of siding with a bloc while offending the other hasn't worked in the past. Policymakers cannot afford to have same approach in a tech-driven foreign policy; heavy reliance on China isn't the best way to sustain oneself in the global order. Islamabad is in dire need of setting its affairs in order and of crafting policies that would ensure the survival of the fittest.