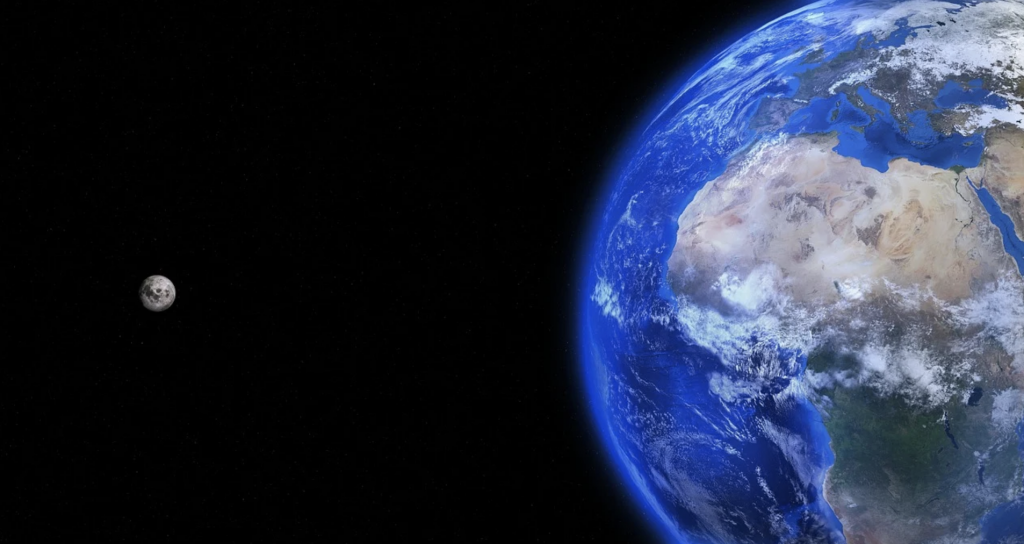 Prof Wesley Hutto, an assistant professor of military and security studies in the Department of International Security at the Air Command and Staff College, Air University, United States, authored a research article on the subject. The research article is based on the proceedings and findings of a simulation exercise on space capabilities applications in a war-like situation in South Asia. The conclusions and proceedings were published in the U.S. DoD-sponsored journal of Indo-Pacific Affairs in December 2020.
The Exercise Scenario. The scenario presented for the participants to deliberate is based on the terrorist act in IIOJ&K on 1 May 2023. Pakistan-based JeM allegedly carried out the terrorist act on the 75th anniversary of the 1947 Kashmir War. As a result, protests erupt in Pakistan, and IIOJ&K. India believes that JeM carried out attacks on the Indian forces. This led to killing hundreds of Indian personnel before retreating into Pakistan. Pakistani authorities arrest a few members of JeM in response. The situation escalates, and India launches air-strikes on known JeM encampments across the Line of Control (LoC). The U.S. administration condemns the JeM attack.
Meanwhile, Indian and Pakistani forces deploy along LoC and other border areas. India employs its active electro-optical (EO) satellites in low earth orbit (LEO) to monitor the ground mobilization of Pakistan's forces. India initiates its Cold Start to seize Pakistani territory before the tactical use of nuclear weapons on India.
The participants agree that India does not have LEO stationed space-based infrared satellite system (SBIRS). The system consists of remote sensing satellites that provide significant applications in missile warning, BMD, and battlespace characteristics. India seeks U.S.' additional assistance with ISR and begins sharing information gathered by U.S. satellites.
Pakistan asks for Chinese help to blind its Indian EO imagery satellites. China uses its jamming operations to stop India to monitor Pakistan's troop movements, airfield activity, and port activity. In response, the U.S provides ISR-based information to India due to China's interference in the dispute, warning that it could fan the flames of a regional war. China threatens to target U.S and Indian ISR capabilities with DA-ASAT missiles, creating many space debris. It may likely damage Chinese and Pakistani satellites as well. Skeptics suggest that the possibility of cascading damage due to orbital debris is less likely than many experts suggest. As one skeptic remarked, "Space is very big."
The Outcome. The simulation exercise resulted in some key questions: –
Who is responsible for maintaining stability in South Asia?
What should the U.S. do now?
Does the involvement of JeM necessitate a deeper U.S. involvement in South Asia?
Comments. The exercise's central theme is based on Indian allegations of JeM led past activities in IIOJ&K. Seemingly, the organizers stuck in history and jumped to construct future scenarios with the repetition of a similar event. Such futuristic assertions may likely be inaccurate. Why? The reason is quite apparent. In the Pulwama fiasco, Pakistan showed responsible behaviour as compared to India. PM Modi stated that if Pakistan had not returned the Indian pilot, it would have been a night of the massacre. Quite the reverse, Pakistan acted responsibly, and PM Khan did not react likewise, even though India was the belligerent. The emotions were scorching on both sides, which could have indeed spiralled to a deadly outcome. This was the tipping point when Pakistan freed the Indian pilot without taking Indian pressure into account. It was an act of resolution of the crisis, which diffused the state of affairs. Ongoing, this responsible behaviour is likely to be dovetailed in Pakistan's strategy against India's possible future aggression. Notably, the Indian political and military elite recklessly downplays Pakistan's responsible behaviour and war avoidance deterrence. "Unfortunately, such Indian behaviour does not attract censure or words of caution on the part of the international community leading to further provocative behaviour."
The exercise correctly highlights growing Indo-U.S space cooperation. For example, both countries signed BECA for sharing of real-time geospatial images by U.S satellites to India. The agreement will allow India to use the geospatial maps (mapping, charting, and geodetic data, supplies and services) of the U.S to get pinpoint military accuracy of automated hardware systems and weapons, such as cruise and ballistic missiles. A question raised as an outcome of the exercise can be answered as during the Kargil War, the U.S. shut down GPS links to IAF to prevent the escalation of conflict with Pakistan. IAF planes flew during the War without GPS and suffered initial losses. Indian defence analysts fear that the U.S would deny geospatial services to armed drones to transform and manage the conflict in case of an armed conflict escalation. In this way, the U.S can twist its services to India as a conflict management tool. This way, it could act as a third party in a conflict trying to manage the conflict. BECA will reveal locations of Indian military assets to Pakistan or other countries. It will become an operational liability for the Indian military, given U.S. procedures.
Still, the Indo-U.S space cooperation is destabilizing for the region and has created a space security trilemma in South Asia. Chinese actions in the entire simulation are hostile to India and the U.S. However, China's official position is that its DA-ASAT weapons are for its space deterrence.
In conclusion, the simulation exercise seems like a brief for the Biden administration to react in a conflict situation in South Asia. The South Asian security environment is fragile and mainly hostile to Indian offensive doctrine and force posturing. The Biden administration signalled a review of U.S policies towards South Asia. Unlikely are the possibilities that it will review U.S policies toward India. Pakistan is linked with the U.S approach toward Afghanistan and unlikely to be hyphenated from its Afghan policies. However, it would be interesting to note how the Biden administration responds to an unprecedented situation in South Asia.