Print PDF
Revitalizing Cricket Diplomacy with Afghanistan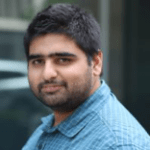 Syed Ali Zia Jaffery
@sazjaffery
7 Posts
23rd November 2020, 7:30 pm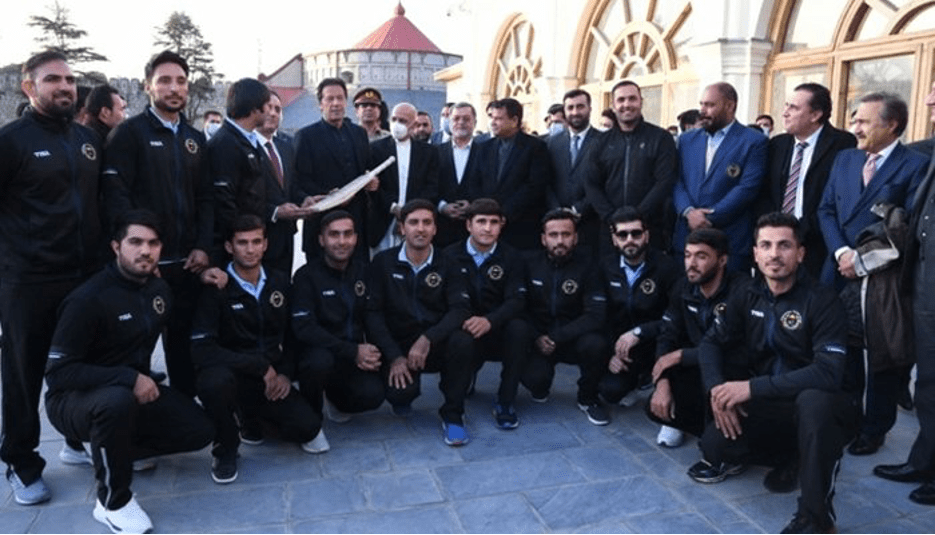 In his first meeting with Pakistan's Prime Minister Imran Khan, U.S. President Donald Trump introduced him as one of the greatest athletes in his sport. Undoubtedly, PM Khan is widely-regarded as one of the all-time greats who played professional cricket and as Prime Minister, Mr Khan has become famous for his charm offensives during his foreign tours. Owing to eloquence and aura, PM Khan has been able to gain media attention and impress his hosts during the past two years. Khan's recent visit to Afghanistan was no exception, for he was able to elicit hype and coverage. However, one thing was glaring, to say the least. PM Khan met the members of the Afghanistan cricket team. In the group photo clicked following that meeting, Khan was seen rubbing shoulders with ecstatic Afghan cricketers, Afghan President Ashraf Ghani, and Afghan Vice President Amrullah Saleh. The cricket phenomenon added to Khan's appeal in a seemingly hostile capital. The photo is, however, emblematic of the presence of a powerful conduit to mend fences between Afghanistan and Pakistan: cricket diplomacy. That both countries have committed themselves to turning a page in their fractured ties, by enhancing people-to-people contacts is what has created much-needed space for seriously conducting cricket diplomacy with Afghanistan. There are three ways by which Pakistan can use cricket as a cog of soft power in its relations with Afghanistan.
First, Pakistan should use cultural and ethnic connections to good effect. Here, it is important to stress that the antecedents of cricket in Afghanistan can be traced back to Pakistan, for many Afghan players started learning the tricks of the trade in cricket while they were refugees in Pakistan. This means that there is a natural affinity between the two countries when it comes to cricket. Thus, Pakistan should offer Afghanistan hosting rights in three cricket stadiums in Pakistan. With sizable Pashtun communities and Afghans living in Quetta, Peshawar, and Karachi, it would be ideal for the Pakistan Cricket Board to allow the Afghanistan Cricket Board to host its international matches in those cities. This will engender more people-to-people contacts. With the razzmatazz surrounding international cricket, travel and tourism will increase, and so will opportunities for employment. As a binding force, cricket will bring in much-needed softness in ties while reducing the gulf created due to misperceptions.
Second, the Pakistan Cricket Board should introduce a quota system, under which emerging players from Afghanistan are selected to showcase their talents in the Pakistan Super League (PSL) extravaganza. This will further deepen the interest of the Afghan public in the success of Pakistan's biggest cricket-related brand. This would become a very potent factor of stability in Pak-Afghan relations, which, given cricket's rising popularity in Afghanistan, would be less prone to the vagaries of politicos on both sides. With PSL and international cricket well and truly back in Pakistan, after a long hiatus, Pakistan can expand the scale of PSL in a bid to accommodate more Afghan players. The Pakistan Cricket Board can also get support from PSL franchises like the Lahore Qalandars and Peshawar Zalmi, who have made great efforts to increase outreach and enhance linkages. This will encourage Afghan youth to look at Pakistan positively, something that will go a long way in reducing nefarious proclivities.
Three, in order to streamline cricket diplomacy with Afghanistan, PM Khan should appoint a focal person, who may be given the status of Special Assistant. He would be responsible for ramping up links between the two countries as far as cricket is concerned. As someone who is very popular in Afghanistan and also is a Pashtun, talismanic former captain, Shahid Afridi, would be a good fit for this role. Empowered by the Prime Minister, he could effectively liaise with authorities in Islamabad and Kabul, improving chances of a full-scale establishment of bilateral cricket relations, under which both sides will conduct full, all-format tours. Through a PM-led mechanism, a lot of hitches could be done away with, especially when it comes to pushing the papers for organizing cricket series. This could also be followed by putting in place a system through which players in the Afghan and Pakistani domestic circuits will be able to play in each other's premier domestic tournaments.
These three interventions will play a significant role in ameliorating the standard of cricket in Afghanistan. However, what is more important is the effect this goodwill will have on Pak-Afghan relations. There are three broad implications of healthy cooperation in the field of cricket. One, cricket will become a durable avenue of cooperation between the two countries, diluting, to a degree, the deleterious repercussions of volatility in other aspects of this topsy-turvy relationship. Two, it will accelerate people-to-people contacts, bridge divisions, and project softer images in the minds of the Afghan youngsters, who are currently the biggest target of the misinformation campaigns designed by subversive elements. Three, ever-burgeoning, vociferous cricket fraternities on both sides of the border will become a very powerful constituency for peace between the two countries. With public interest added to the mix, leaders in Kabul and Islamabad will find it mighty difficult to ignore a veritable constant in this relationship. Soft power is an essential and missing angle in this turbulent relationship. With a former cricket star at the helm in Pakistan, it is about time cricket diplomacy is conducted effectively.
Click for thumbs down.
0
Click for thumbs up.
0