Print PDF
SAARC Region Needs to Prepare for the Second Wave of COVID-19

1 Post
25th September 2020, 12:40 am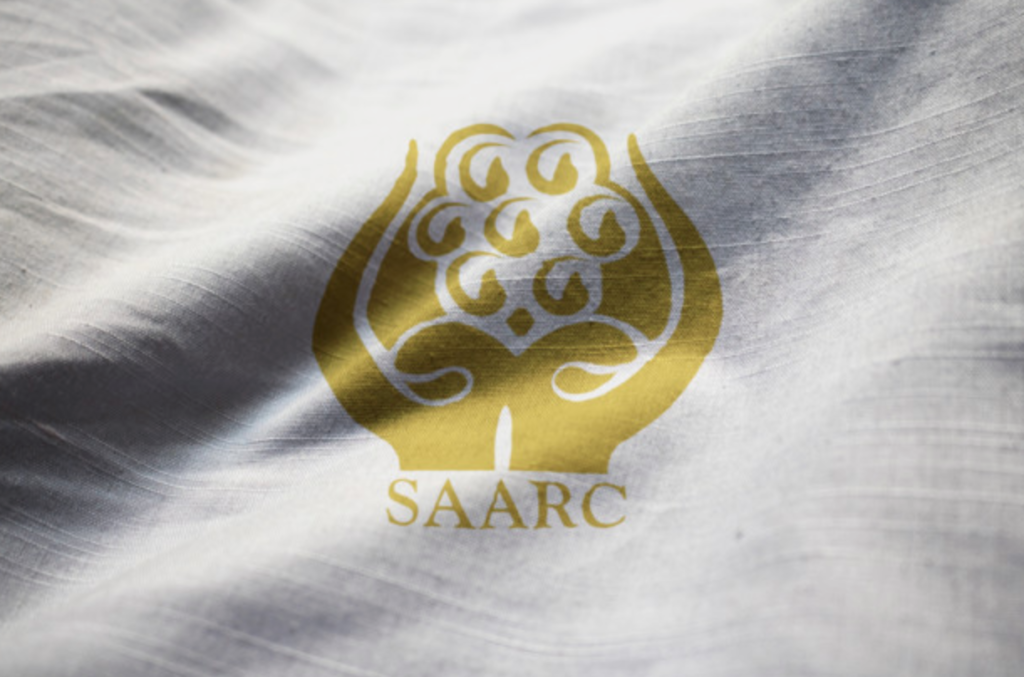 Covid-19 pandemic continues to be the most serious threat to public health globally. Worldwide case numbers crossed over thirty million and over nine hundred thousand lives lost. To Trump's dismay in an election year Covid-19 patients in the US are now over six million cases. In India despite of the world's strictest lockdown imposed by Modi government there are over five million of Covid-19 patients making it world's second & South Asia's worst-affected country. Pakistan has a case load of around three hundred thousand patients.
Alongside Japan, Spain, New Zealand, World Health Organization (WHO) has commended Pakistan's efforts and urged other countries to learn from Pakistan's experience of managing pandemic with much better outcomes.
All SAARC countries have similar demographic profile, multi-generational households, high density urban centres, greater proportion of youth population and a woefully inadequate public health system. Looking at the current situation it will be very beneficial for the member countries if the Secretary General SAARC H.E Mr. Esala Ruwan Weerakoon calls for an urgent meeting of the health ministers. The agenda to be focused on sharing the best practices on managing this pandemic and SAARC countries can learn from Pakistan's policies and practical measures it adopted.
WHO's chief Tedros Adhanom Ghebreyesus recently said the pandemic could be over in under two years but warned that "no country can just pretend the pandemic is over". This is a message for countries whose leadership is still grappling with the pandemic with no clear strategy in place. For SAARC group this means that all efforts should be adopted to limit the regional spread of the virus. On the other hand, the vast population which is infected by the virus cannot be adequately looked after as South Asian countries have a very weak health system. It is not adequately equipped to provide the critical care coverage to most of the population. The middle and lower earners who do not have financial means to pay for Covid-19 treatment packages being sold by many of the private hospitals.
Discovery of new treatments and vaccines could provide the relief from this pandemic. However, such discoveries will not give immediate benefits to less developed countries. Experiences from the previous pandemic are sobering. During the 2009 H1N1, or swine flu outbreak rich countries bought up virtually all available supplies of vaccine, leaving poorer nations struggling to procure supplies. With Covid-19, the stakes are far higher. It has spread across the globe recognizing no flags and no frontiers. Rich countries again behaved in the same manner and literally muscled out poor countries from procuring diagnostic tests, protective equipment, and lifesaving critical equipment. So, what this means is that SAARC nations should increase the lifesaving capabilities of their health systems. As in reality we all may be at the back of an exceptionally long queue to procure reliable treatment or if a vaccine for Covid-19 becomes available.
As Pakistan continues to lead the way among SAARC countries in controlling the spread of the virus, overall smart lock down strategy alongside targeted testing has proven useful up till now. However, for many SAARC nations where infection cases are much more prevalent challenge remains to save lives and the livelihoods of millions of unskilled and daily wage workers. Across South Asia as educational institutions will be welcoming students back to the classrooms, it is critical to ensure that public health systems are suitably equipped to deal with the possibility of second wave of the Covid-19 pandemic. It is not just a theoretical risk but a clear and present danger to general population. Dr Kamran Pasha Physician in acute and internal medicine who divides his time working in the UK & Pakistan says that "availability of life saving equipment improves life chances of patients who are suffering complicated health issues due to Covid-19. So wider access to ventilators and other ICU equipment and drugs in government & private hospitals will hugely help in reducing death rates among the Covid-19 patients"
Despite the recent push to acquire lifesaving critical care equipment by the regional governments we have a woefully small number of ventilators available. For SAARC countries to adopt smart lock down policies all the government need to work jointly where their heath, finance and the heads of state - all work closely to make sure that they are able to equip the hospitals with the necessary equipment. Most important step Pakistan and other SAARC governments should take is to continue with the tax exemptions for at least a year on import of critical care equipment. Exempted items should include ventilators, BIPABS, oxygen kits, PPE, and associated items. SAARC governments will suffer a marginal drop in tax revenues however lives they will be able to save are far more valuable both in terms of economics as well as social benefits.
Covid-19 requires a joined up regional approach by South Asian neighbours. A high-level SAARC meeting is essential at this point of time. "The ICU is always full," Dr Prabhat Kumar Singh, director of the All India Institute of Medical Sciences in Bihar's state capital Patna, told the media. "Our biggest challenge is expanding our critical care capacity." Countries like India at this stage should rise above narrow foreign policies agenda and work together with Pakistan and other SAARC members to save millions of poor citizens across the region who are affected by this deadly virus.
Click for thumbs down.
0
Click for thumbs up.
0