Print PDF
The Taliban Takeover in Afghanistan: Implications for the Region and Policy Options for Pakistan
1 Post
#1
· 22nd October 2021, 11:47 pm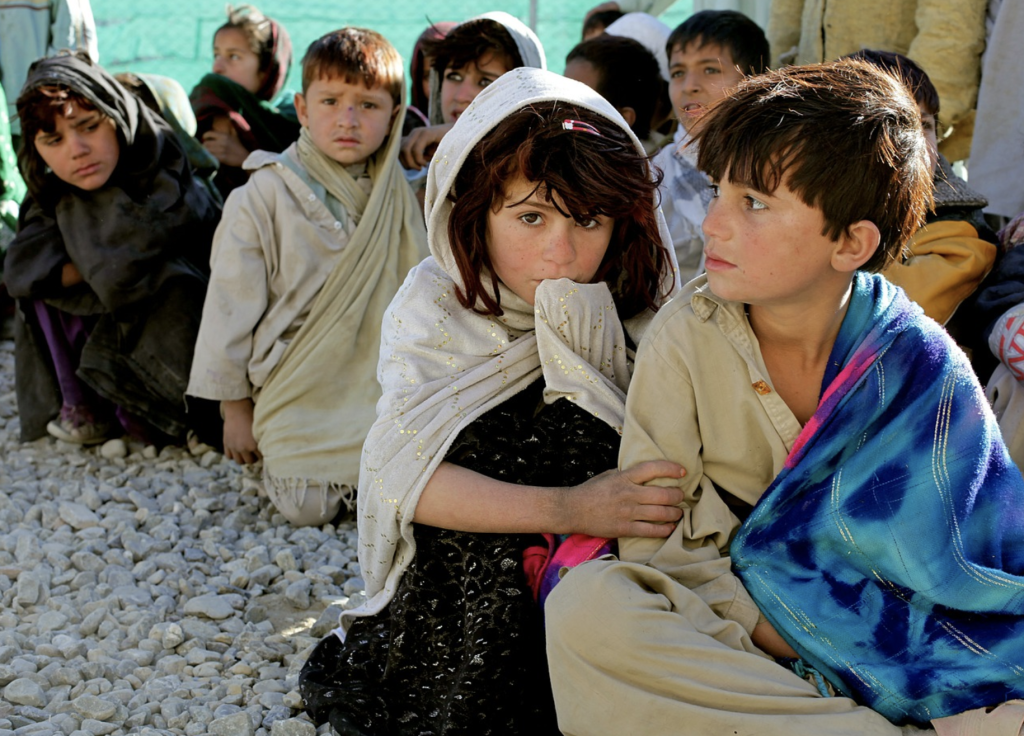 Afghanistan is a landlocked multiethnic country located in the heart of South-Central Asia. Its geo-strategic location has always tempted invaders. Owing to prolonged power struggles, external intervention and tribal affinities, Afghanistan has suffered throughout its history. Decades long invasions by the USSR and US remained pivotal to creating unrest and instability in Afghanistan. Continuous chaos, violence and instability associated with an uncertain Afghan future have been a source of concern for global and regional players. Pakistan, despite its earnest endeavours for a lasting peace, has been perceived by Afghan authorities as a mentor to the Taliban. Notwithstanding the limited influence over Taliban, Pakistan is making earnest efforts to contribute towards the Afghan peace and reconciliation process.
Afghanistan has not had a functioning state for nearly two generations and the prospects of one in the foreseeable future can appear daunting. The country's real problem is that it lacks a social contract between its various stakeholders and a government that is able to deliver. As a result, what exists is a chaotic situation in which the powerful faction dominates.
Regional powers are critical to the objective of achieving a political settlement, owing to deep rooted regional geopolitical rivalries manifested through various proxies in Afghanistan. The India-Pakistan rivalry will remain the most important external dynamic affecting this conflict. Pakistan's view of Afghanistan in terms of strategic depth and avoidance of encirclement by India remains its key concern. Despite tense Sino-Indian relations the direct confrontation between both in Afghanistan is not visible. However, the tension forms part of wider regional context that complicates resolution of the conflict.
Similarly, prevailing tensions in the Middle East impact the Afghan issue negatively. The Iran-Saudi Arabia rivalry and increasing Israeli influence in the regional context negatively impact the Afghan crisis. Any future conflict in Afghanistan will also directly impact the regional pursuits of enhancing mutual economic cooperation and the quest for exploiting the energy resources of Central Asia by many regional stakeholders. The Chinese Belt and Road Initiative (BRI) would also be affected adversely due to instability in Afghanistan.
The US-Taliban peace deal not only paved way for the US departure from Afghanistan but also provided legitimacy to Taliban as a stakeholder in Afghanistan, even though their government has not yet received international recognition as the Afghan people's representative.
The Taliban victory in Afghanistan serves a dual purpose. Experts believe it helps Pakistan to safeguard its interests in Afghanistan, both by having a friendly regime in Kabul and also by limiting India's engagement there. The RAW and NDS collaboration meant that the Indian consulates in Mazar-e-Sharif, Herat, Jalalabad and Kandahar were successfully operating against Pakistan. With the Taliban having taken charge in Kabul, the sense in Islamabad is that it will curb the alleged terrorist support for Tehreek-e-Taliban Pakistan (TTP) as well as the Pashtun and Baloch nationalist groups. With the drawdown of foreign forces having been completed, vulnerability to cross border arms smuggling and drug trafficking into Pakistan will also decrease; Pakistan's fencing of its Western border is also aimed at achieving better control over these issues. If the Taliban-led government seeks to promote geo-economic expansion and pursues connectivity with Central Asia and Gwadar, it would help bring effective stability in Afghanistan and prevent anti-Pakistani groups from launching attacks.
Pakistan is facing a two-front engagement which has over stretched the operational zone for the Army. Formations / Units are not getting requisite peace time breaks due to protracted employment on the western border. However, on the western front, the Taliban having reconciled and become a political entity will have a stabilizing effect on internal security of Pakistan. However, the addressing border management issues bilaterally and the possibility of terrorist groups gaining space along the border will remain challenges due to the weak Afghan National Defense and Security Forces (ANDSF).
Despite all odds, Pakistan remains Afghanistan's largest trading partner. However, Pakistan has so far refrained from investing in big development projects in Afghanistan due to its own economic woes. A vacuum was apparently created due to the non-engagement of Pakistan in public uplift programs in Afghanistan, which was filled by India to some extent. It provided a great opportunity for to India to run propaganda campaigns against Pakistan.
The Ministry of Foreign Affairs should play an active role in diplomatic and political engagement with all warring factions. A strategy is required to eliminate terrorism, establish security cooperation, facilitate intelligence sharing, ensure action against terrorist sanctuaries, and facilitate border management mechanisms and the respectable repatriation of Afghan refugees. It is important to support Afghan led and owned political reconciliation in consultation with international players (if requested by Afghan Government) and supporting any particular stakeholder exclusively must be avoided. Economic cooperation should be expanded by providing trade / energy connectivity, Socio-cultural development should be pursued through government sponsored interactions; this will also help reduce the trust deficit.
Before embarking upon any future policy Pakistan has to acknowledge its past policy mistake of supporting one faction against the other which has so far proved counterproductive. This policy created immense hostility among Afghan the masses (especially the youth) against Pakistan. As a matter of principle, Pakistan must avoid a 'Quick Fix' strategy for the Afghan crisis; a deliberate, well thought out and delicately planned discourse has to be adopted.
Pakistan's policy must be of state engagement. Diplomatic fairness should be its hallmark, which can revive trust in Pakistan's sincere efforts among the Afghan masses as well as their government.
Click for thumbs down.
0
Click for thumbs up.
0