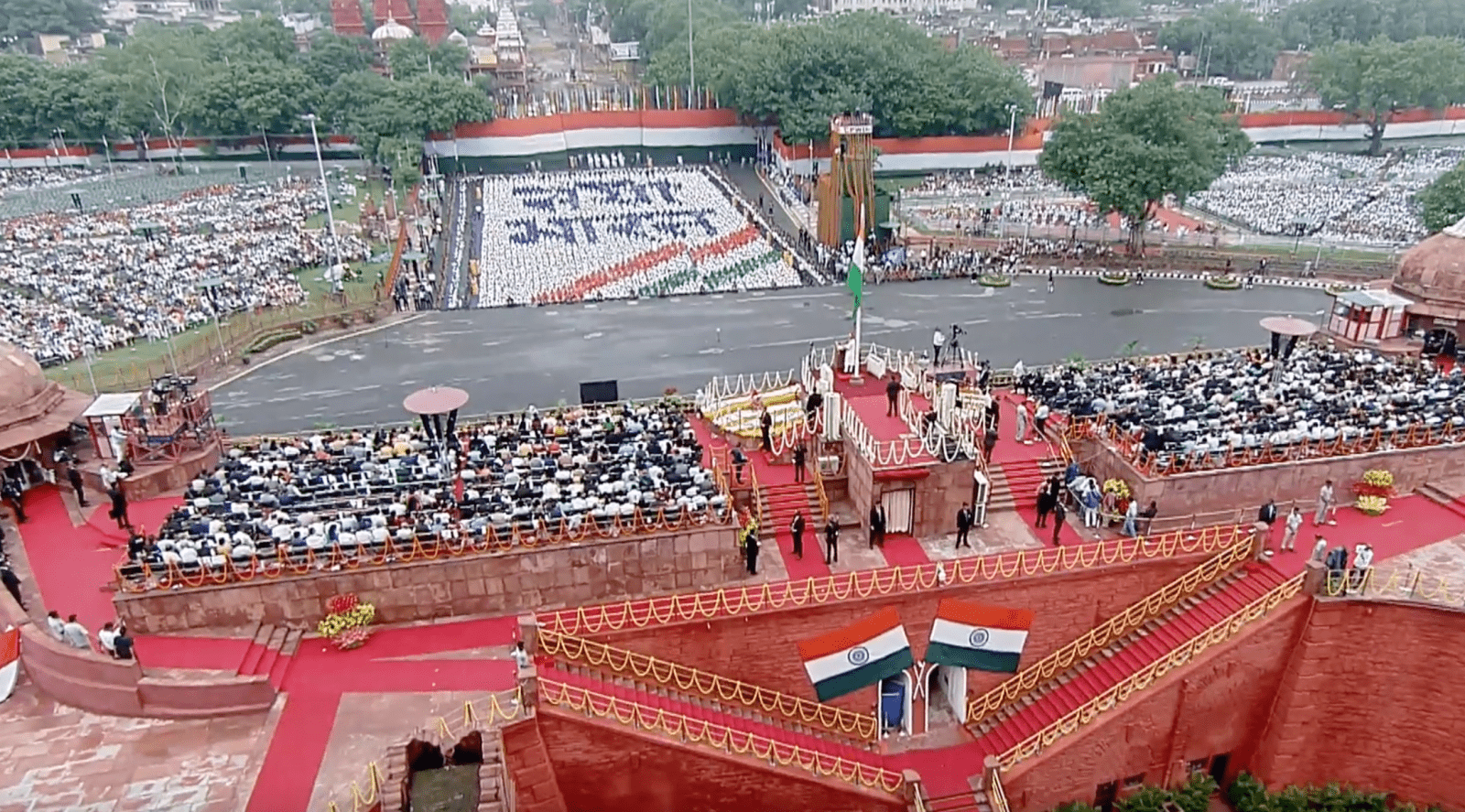 As of 15th August 2019, India celebrated its 73rd year of independence from British rule. There were many advocates of Hindutva ideology on social and electronic media chanting "Mera Bharat Mahan," (my India is great). However, the prevailing situation at a regional and international level, due to aggressive, inhumane and irrational Indian policies, suggests otherwise. The idea of secularism is dead. India in 2019 is now truly Hindustan, of the Hindus, by the Hindus and for the Hindus. This has been validated by the landslide victory of the Bharatiya Janata Party (BJP) and the Hindutva philosophy.
What India has done in Kashmir over the last 30 years is unforgivable. Since 1989, an estimated 70,000 people, civilians, freedom fighters and security forces, have been killed in the conflict. During Narendra Modi's first term as India's prime minister, his hardline approach aggravated the violence in Kashmir. In February 2019, India launched an airstrike against Pakistan. Now two months into Narendra Modi's second term, his government has played its most dangerous card and it is similar to tossing a lit match into a powder keg.
South Asia is the least integrated region in the world despite having so much in common. The South Asian Association for Regional Cooperation (SAARC), the only regional arrangement, has been ineffective because of continuous tensions between India and Pakistan due to prolonged, unresolved disputes and mistrust. Since day one, both states have been unable to devise an effective strategy to deal with concerning issues.  Likewise, for decades the Kashmiri people have seen violence and a denial of human rights and justice as the United Nations Security Council (UNSC) has failed to resolve this dispute. The recent invasion of Kashmir and the abrogation of several charters of the Indian constitution are challenging international norms, laws and values encoded in many international treaties, conventions, resolutions and agreements. The Indian government is massively involved in human rights violations in Kashmir without any check and balance.
Pakistan-India bilateral relations have gone through many ups and downs and will continue to do so unless they do something about the Kashmir dispute.  Kashmir is not only a territorial dispute between Pakistan and India, it is also political and humanitarian. It is primarily about the Kashmiri peoples' right of self-determination as granted to them under several UNSC resolutions. However, these resolutions are of no use, so far. If the geopolitical situation is analyzed, it is obvious that the space for negotiations in India is shrinking with the spread of the Hindutva ideology, due to which there is greater animosity towards Pakistan, and Muslims in particular. The hawkish elements in Modi's administration want to restore India's pride and hegemony, and this does not involve giving any concessions. In fact, it wants to isolate, encircle and weaken Pakistan, besides tempering its linkages with traditional allies, neighbors and potential friends.
The leader of opposition in Rajya Sabha and former chief minister of Occupied Jammu and Kashmir, Ghulam Nabi Azad, accused the BJP government of "murdering the constitution and democracy". The variety of tactics used by India to control the civilian population of Kashmir are strongly against basic human rights. These include, "arbitrary arrests, extra-judicial killings, enforced disappearances, curfews, collective punishment, administrative detention, torture, rape and sexual abuse, the suppression of freedom of speech and assembly, house demolitions, and so forth."
The huge deployment of armed forces, cutting off internet and arresting leaders of various parties in Kashmir, and the lockdown cannot remain intact forever. As soon as the government would ease the crackdown, the valley would once again bleed with turmoil and chaos, which might even spill over to other regions of India as well. In the coming days, it is most likely that India will do its level best to divert global attention by increasing ceasefire violations along the line of control (LoC), or undertaking a false flag operation in Kashmir and resorting to allegations of cross-border terrorism against Pakistan.
In view of these developments, Pakistan needs to play an active role at the diplomatic, political and legal front. Pakistan should approach the UNSC under Chapter VII Article 39, which deals with 'Threats to International Peace and Security'. Pakistan should work carefully in coordination with China to support Pakistan's bid to approach UNSC in this regard. The three conditions under which the UNSC Article 39 can be triggered are; the existence of any threat to peace, breach of peace, or act of aggression. Pakistan can make a case in the first two instances. In recent times, UNSC Article 39 has been triggered in wider contexts such as terrorism and humanitarian crises. Pakistan has a strong case to make since Indian actions are breaking the UNSC Resolution 38, which calls on each government to inform the Council of any material change and consult the Council in this regard; UNSC Resolution 47 that states in its preamble that India and Pakistan desire that the question of the accession of Jammu and Kashmir to India or Pakistan should be settled by a free and fair plebiscite and that the continuation of the dispute endangers international peace and security; the Simla Agreement which states that India and Pakistan relations will be governed by the Charter of the United Nations.
Hence, there is a dire need of confidence and clarity, rather than confusion and fear. New Delhi needs to abandon its policy of coercion and intimidation in Kashmir and restore peace on the LoC. A comprehensive agenda for talks should be designed that encompasses all issues of concerns for both states. Eventually, Pakistan and India will have to find a bilateral arrangement for crisis management. Until that happens, however, the third-party model will continue to remain in play. U.S, China, and Russia have been influential in the regional politics of South Asia and will continue to be so because of their own interests.
Regional peace largely depends upon relations between India and Pakistan. Pakistan is always ready to engage with India to bring peace and stability at a regional, as well as at a global level. However, India has always been reluctant to engage with Pakistan. This approach will have serious implications for regional peace and strategic stability. The international community and law-governing bodies, who are silent right now, should consider the repercussions of these developments and the inhumane approach adopted by India. It is therefore suggested that they take effective countermeasures, instead of making it worse. The fragile strategic stability in South Asia demands that India and Pakistan move beyond the notions of crisis management and pursue conflict resolution.