Print PDF
India's War Rhetoric, a Pretext for False Flag Operation
2 Posts
19th December 2020, 1:58 am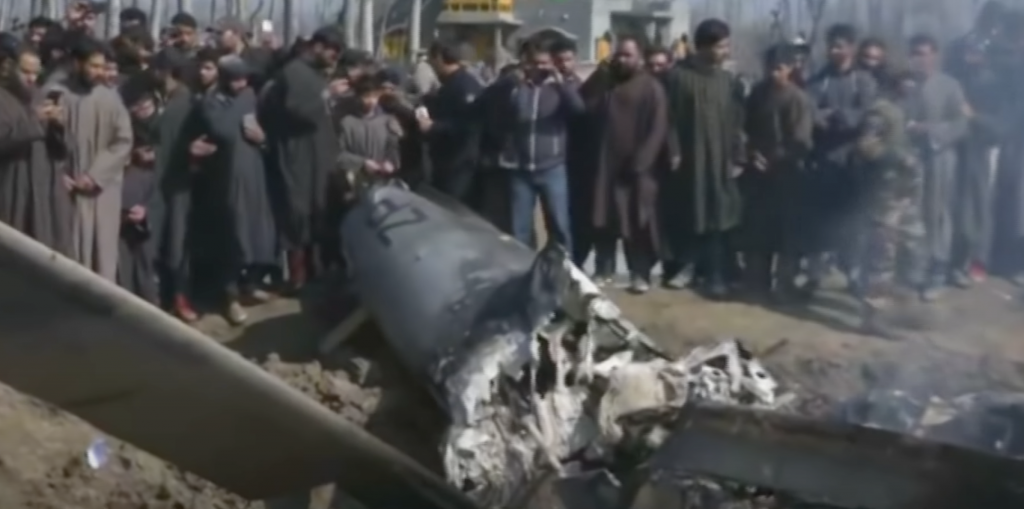 India has long been trying to find a pretext for a false flag operation against Pakistan. A humiliating defeat in the hands of Chinese forces in Ladakh and Dokalam, its maltreatment of minorities, farmers' protests, its growing atrocities in occupied Kashmir and increasing criticism from international community, a false flag operation along LOC to divert public attention appears imminent for policy pundits in New Delhi. However, any Indian misadventurism will further add to India's long list of humiliations in the hands of Pakistani armed forces.
One must look at the irony that while the world community is striving for a global ceasefire to focus on the shared struggle to overcome the Covid-19 crisis, India has opened up a series of territorial conflict with all of its immediate neighbors, including China, Nepal and Pakistan. India's aspiration for a great power status has recently been exhibited through its coercive actions along its borders. On one hand Indian army has opened a new front against China in Ladakh region, on the other hand its busy killing innocent civilians along the LOC and torturing those under its occupation in Indian Illegally Occupied Jammu and Kashmir (IIOJ&K).
The IIOJ&K is witnessing the worst human rights crisis where occupation forces, under the Modi government's tyrant regime, are following a pattern of torture and abuse. Today, IIOJ&K is one of the highly militarized regions of the world where almost a million Indian occupation forces, under the notorious Constitutional Provision of Armed Forces Special Powers Act (AFSPA), have been given overarching powers and legal immunity to kill and torture innocent Kashmiris.
The pattern of India's increasing belligerence along LOC is worth noting. As per estimates, this year, India has committed more than 2,000 ceasefire violations, which resulted in martyrdoms and serious injuries to several innocent civilians and soldiers. The mass blinding of unarmed Kashmiris and extra-judicial killing of civilians have become a daily routine under Modi's "New India". Despite the UN Secretary General's repeated appeal for a global ceasefire, BJP government has intensified cross border shelling including heavy Mortars and Artillery. Indian aggressive military posturing along the LOC and consistent violations of Pakistan's aerial space through the use of spy drones reflect that India is preparing for another misadventure. This year alone, Pakistan has shot down 11 Indian spy drones.
Despite massive Indian military deployment along LOC, Indian military and political leadership repeatedly accuse Pakistan of terror infiltration. The fact is otherwise. In fact, Pakistan has been the real victim of Indian state-sponsored terrorism. Recently, Pakistan has shared a well-evidenced dossier with international community, showing India's state-sponsored terrorism inside Pakistan. The dossier carries irrefutable proofs of how Indian intelligence agencies, particularly RAW has been recruiting agents as well as training and financing them to carry out acts of violence on Pakistani soil. According to Pakistan's Foreign Minister, a 700-member strong militia, working under 10 personnel of India's prime intelligence agency, RAW, had been raised for targeting CPEC projects.
Pakistan's sharing of dossier with various global originations such as UN and OIC has exposed India's real face to the world community. After a careful assessment of dossier one can reasonably argue that India is not only using occupied Kashmir but also Afghan soil as terror launch pads against Pakistan. Ironically, India has long played terror victim card but it is India which is financing a global terror network to destabilize Pakistan.
It is evident from the fact that India's global image is turning out to be a reflection of a fascist country. Modi government has already gotten rid of India's secular identity and turned it into a "Hindu Rashtra" where the civic space for Muslims and Christians is decreasing with each passing day. Modi's BJP is following divide and rule policy in which religious based violence is promoted at state level. Domestic unrest amplified by economic decline has reached to the new peaks.
Under such circumstances, Modi government is desperate to divert public attention from its failures and, as usual, a false flag operation along LOC appears imminent for Mod's belligerent brigade. However, this time, India's habit of misleading the world community with false accusations won't work. World community has come to the realization that India is the real aggressor in the region, which is evident from its illegal annexation of occupied territory.
Since India's unprovoked aerial strike on Pakistani soil in Feb 2019 and latter's restraint but superior response, India has been trying to establish a "new normal." With this new normal, India's main purpose is to make Pakistan pay the price for genuine indigenous Kashmiri freedom struggle. Policy pundits in New Delhi, therefore, paint Kashmir's freedom struggle with terrorism. This narrative has been further validated among Indian masses through a systematic propaganda campaign in which freedom fighters are shown as terrorist. Consequently, Indian society has virtually become indifferent to Indian armed forces' inhumane treatment of Kashmiri people.
With three of its borders on fire, it has become evident that India's increasing assertiveness in the region is the real cause of instability. A revisionist India in the fragile region of South Asia is dangerous and worrisome for stability. However, such a trend is not only disastrous for India but for the peace and tranquillity of entire region.
In the backdrop of all said, it is safe to predict that India's continued rhetoric coupled with LOC violations is aimed at creating a pretext for a misadventure against Pakistan. Having been embarrassed at the hands of Chinese forces in Galwan Valley, India's next military adventure is almost certainly going to be directed at Pakistan. Therefore, it is important for the international community to pay heed and check India from pursuing disastrous policies in the region in the interest of regional stability and global peace at large.
Click for thumbs down.
0
Click for thumbs up.
0