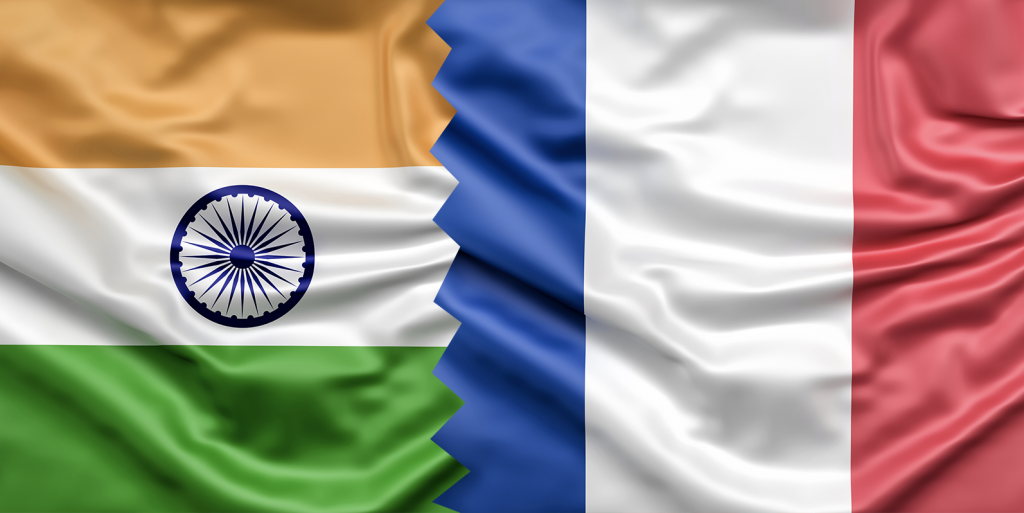 India, one of the world's largest arms importers, continues to expand the scope and range of its defence and strategic cooperation with countries like France, the US, Russia and Israel. It's all happening despite India's blatant disregard for Western concerns over Russia's invasion of Ukraine. Indo-French defence cooperation is one example of India's mounting strategic partnerships which have pointedly challenged the South Asian regional security environment. The Indo-French defense partnership along with the Indo-U.S. strategic partnership has disastrous ramifications for the regional stability of South Asia.  Unfortunately, both the US. and France continue to transfer the latest cutting-edge technology and weapons systems to a revisionist India led by PM Modi.
The Modi government signed a murky deal with France for the sale of 36 Rafale medium multi-role combat aircraft (MMRCA) for a whopping $9.4 billion. PM Modi was accused of awarding the deal to his personal favorites like Ambani who owns Reliance Defense.
France's supply of the Rafale jets to India, that the French Air Force successfully used to rehearse a nuclear strike mission, is dangerous and worrisome. According to the military sources, "France tested all phases of a nuclear strike with an 11-hour mission that saw a Rafale fighter jet refuel and fire an unarmed missile capable of carrying a nuclear warhead." The sale to India ticks all criteria for fueling regional tensions, particularly with Pakistan.
France has always been at India's side. "There is defence, there is nuclear and space, France has been a long-standing partner, a good partner, a reliable partner with whom, certainly it is the desire of our government to grow the relationship and take it to the next level. The India-France strategic partnership has become even more relevant in the 21st century both to strengthen multilateralism, which must be the basis of a stable multipolar world, and even more for the future of the Indo-Pacific region," Jaishankar said during interaction with French FM Jean Yves Le Drian.
France has shown a degree of irresponsibility by selling state-of-the-art combat weapon systems to a militarily revisionist state. In fact, France's sale of Rafale jets to India breaches nuclear proliferation protocols as the deal involves the transfer of sensitive technology which is capable of carrying a nuclear warhead.
South Asia is one of the most volatile and fragile regions of the world. Strategic communities around the world are unanimous in their views that India and Pakistan's violent relationship has the potential to trigger a nuclear war. The Indo-Pak historical animosity is further widening due to India's reluctance to engage with Pakistan in a meaningful dialogue. In such circumstances, the massive influx of deadly weapons in the region without taking care of regional sensitivities is further adding to the instability. Unfortunately, France has become a direct party in fueling regional tensions with its weapon export to India.
France's defence cooperation with India is not limited to fighter jets. Both countries have extended their defence partnership to the maritime domain. The Indian defence ministry has already awarded the French Shipbuilder Naval Group a $4.16 billion contract for the construction of six Scorpene-class (Kalvari-class) SSKs in partnership with Mazagon Dock Limited (MDL). The French Defence Minister termed naval cooperation with India as a "shining illustration of the exemplary nature of our technological and industrial cooperation."
French cooperation with India in multiple domains of defence may be driven by the lucrative Indian market, but its regional ramifications will be disastrous in the long run. With French support, India won't hesitate to experiment with its military doctrines and policies in the region, particularly against Pakistan.
This situation demands that France must revisit its defense policy towards India. France needs to consider regional security dynamics before selling the latest military system to India because hostilities and regional anxieties have directly been affected by such deals. France must also accept the fact that Pakistan will have to bear the brunt for this latest French-manufactured war-machinery being provided to India. Unlike other regions, South Asia is considered to be a nuclear flashpoint, and France's contribution to the Indian defence force modernization is virtually leading the region towards more instability and brinkmanship. It is indeed unfortunate to see France arming India to the teeth, a fact which does not go well with France's image as a responsible power.