Print PDF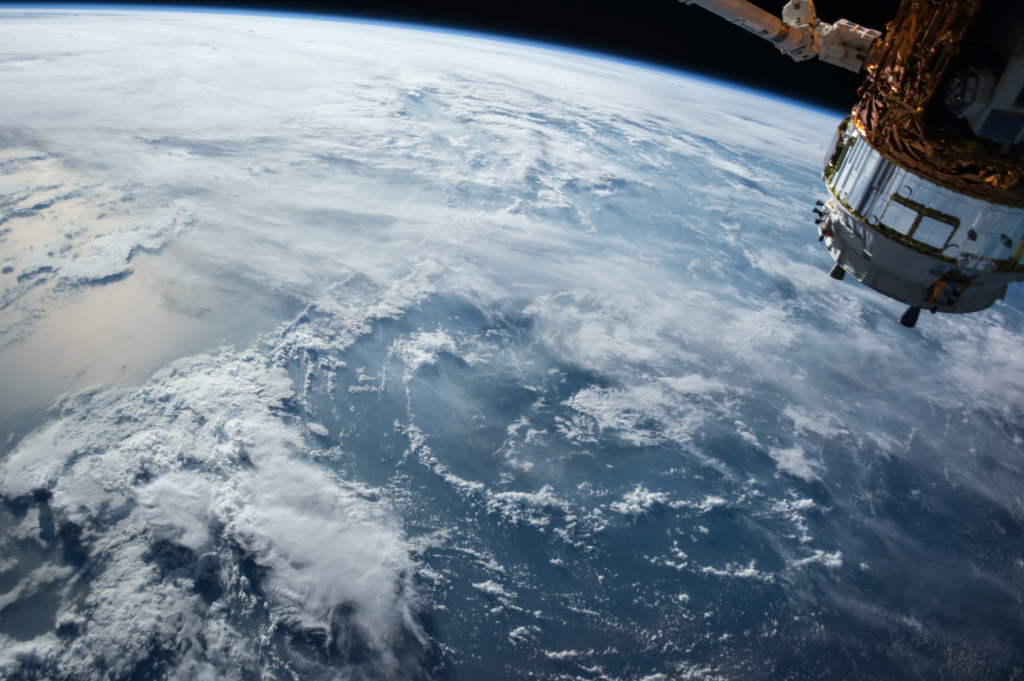 Imagine asking someone from the early 1990s whether they believe that robots may exist in the future, or that war can be waged in outer space by just pressing one button. That person will probably laugh at such preposterous notions and might even question your sanity. The same may not be true if you asked the same from a young student in today's time. The reason being, humans are the masters of turning myths into reality; unachievable into achievable, regardless of its consequences.
While the world is struggling with the COVID-19 pandemic, the activities in outer space are as per schedule. US President Trump signed an executive order allowing Americans to have the right to engage in commercial exploration and use of resources in outer space. Likewise, Russia conducted an Anti-Satellite (ASAT) test; Japan announced its space squadron, and the list goes on. In the absence of a global space governance regime, geopolitics is heading towards outer space, making it another tool in geopolitical calculus. Thus, space is no longer a domain used for peaceful purposes only, instead it has shifted into the territory of strategic competitiveness.
The latest activities by US, Russia, Japan, France and India are making outer space more volatile, ambiguous and uncertain. All the states are trying their best to have space dominance as early as possible, while ignoring its repercussions. One of the biggest challenges is that the strategic competition once started cannot be rolled back. The South Asian region has also become a victim of this ongoing space race. Indian military modernization and its aggressive posture towards its neighbors is on a full, unashamed display. Despite the fact that more than 60% of Indian population is living below the poverty line; the incumbent Indian government is spending billions of dollars on its space program. Oddly, Indian policy makers are now drifting their decades old space program towards military purposes. Many are of the view that the shift is due to geopolitical realities, ignoring the fact that such developments will further ignite the geopolitical competition in outer space, making it more susceptible than ever before.
India has a history of misusing dual-use items. Previously, they diverted the civil nuclear technology for military purposes, now they are doing same for their space program. Over the decades, they have been claiming that their space program is for socio-economic development only. Now, Indian officials have repeatedly acknowledged that outer space will not remain a purely civilian domain. Dr. A.P.J. Abdul Kalam, a top Indian rocket research scientist, was also an advocate of the security imperative of space technology. In his book, India 2020: A Vision for the New Millennium, he argued, "advanced technologies that may purely be in the civilian domain at present may have greater relevance in vital application in the military arena."
India has a nuanced position when it comes to militarization and subsequent weaponization. It is pursuing a strategy that satisfies its own security interests, while still projecting that it is against the militarization and weaponization of outer space. The lack of space governance further makes it easier for them to achieve their desired goals. The international community should at least take into account the dichotomy between the rhetoric and reality of Indian space program. In early 1960s, India was apparently an advocator of peaceful use of outer space and opposed conflict and competition. They also opposed the US Strategic Defense Initiative (SDI) and called for negotiation to prevent arms race in outer space. They continued to follow this policy, that space should only be used for peaceful purposes, till the early 1990s.
Somewhere in the early 2000s, India started reconsidering its space militarization policy. Importantly, one of the few initial indicators were that India supported US withdrawal from the Anti-ballistic Missile (ABM) Treaty. At first opposing SDI and then later on supporting ABM withdrawal gives a clear picture of where Indian space policy is heading. They also expressed keen interest in Ballistic Missile Defence (BMD).
India did not support the Prevention of Arms Race in Outer Space (PAROS) in the Conference on Disarmament (CD), instead they vetoed it back in 2005. Likewise, they have opposed the Prevention of the Placement of Weapons in Outer Space (PPWT) Treaty. The ones who were talking about cooperation on the same forum now have a totally different position. Alas! It's just a matter of interest and time.
Moving further, one must not forget the historic proliferation record of India when New Delhi assisted North Korea regardless of the US pressure. In 2016, the annual United Nations (UN) report to the UN Security Council clearly indicated that New Delhi violated the Security Council's unanimously adopted Resolution 1718 (2006), which prohibited the provision of large-scale arms, nuclear technology and related training to North Korea. The Centre for Space Science and Technology in Asia and the Pacific (CSSTEAP), located in India, provided technical assistance to North Korean scientists. Furthermore, in an interview to Al Jazeera, Hong Yong-il, who was trained at and later appointed as the Korean embassy's first secretary to India, praised the Centre for its informative courses.
Furthermore, the Indian Land Warfare Doctrine (LWD) 2018 also pointed towards this shift and stated, "Indian Army will enhance capabilities to address the challenges of non-contact domains of conflict viz cyber, space and information as a component of our (India) National strategy for noncontact warfare to cause unaffordable losses to potential adversaries." Indian armed forces will be enhancing information warfare and Intelligence, Surveillance and Reconnaissance (ISR) capabilities for precise and decisive employment of long range vectors, strategic and other non-contact assets to cause maximum degradation to the adversary. The deployment of satellites to provide accurate inputs for planning of operations, mitigation of threats and integration of space-based assets with ground-based weapon platforms will be a priority for the army. Likewise, the new strategy envisages the prioritization of developing micro satellites, and intelligent outer space satellites on 'on demand basis' as essential future requirements.
The major event of 27th March 2019 when India conducted an Anti-Satellite (ASAT) test and demonstrated its capability to destroy a satellite in outer space leaves no doubts. This ASAT test is an offshoot of the BMD program under Defence Research and Development Organization (DRDO). V. Siddhartha, a senior Indian scientist, argued that "India's Satcom, remote sensing and weather satellites have contributed to its BMD program, and has provided these utilities as effective space control, force application assets, and ASAT weapons. He clearly sees a pattern: moving from commercial to civil non-commercial to dual use to defence and offensive use of space." Thus, the test makes it obvious that India's space program has entered into the realm of military counter space capabilities and marks a significant shift in its indicated policy.
Likewise, India has established the Defence Space Agency (DSA) as an interim measure to command its military space capabilities. It will command the space assets of the Army, Navy and Air Force, including the military's anti-satellite capability. The Indian Ministry of Defence acknowledged that the creation of DSA is aimed at developing a multi-dimensional approach for using space for strategic purposes. In addition, the DSA seeks input on space as a domain of warfare from the Indian Space Research Organization (ISRO) and DRDO.
India's quest for space militarization and subsequent weaponization will trigger a never-ending arms race in outer space. It is the interest of all states to keep space free from weapons and use it for peaceful purposes only. The ongoing trend makes it obvious that once the strategic chain reaction starts in outer space it will be very difficult to control the domino effect. India's space ambitions are alarming for regional as well as global states. The proliferation of ASAT weaponry is leading to the weaponization of outer space. Prolonged deadlock on the Prevention of Arms Race in Outer Space (PAROS) in CD makes it obvious that the great power still wants to achieve more. All these developments can give India a false sense of confidence. Researchers and various international scholars are of the view that India is moving away from its declared pledges and doctrines, thus, there is a dire need to have an effective space governance mechanism to deal with this imminent threat before it's too late. The pledges made by the signatories of the Nuclear Non-proliferation Treaty (NPT) are still in the pipeline. No effective measures have been taken at the global level by member states, instead they are focusing on military modernization and much more.