Print PDF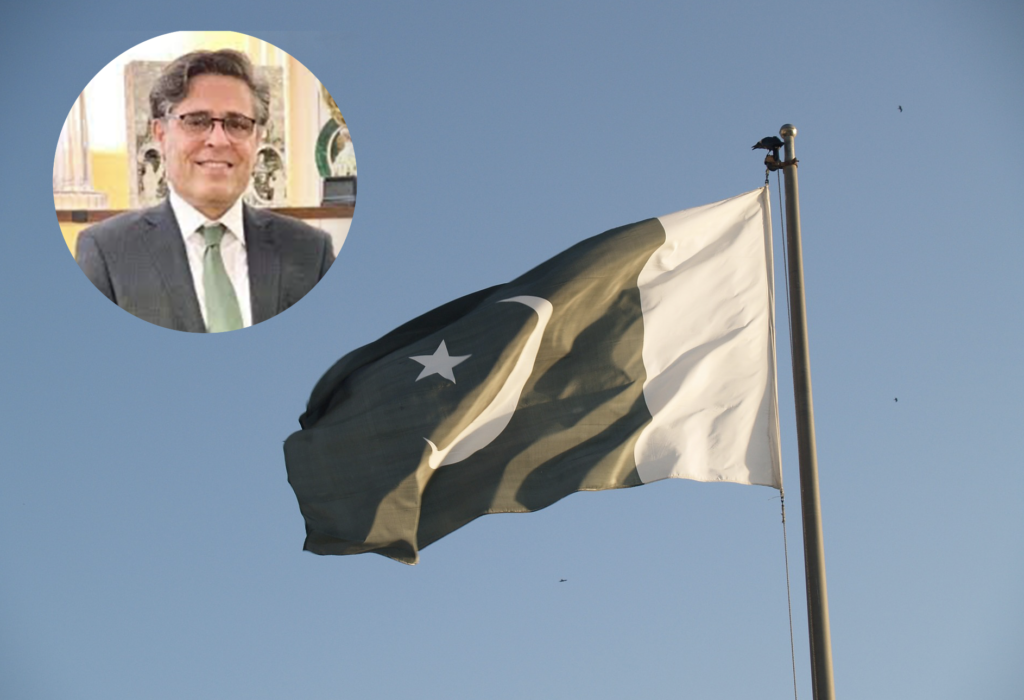 Speaking at the Conference on Disarmament (CD) Geneva, Pakistan's Permanent Representative (PR), Amb Khalil Hashmi has outlined a roadmap that could help revive efforts to build a global consensus on arms control and disarmament, on the basis of equity, balance, restraint and cooperation among states. The CD that is in stalemate for the last many years for its failure to develop a consensus on the Program of Work (PoW) risks becoming redundant, unless new ideas are considered to help negotiate all disarmament related issues.
Pakistan's PR, while highlighting the danger of a breakdown of the global order due to festering disputes and the emergence of the new conflicts warned that the consensus on nuclear disarmament and non-proliferation has also eroded. As a result of this deadlock, none of the major nuclear weapon states is willing to give up nuclear weapons for the foreseeable future. This has led to the weakening of arms control regime and resurgence in conventional and nuclear arms race with increased prospects of the use of nuclear weapons and resumption of nuclear testing.
The politics of granting exceptions and waivers in complete disregard of the long-held principles of the rules-based nuclear order has further eroded confidence in the nuclear nonproliferation regime. Referring to the growing trends of discrimination and double standards being followed due to strategic, political and commercial considerations, Pakistan's PR in his statement asserted that this is not only in contrast to the claims of enforcing rule based international system but some of these developments have direct bearing on strategic stability in South Asia, where India continues to pursue a strategy of coercion, hegemony and domination over its neighbours by violating international law and UN charter principles. According to Amb Hashmi, such aggressive Indian behaviour and posture has been enabled by lack of international accountability, and by generous supply of advanced conventional and non-conventional weapons and technologies that has infused a sense of imperial hubris among the Indian ruling class.
Highlighting the past achievements of the CD, Pakistan's PR stated that the CD had been able to deliver on its mandate and produced landmark treaties, with its existing rules of procedure or methods of work, but this was only possible when the interests of major powers so dictated or when they assessed that agreeing to treaties would be compatible with their respective national security interests. If the CD has to meet the growing challenges to multilateralism and rule of law, the member states have no choice but to go back to the fundamentals i.e. to re-commit faithful adherence to the principles and purposes enshrined in the UN Charter.
Pakistan's Ambassador to the CD also outlined important eleven-point roadmap that could help build consensus and break the current impasse. These include:
First, recognition of the right to equal security for all States. The (Special Session on Disarmament) SSOD-I unanimously agreed to the principle of "equal security" for all States, both in the non-conventional and conventional fields and at regional as well as international levels. This is an essential prerequisite for progress in the areas that this Conference is seized of and can work on.
Two, we must address the motives that drive States to acquire weapons to defend themselves. These motives include perceived threats from superior conventional or non-conventional forces; the existence of disputes and conflicts with more powerful States; and discrimination in the application of international norms and laws.
Three, the nuclear weapon states must demonstrate a renewed commitment to achieve nuclear disarmament within a reasonable timeframe to revalidate the original bargain. Without this commitment, the "bargain" of the non-proliferation regime will continue to erode. The eventual objective must be the total elimination of nuclear weapons within the context of a reenergized collective security system.
Four, as a pragmatic step towards disarmament, the nuclear weapon states need to halt future production and eliminate all existing stocks of fissile materials through a non-discriminatory Fissile Material Treaty.
Five, until nuclear disarmament is achieved, non-nuclear weapon states should be given assurances that they will not be threatened with the use or threat of use of nuclear weapons. The security assurances offered by nuclear weapons states need to be translated into a universal, unconditional and legally binding treaty.
Six, we must evolve a universal and non-discriminatory agreement for addressing concerns arising from development, deployment and proliferation of Anti-Ballistic Missile (ABM) systems, which are inherently destabilizing, while being of dubious reliability.
Seven, we must strengthen the international legal regime in order to prevent the militarization of outer space.
Eight, an agreed, criteria-based and non-discriminatory approach must be evolved for the promotion of the peaceful uses of nuclear energy under appropriate international safeguards, in accordance with the international obligations of States.
Nine, the development and use of Lethal Autonomous Weapons Systems (LAWS) need to be brought under international regulation.
Ten, regional security issues must be addressed through dialogue and diplomacy; the creation of a WMD-free zone in the Middle East, and a denuclearized Korean Peninsula.
Lastly, given the direct causal relationship of conventional weapons with the continuing reliance on nuclear weapons and in view of the increasing number and sophistication of conventional weapons, it is essential to pursue balanced reduction of armed forces and conventional armaments, especially at the regional and sub-regional levels.
The fragility of global security order demands that the arms control architecture is enabled to prevent outbreak and intensification of tensions at land, sea, space and cyberspace. Global, regional and sub-regional approaches towards arms control would therefore require a mutually reinforcing framework – a framework that is anchored in the UN charter, international law and the SSOD-I final document principles.
The rules-based international order and multilateralism are not a simple aggregation of national interests. No such aggregation is possible given the varied interests of states. What is and should be possible is to shape the global order and multilateralism in our "enlightened self-interest" that fosters diplomacy, negotiations, and demonstration of political will to abide by the rule of law.