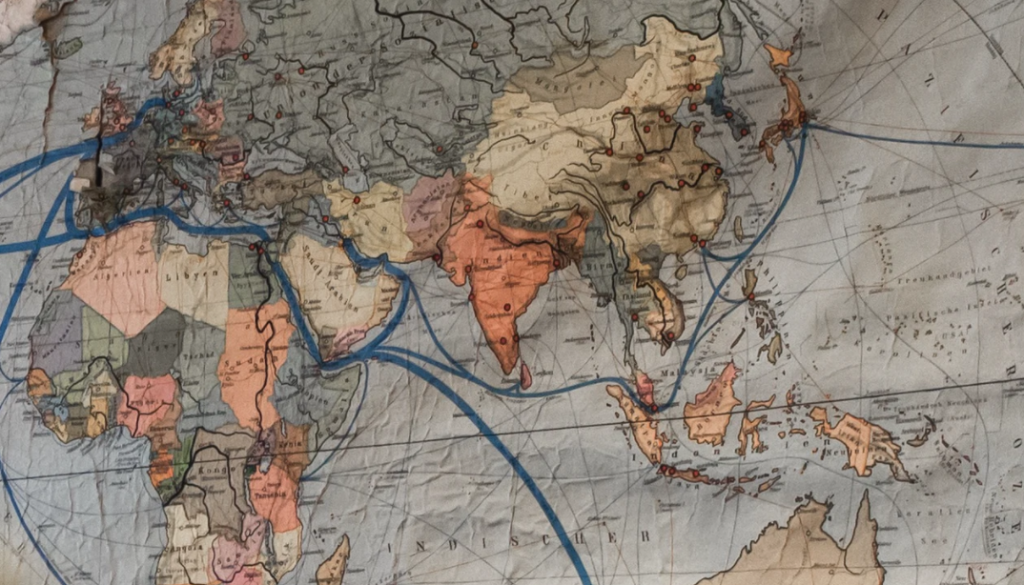 The nature of warfare is evolving with the passage of time. The techniques of warfare have transformed from traditional and conventional combat to non-traditional and unconventional warfare. Hybrid warfare is one of those techniques, and though the concept has not newly emerged, it poses serious challenges to the world. The concept of hybrid warfare or 4th generation warfare is non-traditional and unconventional. It is the combined concept of conventional, cyber, and irregular warfare to achieve political objectives by using irregular methods like diplomacy, interventions, and fake news. Such kind of warfare aims to exaggerate the state's internal identity conflicts and exploit historical culture, religious beliefs, and geographical issues.
While studying the definition or the concept of hybrid warfare, one might say that warfare is not new for Pakistan as it began in 1947 when its neighbouring state tried to weaken and destabilize Pakistan. Pakistan has paid a huge price for Indian conspiracies and their intentions towards Pakistan in the form of suicide attacks by Baloch separatists, attack on the Chinese embassy in Pakistan to threaten the CPEC project (hybrid warfare on CPEC), attack on the Sri Lankan cricket team in Pakistan, and fake news that Pakistan is a terrorist state in front of the international community to isolate Pakistan.
Ethnic and cultural conflicts of Karachi can also be considered in the fundamentals of hybrid warfare. One of the major examples of hybrid warfare to destabilize the country and to exaggerate the state's internal conflict by using the element of identity, was to capture the RAW agent Kulbhushan Yadav in Baluchistan. He revealed the hybrid warfare plans of the Indian government by using the land of Baluchistan to achieve their political objectives. India has been involved in the destabilization of Pakistan's economy, social media war against Pakistan's military, the cyber-attack on nuclear institutions, and supporting insurgent groups and ethnic conflicts in Pakistan. India has also been accused of destabilizing the country by sponsoring one of the famous political parties of Pakistan as they took on a huge amount of debt and pushed the country to become a defaulter, which could have led to Pakistan selling its nuclear weapons.
The US has also been involved in hybrid warfare attacks against Pakistan after the 9/11 attacks. The US invasion of Afghanistan increased suicide bomb attacks in Pakistan that directly targeted civilians. The word hybrid warfare and the tactics and strategies used in hybrid warfare are not much different than previous warfare threats. The difference is that wars that were fought in the battlefields by conventional troops have now shifted to a vast range of combat where more than two conventional armies are involved. As Clausewitz said, "Every age has its type of war and it adapts itself to that prevailing environment." In this emerging warfare, civilians and industrial centres are equally targeted by the enemy. The concept of creating a psychological impact on your enemy and the element of surprise and suspense were used in ancient times as well. But warfare is evolving with technology such that it has shifted to an unconventional way of achieving strategic success rather than going to conventional battles.
Every country has its identity pillars based on ideology, religion, history, socio-economic norms, and geography. Hybrid warfare is the artificially-created conflict to disturb the identity of a country. And these identity pillars could be threatened by external factors using the internal factors. Most of the time, these conflicts are based on historical rivalries and religious differences; socio-economic conflicts occur due to inequality. Pakistan is a multi-cultural state with different religions and a less-developed economy. It is facing identity conflicts due to inequality in areas like Baluchistan and Gilgit and its enemy states are taking advantage of such issues. It can also be said that the separation of East Pakistan, which was fuelled by India, was also a result of socio-economic conflict.
Indian National Advisor, Ajit Doval, has threatened Pakistan with India's hybrid warfare doctrine by saying that Pakistan will lose Baluchistan and India will unconventionally use conventional tools to achieve their objectives that are part of their hybrid warfare doctrine. In hybrid warfare, the purpose of your enemy is to target the population that is being ignored by the central government to exaggerate socio-economic conflicts to achieve their political objectives. India is using the psychological factor against Pakistan to achieve its strategic success and media is a key player in achieving such kind of political objectives.
Media is the most effective tool for hybrid warfare as it directly attacks the audience and causes confusion and anger among the public. According to Harold Lasswell's 'Magic Bullet Theory', the message conveyed by media is injected into the minds of the audience like a bullet. Pakistan needs to take hybrid warfare seriously considering how much they have paid for this. Hybrid warfare is a real threat to the national security of Pakistan because the threat is beyond the borders and it cannot be stopped by using conventional armies. There is a need to understand the concept of strategy and then to develop a grand one to tackle the threat of hybrid warfare.
As mentioned before, media is one of the most effective tools used in hybrid warfare to attack the general public, but due to lack of proper education and understanding about 4th generation warfare, 5th generation warfare and their impacts, our youth is becoming the victim of such conspiracies. To counter the threat of hybrid warfare, Pakistan needs to develop unity, especially among the people from less developed areas like Baluchistan and Gilgit who feel marginalized and deprived. The whole nation has to be on the same page to deal with external threats. Unity within a nation can prevent enemies from using the internal factors of a state to destabilize it. Strategies to counter hybrid warfare must include strong coordination among intelligence and economic departments, appropriate resource allocation, support to anti-corruption, reform in internal security, strategies to push back influence, and awareness within the nation.