Ever since the US led world order has come under threat due to power shifts, the alliances and foreign policies of any state like ours have become of crucial importance. A country like Pakistan, with profound geo-strategic importance, untapped natural resources, immense human capital, yet at the same time heavily economically reliant on international institutions, and surrounded by hostile and unstable neighbors, have to be especially careful about their foreign policies.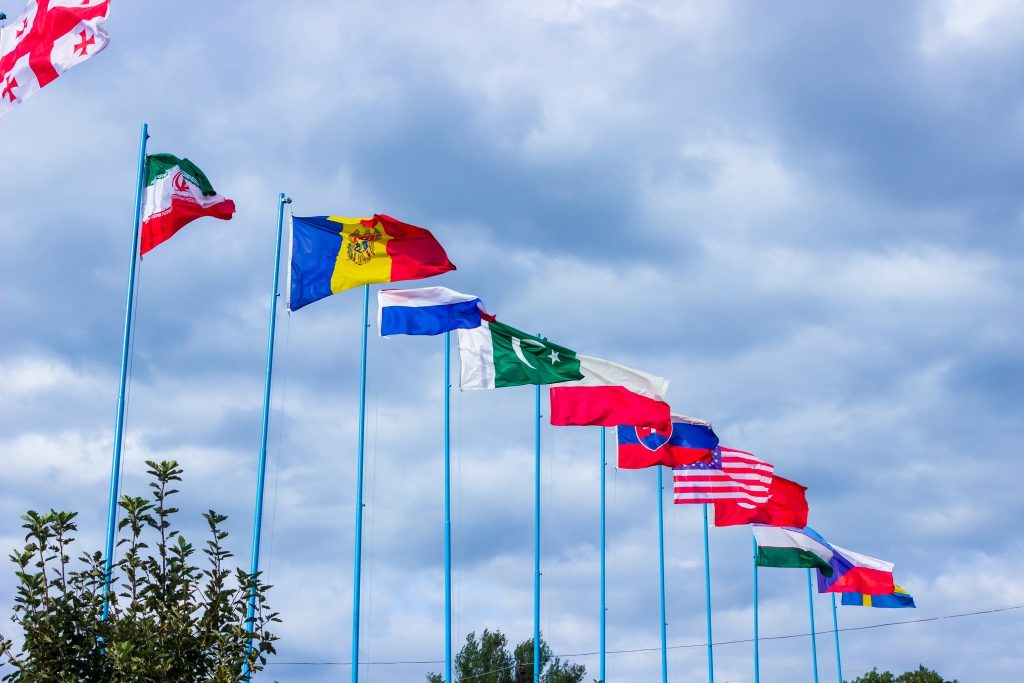 A state's foreign policy is impacted by domestic politics and vice versa, as we can witness from Pakistan's current political and constitutional turmoil. This article will focus on Pakistan's attempt to balance the influence of great powers on its foreign policy decisions since the beginning of this year. It will also discuss what might be the result of attempting to stay 'neutral' but ending up adhering to a bloc or camp politics trending amongst the great powers.
The Democracy Summit 2021 and Beijing Olympics 2022
The Democracy Summit of December 2021 hosted by the US holds immense importance in understanding the current foreign policy crisis Pakistan is currently facing. Pakistan, even upon being invited by the US chose not to participate in the summit. This non-participation at the last minute was not received well by the Western allies. Though the local business community reminded our foreign policy makers of the importance in terms of economic diplomacy this summit held, it was a start to the current narrative Pakistan holds of 'exercising an independent foreign policy' with the rebranding of adopting a geo-economics approach.


In February 2022, another controversial event in the form of the Beijing Olympics 2022 took place; while having been boycotted by the US and EU countries, Pakistan was delighted to participate in the event at the invitation of President Xi, along with Russia. If we correlate Pakistan's position on both occasions, it would be clearly written on the wall that there are two blocs/camps, one of which Pakistan is more inclined towards.
Prime of Pakistan's Visit to Russia and Consequential UN Voting
Prime Minister Imran Khan's Russia visit coincided with the Russian invasion of Ukraine and an effort was made to build a narrative here but it did not catch on. This time the focus was on economic diplomacy between Russia and Pakistan. The two states signed an agreement for the Pakistan Stream Gas pipeline and Russian access to Pakistan's Gwadar Port was given, which is under development with Chinese capital.
Although the visit was of geo-economic importance but Pakistan found itself in a place at an inopportune time. This led the Western diplomats in Islamabad to insist on a show of loyalties by Pakistan. They issued a statement, urging the Pakistani government to condemn the Russian attack on Ukraine and support a resolution in the United Nations General Assembly (UNGA) for Moscow to stop the war. Pakistan went on to abstain in the UNGA vote, alongside 35 other abstentions, including those by India and China. Pakistan's "neutrality" in the Ukrainian crisis alludes to the country's growing military and economic dependence on China, which is an ally of Russia.
President Joe Biden's administration was also uneasy with Mr. Khan's trip to Moscow. The US State Department publicly voiced those concerns; both sides acknowledged that there had also been a communication between them ahead of Mr. Khan's Moscow trip, in which an attempt was made to dissuade him from undertaking the visit. The diplomatic situation went further downhill on 6th March when PM Imran Khan publicly declared that Pakistan was not a "slave to anyone".
The OIC Summit
In the week of the 23rd March, Pakistan Day, Islamabad hosted the Under Secretary for Civilian Security, Democracy, and Human Rights, Uzra Zeya for the OIC Council of Foreign Ministers meeting. Her agenda was to highlight the deep and close ties between the US and the OIC member states, to discuss Pakistan hosting Afghan refugees and the worldwide condemnation of Russia's invasion of Ukraine. On the face of it, relations with great powers up until now were going a bit too smoothly, almost as silent as a sea before the storm.
On the Secret Letter
In the ongoing domestic political turmoil, Prime Minister Imran Khan had disclosed the existence of a cable or letter from foreign powers calling for 'regime change' in Pakistan; he also made public that there was a threat to his life. The entire institution of diplomacy and foreign affairs went in panic mode, to say the least. Former Pakistani ambassadors and US officials explained that embassies and officials of the host nations often use informal meetings to convey "thoughts and feelings". The also highlighted that if the host nation is made to feel embarrassed, they may suspend communication.
In the viewpoint of former Pakistani ambassadors, since Pakistan hasn't threatened US interests in any way, why would they have issues with a more 'vocal' style of the PM's execution of foreign policy? On the other hand, diplomatic observers in Washington said that this could have a negative impact on bilateral relations and could make US officials more careful in interacting with Pakistani officials. Former US military Chief Mike Mullen on the issue said: "I think we have clearly distanced ourselves from Pakistan over the last decade and Pakistan has more and more fallen under the umbrella of China."
Price to be Paid
The narrative holds that Pakistan is justified in improving ties with other powers that are open to engaging with Islamabad, such as China and Russia. Although the argument seems plausible, Pakistan's economic and global position requires a more nuanced and balanced approach to foreign policy. The resurgence of Pakistan's relations with Russia was defended while tensions were brewing in the name of pursuing an "independent foreign policy." According to analyst Farrukh Saleem, "This certainly would harm Pakistan's economic interests. We export goods worth $8 billion to the UK and EU $4 billion to the US and a paltry $277 million to Russia. Over 80 million labor force of Pakistan is dependent mostly on exports to these destinations."
Moreover, recently at the Islamabad Security Dialogue, the COAS of Pakistan stated that Pakistan enjoyed a close strategic relationship with China, adding, "Equally, we share a long and excellent strategic relationship with the US which remains our largest export market." He said that Pakistan sought to broaden and expand relations with both China and the US "without impacting our relations with [either]".
He also pointed out that there were two camps internationally, "those who advocated contestation and those who advocated cooperation — and the future vision of security would be decided based on which camp prevailed." "Pakistan," he stated, "does not believe in camp politics and our bilateral relations with our partners are not at the expense of our relationships with other countries."
A state with a looming loan of Rs 51.724 trillion in 2021 from the IMF cannot afford to openly take sides in this era of great power competition. The need of the hour is to have clarity and unity amongst institutions and the government at home in order to execute a united foreign policy. Whilst understanding our geo-strategic potential, the focus on economic diplomacy is the pragmatic approach for future.
The views in this article belong to the author and are not necessarily a reflection of Strafasia's position.