Print PDF
International Development Aid for Education – A Matter of Strategic Concern?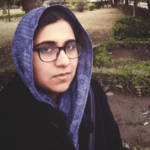 Haleema Khalid
@haleemakhalid
1 Post
15th December 2020, 8:46 am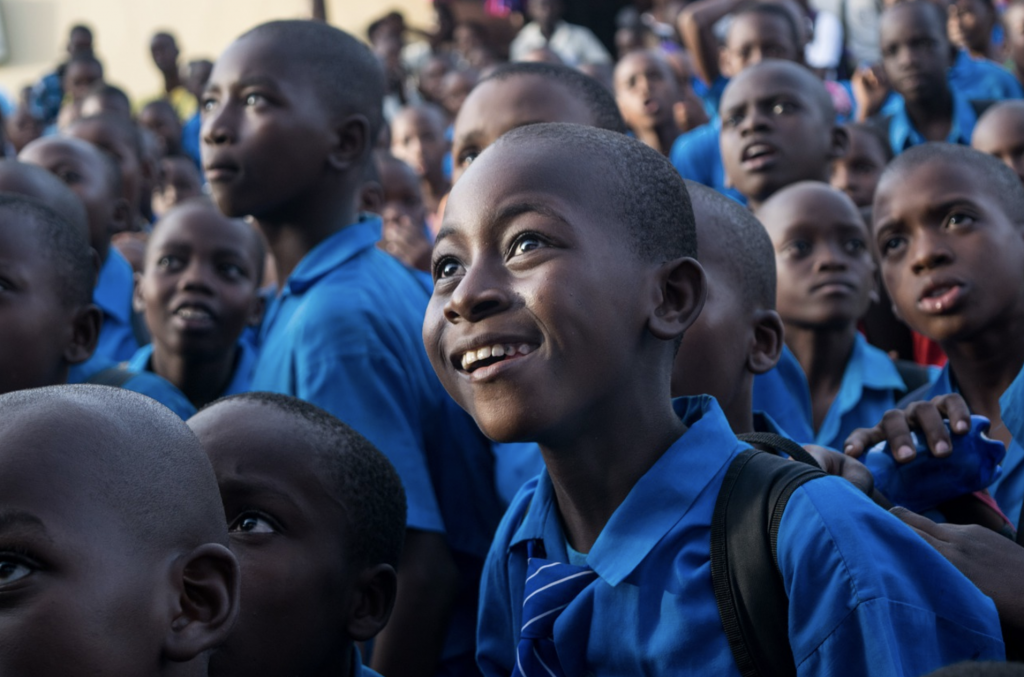 In the aftermath of 9/11, numerous systematic and functional shifts in the global system have accompanied the radical alteration in the geopolitical and geostrategic activities of major global powers. The merger of security and development has surfaced various concerns regarding the role and rationality behind international development assistance in strategically significant developing countries such as Pakistan.
Securitization of International Development Aid
Being introduced in the post-Cold-War period, the goal of international development assistance has been to support the marginalized and underdeveloped regions and populations in the world. For this purpose, basic well-being indicators have been defined in terms of "Education for All" to focus conflict-affected areas in particular. In this way, the interconnectedness of strategic objectives, security, diplomacy, and development coordinated by key donors has resulted in the securitization of foreign development aid in general and education aid in particular. This trend has been in practice by international organizations, non-governmental organizations and bilateral agencies since the late 1990s, however, it has been weaponized after 9/11 when education has emerged as the most significant battlefront. This can be traced because of the prevalent discourses regarding the War on Terror centralizing the narratives concerning the Muslim religious education in Madaras in addition to Islamophobia and Jihadism.
Interestingly, to construct a 'soft-image', such securitization of international development assistance for education has been justified using the notions of human rights, strategic security purposes and counterinsurgency. Since this strategy has been specifically employed in the developing countries, therefore it has also been used as a mechanism to get developing country's governmental support which ultimately paves the way for policy interventions. This is because of the fact, developing countries due to economic instability, corruption, poor governance in addition to internal insurgency and regional proxy-wars, become reliant on international development assistance to achieve development goals related to education, economy, energy, etc. Such a merger of dissimilar interests between donor countries and recipient countries representing varied priorities demonstrates the shallowness of unison between education, development and security. Moreover, it establishes how embedded strategic security concerns govern the policy of international development assistance provision for education in conflict affected areas of developing countries. In this process, the role of non-governmental and civil society organizations is pivotal. This can be considered in terms of the absence of a unified education policy and curriculum, which allows non-governmental and civil society organizations to introduce their own curriculum; because of this, international development assistance for education can be exploited by the donor states to shape the socio-cognitive framework of children and youth of recipient state at a stage when they are in the phase of ideation.
The proclamation of James Kunder, USAID's administrator for Asia and Near East is noteworthy in this regard, "our current education approach responds to the overall goal of moderating radical intolerance and anti-Western ideologies". He clarifies this notion by identifying to need "a multi-sectoral strategy that fosters socio-political stability and economic growth".
For this purpose, Kunder mentions, by broadcasting Arabic version of Sesame Street (Alam Simsim) in Eygpt and Sisimpur in Bangladesh, these, translated versions will "reach as many as 4 million pre-school age children who will watch Sisimpur in Bangladesh, which premiered on April 15, 2005. Alam Simsim reaches 86% of rural Egyptian children and 45% of their mothers. Program themes include learning to be tolerant, practising good hygiene and getting a head start in school".
Moreover, educational and cultural exchange funding between the US and the Muslim World has been increased. As per US President's Budget for the year 2005, President's Budget supported Department of State's investment of more than $1.2 billion for public diplomacy programs "to inform, engage and support freedom-loving people around the globe", to share views on policies, people, values and society.
It points toward the role of perception management in the 21st century using technological tools, education, and cultural exchange programs to influence the thought patterns of children and youth using 'the storytelling in the times of war'. This can be considered in the context of socio-cognitive manipulation in the post 9/11 unconventional nature of warfare in which the division of the self and other has been made quite visible.
Pakistan and International Development Aid for Education – A Matter of Strategic Concern?
Considering Pakistan is the recipient of international development aid for education in the context of War on Terror, it is essential to consider the policy statements of international organizations. In this regard, the announcement of Development Assistance Committee (DAC) in April 2004 can be considered a benchmark declaration linking security paradigm with development aid by adjusting and clarifying the definition of Official Development Assistance (ODA). According to the 'adjusted' and 'clarified' definition, Official Development Assistance's (ODA) role has been redefined to prevent the recruitment of child soldiers, enhancing civil society's role in the security system, and to promote civilian oversight and democratic control of the management of security expenditure.
In view of this interpretation of Official Development Assistance (ODA), children and civil society can be considered strategic assets and development assistance a tool to ensure the security interests of donor states. The recipient states have been identified in terms of geostrategic significance and their role in War on Terror (WoT). Consequently, adversaries and supporters of War on Terror (WoT) have been either chastised or rewarded by allocating Official Development Assistance (ODA), with Afghanistan, Pakistan and Iraq being the main recipients.
Therefore, it can be argued that Official Development Assistance (ODA) has been used as a warfare instrument in the War on Terror. Considering this perspective, its role in Pakistan's educational setting needs exploration. This is because educational resource and infrastructure directly impact children's receptive ability as it can tend to shape and formulate learners' perceptions of social setting influencing their socio-cognitive framework to view domestic socio-cultural patterns.
Moreover, the statement of Andrew Natsios, the then head of the United States Agency for International Development (USAID) is significant in this regard. In 2003, he has made explicitly clear what the merger of United States Foreign Policy, security, and aid meant for NGO's funded by the United States when he has asked them to do a better job to link humanitarian aid with the United States Foreign Policy. This provides a rationale to consider education policy interventions by international organizations as a matter of strategic concern.
After 9/11, United States Agency for International Development (USAID) portfolio has expanded from 1 to 13 programs for Near East and South Asian Regions and the budget for 13 countries including Pakistan has been increased from $99.5 Million per fiscal year to $274.5 Million per fiscal year in 2004. Then, from 2004-2020, USAID for Development Partner Support to Education Sector in Pakistan is $1004.9 Million as per sector assessment report by Asian Development Bank on school education in Pakistan.
Moreover, through $10.25 million grant to the United Nations Development Programme (UNDP), United States Agency for International Development (USAID) in 2016 also supported the education of Temporarily Displaced Persons (TDPs) from the Federally Administered Tribal Areas (FATA). Besides, the communities of KP who have hosted TDP families, their children have also been educated. The objective has been to encourage community engagement, to aid the construction and rehabilitation of approximately 300 public schools in the FATA and KP province, and to provide training for teachers of those schools. Around 50,000 children, including 10,000 girls, have been expected to benefit from this project.
As concerns, strategic implications for the education sector, the outreach of State-sponsored programs is far more than private or non-governmental organizations. Aiding government sector educational initiative and institutes for this purpose can have long term implications by policy interventions. This can be interpreted in terms of securitization of development aid in the education sector. As the United States is the major donor country of international development assistance, therefore educational assistance in this regard can be considered in view of an earlier USAID report issued by James Clad in 2001:
"The United States has been short-sighted in leaving countries or abandoning the social and educational sectors. This lack of vision creates a vacuum in which extremism may flourish. NGO activity, no matter how useful and energetic, cannot substitute for state capacity. That is why taking control of the education ministry often forms a vital part of the agenda of any fanatical creed when it wins power. However, education with a strong secular bias (though by no means anti-religious), open to both sexes, offers one of the most effective ways to delegitimize terrorism".
The fact of the matter is such interventions by donor states to assist developing countries having strategic importance to bring reforms have become a part of unconventional warfare in which development aid plays the role of a non-kinetic tool of warfare to conquer hearts and minds. However, its implications can be addressed if there is a realization about the nexus of development aid, education, foreign policy and strategic security in addition to perception management which can be strategically exploited by the donor states in the absence of national institutional stability which plays a pivotal role to determine the needs and goals for institutional policy formation. Establishment of FATA, its merger with KP province, Madrasah Reforms and the implementation of Single National Curriculum can be considered much-needed milestones to avoid policy interventions by donor states in this regard. However, to counter foreign influences, dependency on economic stability, self-reliance in addition to the ability to deter is a requirement which ultimately contributes to the systematic institutional functionalization in general and the transformation of educational setting in particular.
Click for thumbs down.
0
Click for thumbs up.
0