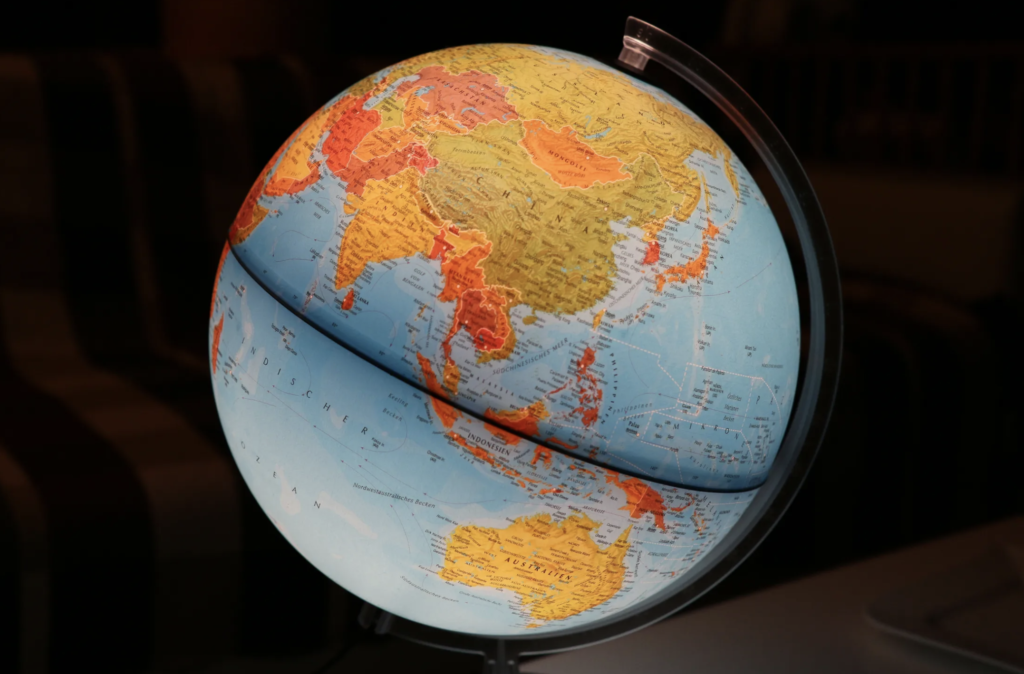 "Every neighbouring state is an enemy and the neighbouring state's neighbour is a friend."
― Kautilya, The Arthashastra
South Asia is one of the most important regions of the world. It is home to one-fourth of the human race, has a vast reservoir of talent in many fields, and two of the countries of the region are nuclear powers. Most significantly, the countries of South Asia, since they achieved independence, have not been able to forge a cooperative framework that can match the European Union or Association of Southeast Asian Nations (ASEAN). The South Asian Association for Regional Cooperation (SAARC) remains dormant. While regionalism has taken roots in every corner of the world, South Asia lags behind because of lack of trade and interconnectivity between regional countries. The major liability for this state of affairs rests on Indian intransigence and stupor. There is no doubt that Indian policies, inspired by Kutilya's Doctrine, have made the region face a formidable set of challenges from within. Indian policies in the region have missed out on several potential gains: trade and investment could have been expanded and countries could have united around common regional problems that could finally unlock the region's potential.
Like previous governments, in 2014, PM Modi managed to conjure up his image as proponent of good relations and peace by propagating "Neighbourhood First policy" within South Asia to signal India's commitment to regional connectivity. Despite such extraordinary claims, Delhi's regional activism and ambitions have also been victims to its own policies, exposing serious implementation deficits resulting into regional displacement. Six years on, from Modi's "neighbourhood first" promises, there have been no real advances, while, relations with most neighbours have worsened. Indeed, "dis-connectivity" remains the default state of affairs between India and its neighbours. The risk side of this ledger sheet will surely keep the South Asian region's progress on pause. The sorry state of connectivity that India actually follows reflects its actual intentions. New Delhi must learn to live in co-existence for enduring peace and growth of the region.
Unfortunately, India's relations with each of its neighbours are in shambles. Kautilya's Rajamdala (Circle of States) can be seen in action today in India's foreign policy. It sees Afghanistan as a natural ally against Pakistan. Similarly, it sees Japan as a natural ally against China. History proves that India has continued interventionist policies vis-à-vis her neighbouring countries to pursue its hegemonic ambitions. Such steps were taken by India either through its military or it's intelligence agency RAW. Besides supporting separatism in East Pakistan, which resulted in dismemberment of Pakistan and continued assistance to the separatist elements of Pakistan's Balochistan province, New Delhi occupied Sikkim and subdued Bhutan. It particularly employed long history of supporting, which still continues in Sri Lanka.
Recently, India has unilaterally abrogated Articles 370 and 35A of its constitution in order to annex the disputed territory between India and Pakistan. This shows that Modi government has hegemonic desires beyond the borders, after the illegal alteration of disputed J&K status. This development combined with other reasons that have led to recent China – India border standoff, is further pushing the region towards instability.
India and Pakistan being two nuclear weapon states in the region have always been in continuous tension in one way or another. Due to New Delhi's aggressive prospects of Kashmir policy and a hot border with Pakistan, all the old instincts and animosities were constantly kept alive. Ever since independence, the relationship remained a game of snakes and ladders, with more snakes than ladders. Clearly, all civil and military leaderships which came to power in Pakistan have been eager to improve relations with India. Latest in the series has been the recent public declarations made by PM Imran Khan to resolve all disputes, including the "core issue" of Kashmir, through talks. Whereas, India has frustrated every Pakistani move for regional peace and stymied regional cooperation with its obduracy.
Added to this, in May 2020, a dispute between India and its neighbouring country Nepal escalated into a full-blown diplomatic crisis. Similarly, relations with Pakistan have plummeted dramatically. India's controversial move to pull the autonomy of the disputed region of Kashmir marks a major moment in the regional politics of South Asia. In this context, Islamabad has been repeatedly sensitizing the world about Indian nefarious designs against Pakistan. Recently, PM Imran Khan accused that India is attempting to create an opportunity to conduct a false-flag operation against Pakistan by alleging that Islamabad was supporting terrorism in Kashmir.
As unfortunate as it is, India's irrational anger and divisive regional strategy has all but killed SAARC. The 34-year-old organisation has a symbolic value for regional cooperation and the bloc hasn't made any significant progress to boost trade in South Asia. All in all, SAARC is being held hostage by tensions created due to non-settlement of contentious issues between its member states. India's trade with Afghanistan is hampered because of the prevailing tensions between India and Pakistan. Similarly, Pakistan's trade with Bangladesh and Nepal depends on its good relations with India.
Moreover, to fail and hijack the SAARC, and to distance other SAARC members from China, India is now focusing on sub-regional organizations like the Bay of Bengal Initiative for Multi Sectoral Technical and Economic Cooperation (BIMSTEC) and the South Asian Sub-regional Economic Cooperation (SASEC). But the fulcrum of such alignments over the grave of SAARC is both illogical and contrary to the founding principles of these organisations.
In fact, the last SAARC summit, which was to be held in Pakistan in 2016, could not materialize as some member states led by Indiaboycotted the event. Pakistan's recent efforts to host a ministerial meeting on COVID-19 and its decision to contribute to the emergency fund reflect seriousness, which Pakistan attaches to SAARC. The intention behind such a move is Islamabad's vision where it sees SAARC as a foreign policy tool to rebuild its ties with South Asian countries for region progression as a whole.
India needs to project itself as a good neighbour to other countries of South Asia rather than a regional hegemon. While New Delhi must go on with efforts to solve specific differences with its neighbours, it has to look for a sea-change in its overall attitude. Given this, it is manifestly in the interest of New Delhi and the region at large, to forge a relationship of peace and amity with its neighbours, which will indirectly lead the region towards progression. To prove this point and for the larger good of approx. 1.9 billion people of South Asia, India has to create a lasting environment of mutual trust coupled with freedom from fear.