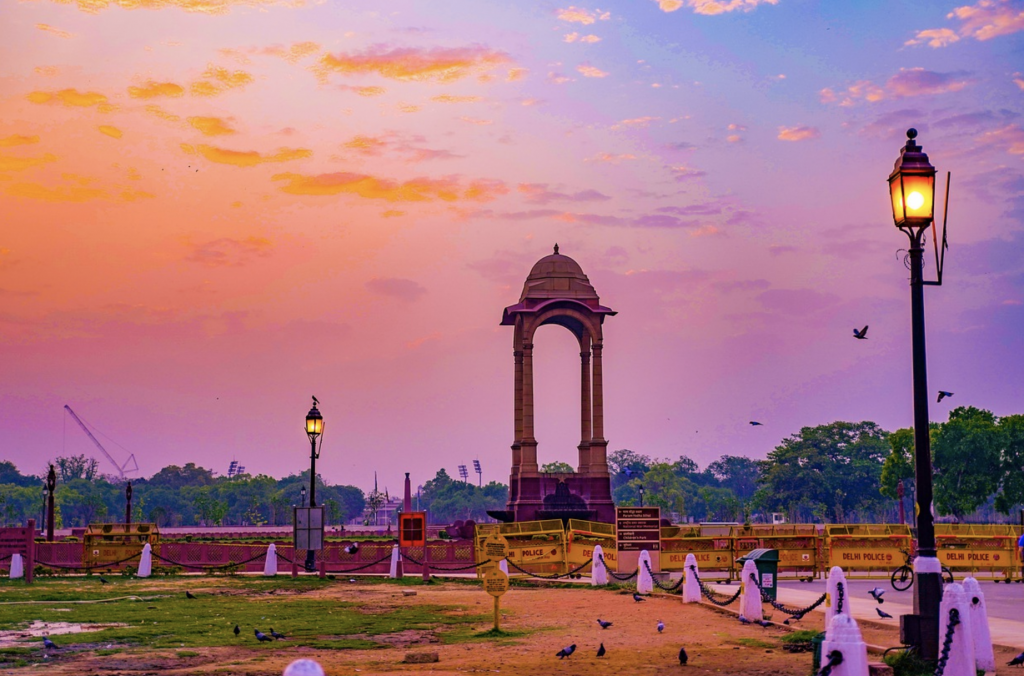 The recent Tehreek-e-Labbaik (TLP) protests in Pakistan displayed signs of carrying Indian propaganda. As, the violent demonstrations were deemed a civil war across Indian media, while TLP WhatsApp groups contained Indian mobile numbers as well. However, the response is not uncanny as similar actions have projected into norms under India's hybrid warfare against Pakistan.
Hybrid warfare is a product of warfare development, where strategic dependence on conventional tools has been abandoned. Instead, irregular means of psychological and social combat are incorporated. In this manner, the battlefield encompasses each segment of a state rather than conventional restriction to military combat and skirmishing. Examples of these include fake news, diplomacy, and electoral intervention. Along the same lines, the overlying objective is not equated to instantaneous triumph over the enemy. Instead, emphasis is laid on: softening, isolating, and demoralizing the opponent through capitalizing on their socio-political vulnerabilities. Correspondingly, ethno nationalism is promoted in the adversary country by utilizing interest groups, proxies, and irregular forces. The principal strategy is to secure a gradual victory through the politicization of ethnic sentiments and exploiting the real or perceived grievances of the common masses.
Since independence, India and Pakistan have battled in three regular wars and have engaged in multiple border skirmishes. Nevertheless, the emergence of nuclear deterrence resulted in the relinquishment of direct warfare with a with a shift towards subversion and sabotage. As a result, war existed through a measure of non-declaration. This norm was expressed in the form of hybrid warfare. In recent times India's grave agenda to destabilize Pakistan has gained supplementary momentum. Consequently, the hybrid tool of information war is employed against Pakistan.
Under this agenda, India sponsors terrorist organizations and terror attacks against Pakistan. In recent years, several Indian spying networks have been uncovered for generating social trouble and unrest. Correspondingly, in late 2016 eight members of the Indian High Commission in Islamabad were dismissed. Furthermore, according to Pakistan's Foreign Minister Shah Mehmood Qureshi, "this [specific] evidence presented by Pakistan provides a concrete proof of Indian financial and material sponsorship of multiple terrorist organizations, including UN-designated terrorist organizations Jamaat-ul-Ahrar, Balochistan Liberation Army and Tehreek-i-Taliban Pakistan".
In addition to this, domestic instability is promoted through exploitation of Baloch vulnerability in Pakistan. The province of Balochistan is drenched in social and economic backwardness, along with minimum command over their resources. Comparable factors have resulted in Baloch resentment against the state, making them vulnerable to foreign propaganda.
Henceforth, Indian propaganda and disinformation campaigns have resulted in a psychological sway of marginalization. Resulting in the establishment of Baloch separatist organizations, such as the Baloch Liberation Front (BLA). The organization carries out terrorist attacks across the country to attain a separate Balochistan state. Therefore, generating instability.
Likewise, the expanse of Afghanistan has been amalgamated by India to facilitate its interests in Balochistan. It is acclaimed that training camps, weapons and funding to the BLA are routed through Afghan land. In addition to this, Baloch dissidents abroad are incited to project insurgent movements, as confirmed by the confessional statement of Kulbhushan Yadav. India's renewed plan to fund the Baloch dissidents against Pakistan is further highlighted by its citizenship offer to Brahumdagh Khan Bugti and his colleagues. Adding on, in June 2018, India inaugurated the "Free Balochistan" Office in New Delhi. The purpose for which was to authenticate and promote the "Free Balochistan Movement" (FBM). Additionally, seminars featuring foreign journalists and diplomats were likewise conducted, where the stress was placed on Pakistani atrocities in Balochistan. Moreover, in the contemporary notion, the Baloch population transmits fears against the China-Pakistan Economic Corridor (CPEC). Doubts regarding its benefit for the Baloch population are brought to light, as Balochistan seemingly carries the conception of being a pawn in the China-Pakistan alliance. As a result, resource-based inequities shall recur, leading to greater vulnerability being transpired against the state of Pakistan.
On the other hand, as part of continued Hybrid warfare, India funds the Pashtun Tahafuz Movement (PTM) against Pakistan. PTM was a resulted of the collective effort of eight university students of Gomal University. Their movement is deemed as an initiative for
advocating Pashtun rights in Waziristan and other parts of the former Federally Administered Tribal Areas. Though originally PTM claimed to be a peaceful resistance movement for Pashtun rights, working within the lawful boundaries of the Constitution of Pakistan. Nevertheless, through seeking advantage of the Pashtun vulnerability, India actively funded the movement to create instability. Former DG ISPR, General Asif Ghafoor, highlighted in a press briefing that "PTM received funds from RAW in February 2018, and on 22nd March 2018 to stage countrywide protests to release PTM activists".
The arguments presented above highlight India's complex and multidimensional method to wage wars against Pakistan. Alarmingly enough, numerous supplementary case studies further highlight India's involvement in generating instability in the state of Pakistan.
Henceforth, it is critical that Pakistan responds accordingly with a counter-narrative of filtering fake news and propaganda. It is critical to strengthen cybersecurity along with conventional security too. Furthermore, Pakistan should work towards eradicating socio-economic disparities between provinces and ethnicities. Since little room for exploitation of the vulnerable communities by India shall remain, and the state Pakistan can head towards development plus progression.