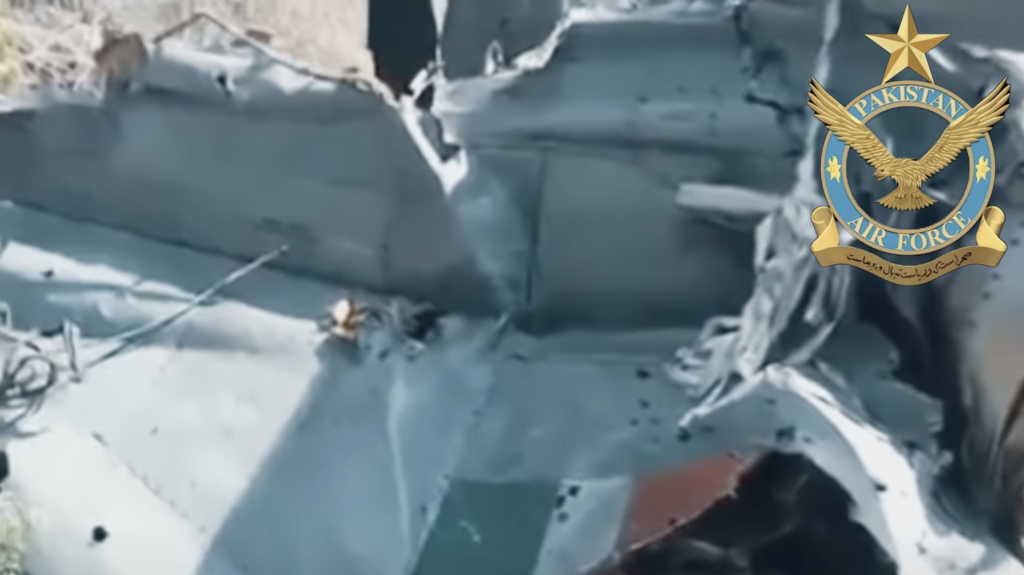 There are multiple lessons to be drawn from Operation Swift Retort by the Pakistan Air Force, India's violation of Pakistan's airspace, and stated reasons behind that violation. For this, the turn of events and facts on the ground must be reiterated and kept in mind. There was an IED blast in Pulwama which comes under Indian Illegally Occupied Jammu & Kashmir (IIOJK), resulting in the death of 44 Indian military soldiers. Now, there is a pattern from across the border where any such incident is automatically attributed, without evidence, to terrorist groups operating from Pakistan. The responsibility for the attack was claimed by Jaish-e-Mohammad (JeM) and what was to happen next was very clear for those who have followed India's state behaviour, particularly since the BJP took the reins. A hyper-nationalist and religiously indoctrinated political party that borders on fascism and xenophobia would take some 'punitive' measure and use the incident as an electoral card since Indian general elections were to be held that year.
India chose to act unilaterally and as an aggressor state, starting with rhetoric and statements. The Prime Minister, Modi, himself without conducting any investigation, said, "If our neighbour [Pakistan], which is totally isolated in the world and thinks it can destabilize India through its tactics and conspiracies, then it is making a huge mistake." One can sense an element of premeditation and predictability in the sequence of events, keeping in mind the general elections. India, unsurprisingly, took aggressive military action on the 26th of February 2019 by violating the line of control (LoC) from the Muzaffarabad sector in Azad Jammu and Kashmir. However, Pakistan's response to that military aggression, in the time before and after it (when serious escalation was only a breath away) carried not only elements of surprise for the BJP and Modi's India but also some serious lessons on a regional and global level.
Response leading to Operation Swift Retort.
Voices from Pakistan's eastern border were mimicking war hysteria, from government representatives and politicians, after the Pulwama IED blast. However, the response from Pakistan's political and military leadership was the embodiment of a responsible state that wishes and knows how to act according to international norms and rules, inclusive of the inalienable right of self defence against military aggression through violation of borders borders.
First, Indian Airforce jets that crossed the LoC were engaged and their offensive was countered by the immediate scrambling of Pakistan Airforce jets; it forced the violating jets to rush back and drop their payloads off target as there were no supposed terrorist camps where it landed in Balakot. Second, the Pakistan Air Force responded with Operation Swift Retort where the desired targets were locked on to but the payloads deliberately dropped away from them targets in order to avoid human loss, as it was a message of capacity and capability in response to airspace violations by India. It also showcased the desire and willingness to act with sensibility and restraint.
This was further solidified with the treatment and final decision regarding the downed Mig pilot, Abhinandan, whose jet was shot down by the Pakistan Air Force when Indian jets tried to engage and crossed into Pakistan airspace. Pakistan's Prime Minister announced the decision to release Abhinandan as a gesture of peace to be taken as a step in the right direction towards the diplomatic engagement and peaceful settlement of issues that persist between India and Pakistan. Unfortunately, though, and as the lessons below will touch upon, India refused to take it as such and continued its unilateral and aggressive state tendencies which have formed into an identifiable and predictable pattern.
Lessons drawn
In light of the events, actions, and reactions that transpired in February of 2019 as well as the perceptions and beliefs surrounding India and Pakistan, there are some important lessons to be drawn for both the regional and global players.
The Indian state has formed a tendency, pattern, and normalized habit of unilateral action that nudges against and violates the international norms and rules-based order, and which also contradict its claims and perceptions as a responsible state that is party to international agreements and groupings such as the QUAD.
On the other end, Pakistan demonstrated through action (leading up to and after Operation Swift Retort) its adherence to and preference of international norms of civility and diplomatic sense. It did so while preserving its deterrence and a larger balance of power in the region despite the conventional force asymmetry between India and Pakistan. While India and other powers wishing for it to be the regional net security provider would want it to have a blank cheque to act as it pleases, the Pakistan Air Force's swift retort provided a reality check for such ambitions. On a psychological level too, there was a clarification that military aggression of any shape or size would be met with consequences befitting enough to deter and halt further aggression.
The need to indigenise elements of airpower received a new impetus and highlighted its role in Pakistan's security matrix as it is the first line of both defence and offense. Additionally, while unfounded, the arguments made about the kind of aircrafts used in the operation itself, or before when Indian jets initially violated the LoC, in terms of whether or not there were any violations by Pakistan in using those jets, only brings about the conclusion that national security must be guaranteed, free from power politics attached to the acquisition of military technology. This can be made possible through indigenisation programs such as the JF-17 joint project between China and Pakistan, especially given its success. The signs of this being taken more seriously have become visible with news of a joint production partnership between Turkey and Pakistan (Pakistan's Project AZM and Turkey's TF-X programme) for a fifth-generation fighter aircraft.
Nuclear weapons alone can not grant security or create a sufficient deterrent against the aggressive and revisionist state that India has evolved into, leaving behind its claims of constituting the largest democracy. Nuclear weapons along with conventional land, air and naval forces provide for national security.
A rethink might be required by the USA regarding India's role in the Indo-Pacific Strategy, given its lack of adherence to the international norms and rules-based order as seen in February 2019, while championing the very same thing in the QUAD which essentially forms state duplicity. Also, given recent events, India voting to abstain on the UNSC resolution condemning Russia for the Ukraine invasion and demanding an immediate cessation and end to the conflict, shows a pattern where India will act as it pleases without regard to what is expected of it by the USA's Indo Pacific Strategy, unless it somehow is satisfied with overlooking the $125 billion dollar trade it has with China. India's defence ties with Russia outweighed the diplomatic pressure and attempts by the USA and its Secretary of State Antony Blinken to vote yes on the UNSC resolution on Ukraine. When called upon, the same might be the case with China.