Print PDF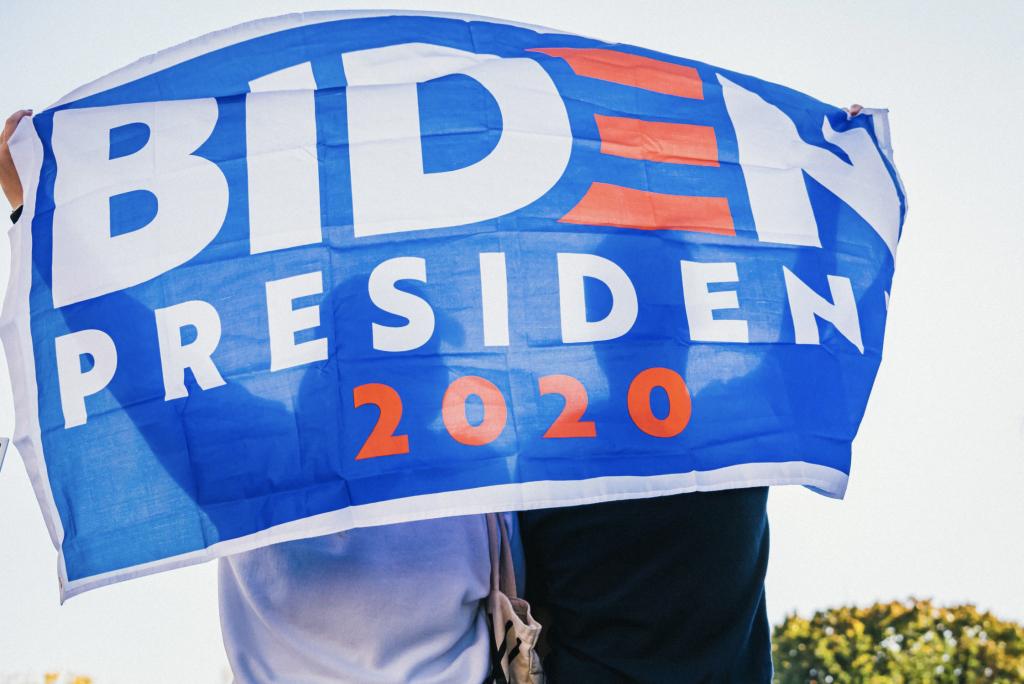 Being a major power and a chief promoter of liberal democratic norms, the US has a dominant say in international affairs. Therefore, everyone is eyeing the new democratic change in the US. The election process has come to an end in the US; Joe Biden has won, and is about to become the 46th president of the United States of America. Biden's level of interaction and analysis is different from that of Donald Trump, therefore various states expect a change in the US' approach towards them in several aspects of international politics. Along with China-US relations, the Afghan peace process, Iran nuclear deal, Trump's unilateral policies, the role of the USA in Kashmir issue, and many other things are waiting to be shaped in a new way under Joe Biden's administration.
US- China Relations and CPEC. In Trump's era, the cold war between the US and China got more intense. In this regard, the US not only blamed China for spreading corona, a pandemic which has caused insurmountable damage to the global economy, but it also criticized China for its economic policies. Similarly, the Belt and Road Initiative (BRI), a grand geostrategic and economic proposition by China, was also considered as a threat by the US towards its strategic planning. China-Pakistan Economic Corridor (CPEC) has been denounced by the Trump administration several times and declared as a threat to Pakistan's sovereignty. However, China rejected the allegations and declared CPEC as significant hope for boosting Pakistan's weak economy. Overall, due to the new cold war between the two major powers, economic initiatives between Pakistan and China were impacted in Trump's era.
Joe Biden is likely to assume office in January 2021. He previously served the US as Vice President during Obama's administration. Obama's government did not criticize CPEC, rather declared it an opportunity for uplifting Pakistan's economic and social infrastructure. This time, the democratic party is back in power so Pakistan expects the same from them. Moreover, CPEC is only one of the main projects under the banner of Belt and Road Initiative; BRI has spread globally with more than 117 states being part of it. A majority of Asian states, excluding India, are participants of China's great economic and geostrategic ambition, therefore, the US must realize the fact that it has missed an opportunity and now it has to deal with it. In this regard, Biden's administration is likely to adopt the policy of engagement and dialogue with China over these matters, unlike Trump's aggressive approach. The substance might be the same against China because every state prioritizes its interests, however, the aggressive stance will change.
Iran Nuclear Deal. During Obama's administration in 2015, the US along with its western allies made a deal with Iran on its nuclear ambitions, called Joint Comprehensive Plan of Action (JCPOA), an agreement with Iran to put limitations on its nuclear activities in exchange for some relief in economic sanctions.
In 2018, the Trump administration adopted an intense stance against Iran and cancelled the nuclear deal, which brought more sanctions for Iran. These bans and sanctions damaged its economy significantly. As Joe Biden was a part of Obama's rule during the time of JCPOA, some political analysts predict a revival of the old nuclear deal. Joe Biden has a more calculated and responsible approach as compared to Trump, therefore, there are high hopes for resumed negotiations and dialogue with Iran. This will not only bring Iran tremendous ease but will also help in improving its poor economic conditions. However, since Biden participated in the cancelation of the Iranian nuclear deal, it is too early to say anything about the revival of the mentioned deal and US intentions will be clear once Joe Biden take charge.
Revival of Multilateralism. The American people have elected Joe Biden not only to uplift the economy and counter the coronavirus pandemic, but to bring the US towards multilateralism. Under the Trump era, the United states was involved in actions that were based on unilateralism. In his election campaign, Biden argued a number of times that the 'America first' approach has pushed the US into an 'America alone' position. So, one of the main agendas for the Biden administration will be to follow the principles of multilateralism. Also, in Afghanistan, he will want a peaceful withdrawal of his troops and a suitable solution to the years-long dispute.
Moreover, under the era of Donald Trump, the gap between the whites and the rest widened. White supremacists encouraged hatred and extreme policies against other ethnic groups, especially Muslims and black people. Joe Biden strongly believes in liberal democracy, and is a hope for all suppressed communities for bringing America back to liberal values from its ultra nationalist phase.
Kashmir Issue. American support for India and its engagement in the region is the long-term objective of the US foreign policy for countering China, but it will not support or remain silent on the brutalities of India in Kashmir. During the Trump era, the US remained silent on India's discriminatory and fascist actions in Kashmir, even though president offered to mediate the between India and Pakistan over the issue. The politics of Joe Biden is far different from that of Trump, and his liberal democratic beliefs will never support the ultra-nationalist and fascist approach of Modi in Kashmir. Joe Biden has showed his concern for India's extremist actions in Kashmir in the past, so Pakistan, and especially the people of Kashmir, will be eyeing the new shift in power in the US.
The writer is doing his master's in international relations. He resides in Islamabad and has a wide experience of writing for various national and international newspapers.