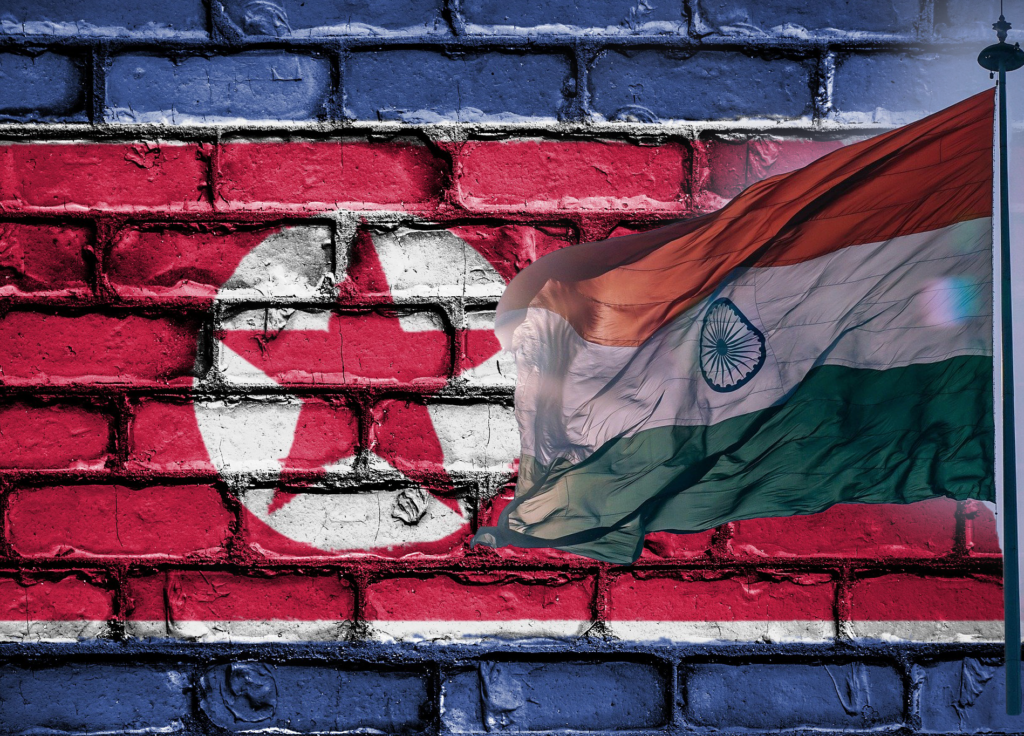 "The civil nuclear cooperation agreement between the two countries has not turned the relationship into a partnership, as envisioned. But it has undermined US leadership credibility in trying to strengthen the global nonproliferation regime."
For over three decades now, a major component of global disarmament and non-proliferation efforts by the United States, in fact the United Nations, is to restrict North Korea from getting Weapons of Mass Destruction (WMDs). However, the decision makers of both, the contemporary and previous US Administrations and the United Nations Security Council (UNSC) have not been able to cap the hole, which is the main cause of today's weakened global regime of non-proliferation and still, the North Korean nuclear issue stands. This hole is basically India, which has maintained its covert trade and training engagement with North Korea.
For instance, over the decades, North Korean nuclear talks have not been successful; North Korea has claimed to have conducted a few nuclear weapons tests and is further looking to acquire accurate long range missile technology to threaten the United States, South Korea and any other country that is not like minded. In turn, the US has imposed strict economic and political sanctions on North Korea, pressurizing it to give up its nuclear ambitions. Meanwhile, UNSC has also imposed severe embargos on North Korea through its resolutions, among which a notable one is the UNSCR 1874 (2009).
However, India is among the very few countries that has maintained close and ambiguous ties with North Korea at individual, organizational and state level, for example, through its trade of goods including prohibited nuclear items, technology, and training of missiles development. Ruling ideologies of both countries are extremist in nature, in fact India's is the worst. North Korea has been ruled by the hard line dictatorship of Kimilsungism-Kimjongilism ideology (Kim dynasty) and India has been ruled by radicalized-cum-hardliner Hindu terrorist ideology of Rashtriya Swayamsevak Sangh (RSS), whose political wing is the current ruling Bharatiya Janata Party (BJP). Besides, India is the second biggest trade partner of North Korea. According to data obtained in 2017 by the Observatory of Economic Complexity, India makes up $97.8 million of North Korea's exports and $108 million of its imports.
India and North Korea both have acquired nuclear weapons and missiles technology through illicit means to exploit their neighbours. India has border disputes with all of its neighbours, none are happy, in fact internally it has forcefully suppressed the voices of Kashmir's freedom movement, Sikh freedom movement and over 60 communities that do not want to enact with India. Likewise, North Korea treats its neighbours and locals similarly. India has transferred scientific knowledge, training, and technology to North Korea, which could be used in making and delivering the WMDs. Al-Jazeera published a detailed report on how Indian state-owned space research organizations are training, facilitating, and equipping North Korean scientists, through which they can make missiles to take high-yield payloads to longer distances.
Space research and development is the domain in which the US and other Western countries have helped India for peaceful purposes, but like nuclear research it ended up in India's intercontinental missiles development and A-SAT programs. Now India will transfer both these technologies to North Koreans, and it will become another headache for the US and UN. A recently published report by Centre For Advanced Defence Studies (C4ADS) reveals that India has illicit connections with 222 companies around the world with regards to nuclear proliferation. India has exploited the US 2008 nuclear waiver to covertly trade nuclear items in order to feed its fastest growing nuclear weapons program.
Another report no. S/2020/151 given by UN's Panel of Experts regarding progress on Resolution 1874 last month, reveals that India imported prohibited goods such as iron and steel, zinc, electrical machinery and equipment, nuclear reactors, boilers, machinery and appliances from 2018 to 2019. It is clear why India sent its Junior Foreign Minister VK Singh to North Korea in 2018. All of these items are used in the development of WMDs. India is seriously involved in nuclear weapons and missiles proliferation, and UN's experts have been reporting Indian violation of UN resolutions for a decade in their previous consecutive reports. It is a slap on UNSC's face by India, the very organization it wants to become a permanent member of.
The US must realize the consequences of giving carrots to India, because on one hand, India is asking for more and more political and strategic exceptions in the name of someday countering China, which is a distant dream and farce notion (I will elaborate this point further in my next analysis); and on the other hand, India is actually stabbing US in the back, and it is the main cause of the creation of this huge global proliferation challenge. India has strong ties with all the states that US considers to be its adversaries. Eventually, India will support the political push for isolating US in international politics in the name of multilateralism. The US and UNSC must impose strict economic and strategic sanctions on Indian activities to secure strategic stability and cap the Indian nuclear weapons program, as it has already jeopardized South Asian strategic stability.