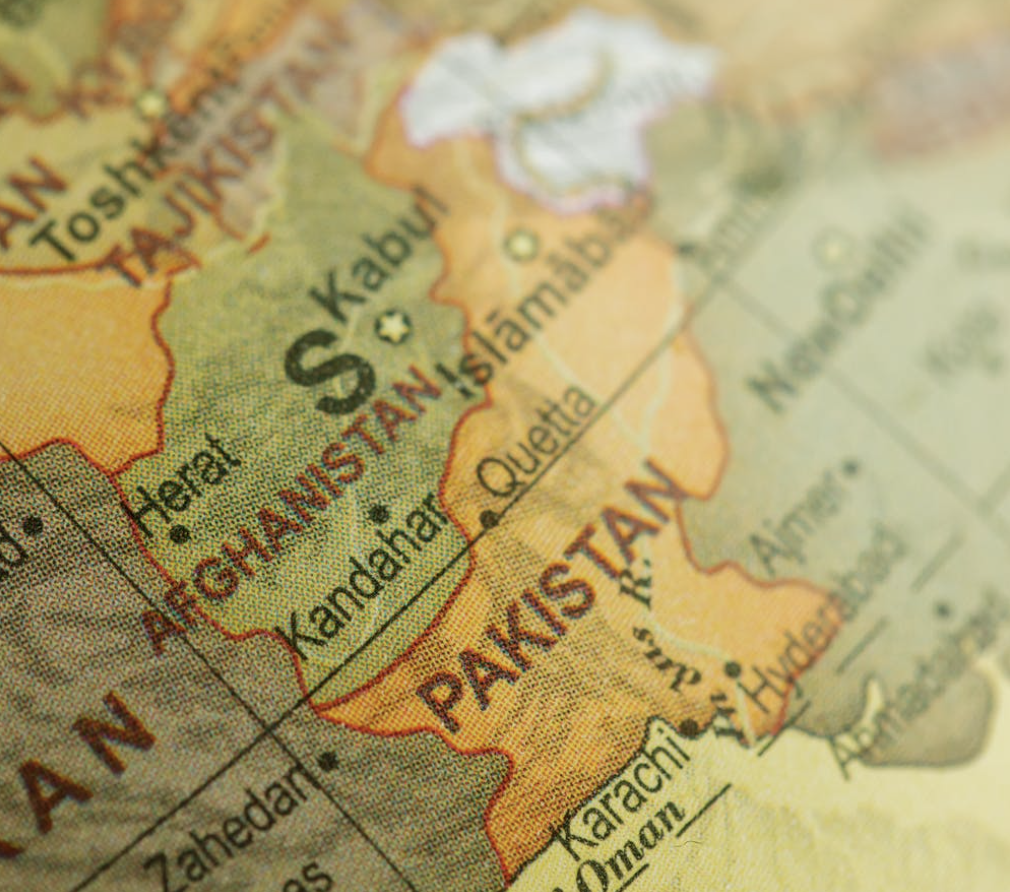 Security in the 21st century has evolving dimensions and challenges. With changing geopolitical dynamics, an up-to-date and flawless policy should be devised to cater to the needs of the state and its populace against external and internal threats. Pakistan has, for the first time, issued a National Security Policy earlier this year. Interestingly, for the first time, it moves away from the traditional – military – notion of security to a more encompassing and much needed non-traditional realm, though it is desirable to strike a balance by between the traditional and the non-traditional security imperatives
The Prime Minister and his team devised Pakistan's National Security Policy (NSP) 2022-2026 with economics and citizen well-being as its cornerstones; an abridged version of the policy has been released for public consumption. Previously, the policies existed only on paper; however, this time the state's primary focus has shifted to citizens and their protection as a top priority in order to boost and achieve economic security. Citizens, especially the youth, that have the potential to alter the fate of the economy altogether, must be ensured a safe and secure environment.
In another first, in Section VIII on 'Human Security' in the publicly accessible document, gender security has found a place in state policy. With women comprising half of the population, no policy can become successful unless it adopts a gendered lens to achieve peace and security. This is important as in the Global Gender Gap Report 2021 issued by World Economic Forum (WEF), Pakistan ranked 153 out of 156 countries in the gender parity index; the report shows that Pakistan has not improved significantly as compared to its neighbours, Bangladesh and India which rank 65th and 112th in the index.
In Section IV, 'Securing our Future', the economy remains a core theme, advocating a major shift from a geostrategic approach to one centred on geo-economics. The NSP envisions economic security and sovereignty being achieved through sustainable growth, financial solvency, and inclusive development. The role of economic security as its foremost priority, along with the human security.
In Section II entitled 'National Security Framework', the internal and external challenges to the sovereignty of Pakistan are widely addressed and a road map of policies to tackle these issues is laid out. These would address, for instance, issues resulting from Indian activity such as fomenting unrest in Balochistan and running a disinformation campaign through DisInfoLab, etc.; and extremist activities which, though having declined, continue to be orchestrated in the country. Climate change and ecological security, which pose a wide array of challenges to society are also addressed. The country has suffered far more than expected as a result of the climate change phenomenon; due to climate change, 100 deaths were reported in 2020 alone due to excessive rainfall in Karachi.
Military modernization for land, air, sea, cyber and outer space, are a focus of the policy and this is widely stipulated in the NSP to counter the Hindutva ideology that is more prone to violence than peace. With changing dynamics in the region, it is imperative that evil designs be reciprocated in the same fashion. Furthermore, the disruptive technological designs that India is pursuing are a major challenge for Pakistan. The cyber domain is widely used to spread fake news against Pakistan, and the NSP clearly highlights the role of cyber security to ensure its security and hinder surveillance from any direction.
The NSP is an important breakthrough, though there is room for improvement. Pakistan's policy consideration to focus more on non-traditional aspects is accommodative and timely. However, it will be difficult to understand the impact of the postulated policies until they are implemented.
That being said, the changing trend in Pakistan's NSP is well balanced and pinpoints the required actions to be put forth keeping in view the current trends. The NSP also focuses on disseminating up-to-date knowledge to citizens in order to remain in line with international standards of innovation and creativity. Prepared over a lengthy period of time, the NSP is a ray of hope for the future endeavors of Pakistan as a country. Since no policy bears fruit in the rudimentary stages, the same goes for the NSP. This bold step for keeping the economy upfront will definitely take the country a long way forward.