Print PDF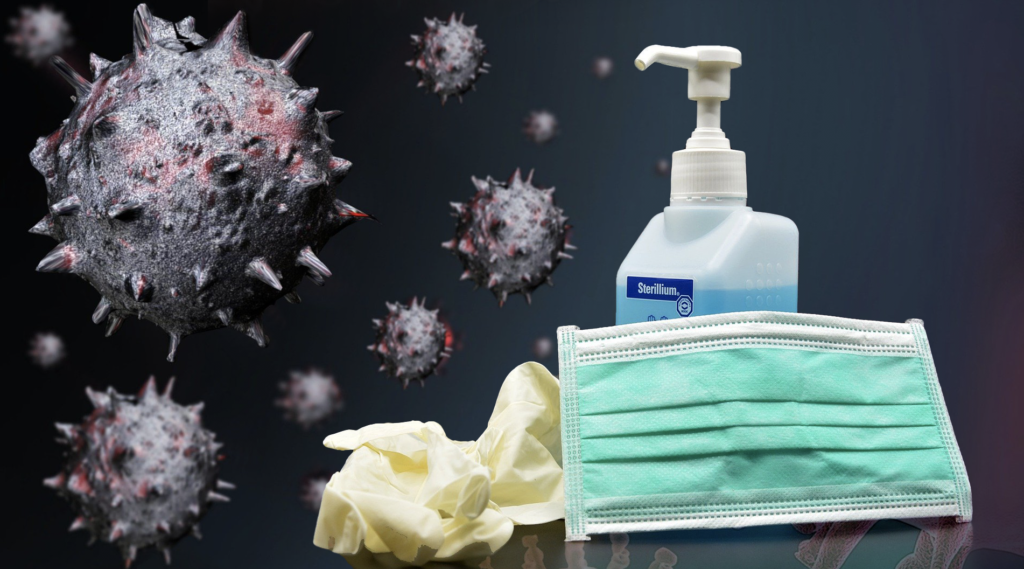 The novel coronavirus outbreak is believed to have started in December 2019, and was declared a pandemic (COVID-19) in the first week of March 2020. Locking down more than 200 countries and affecting everyday life globally, it created a tremendous challenge in every field of medical science.
The COVID-19 pandemic created a huge demand for sterilized protective garments, large amounts of bedspreads, and other medical equipment. These medical supplies are needed in large quantities and sterilized form at the same time, removing microorganisms, bacteria, molds, and viruses to ensure the wearer and the patient's safety. To attain a high quality of safety standards in health-care services, all developed countries emphasize the need for medical supplies to be sterilized, through different techniques such as ethylene trioxide (ETO) and ionizing radiation.
Irradiation is routinely used to sterilize single-use medical products. The IAEA helped many member states during this outbreak by providing RT-PCR machines for fast and accurate detection of COVID-19 patients. It also organized a webinar on 21st May, 2020, for the member states on the challenges and opportunities of using radiation technology to improve the medical supplies required.
Since the 1950s, radiation processing, mainly using a cobalt-60 source to deliver gamma radiation, has remained the most vital technology to eliminate microorganisms, fungi, and spores from medical equipment, as the demand for healthcare and sterile products has grown. Irradiation technology is used to sterilize almost half of the global supply of single-use medical products. Currently, almost 50% of healthcare products, such as gloves, syringes, and single-use medical products and devices, are sterilized using gamma rays, electron-beams, or X-rays prior to use.
In this technology, Cobalt-60 is used as a gamma irradiation source to provide radiation up to a maximum dose of 2.5 Mrads on which no microorganism can survive; the dose can be reduced and adjusted accordingly if you can calculate the bioburden (microorganism load) on the products. The irradiation technology is a well established procedure; extensive research on this method was conducted for over 30 years, from 1950 to 1980, and regulations are approved by IAEA on this available extensive technical data.
At present, many industrial radiation facilities are working worldwide, on handling products of different dimensions and densities, requiring different irradiation doses. Pakistan also established one such commercial irradiation facility in the 1980s, in Lahore by the name of Pakistan Radiation Services (PARAS) for single-use medical products.
The outbreak of the COVID-19 pandemic suddenly created a huge demand for personal protective clothing and sheets and different types of masks. This also demanded that these items be sterilized effectively and efficiently. The usual method, for sterilization of medical products is by using Ethylene trioxide (ETO), but it takes 7-14 days to complete the procedure, whereas, irradiation can reduce this time to only one day.
The IAEA webinar held in May 2020, recommended that it might be useful to employ gamma irradiation technology to increase the available supplies of PPE and N-95 masks. The important thing was to achieve sterilization of N-95 masks by radiation, which cannot be sterilized with steam or heat sterilizers and ethylene oxide. Due to tremendous pressure of making a large number of medical supplies available, many countries requested the IAEA to look into the method of radiation sterilization. The IAEA gathered the information from five institutes located in France, Israel, Poland, South Korea, and the US, which used ionizing radiation, gamma or electron beam to sterilize PPE, masks N-95, and FFP2. The findings were interesting and provided to the Member States; they showed that a dose of up to 24 KGy was needed to kill the virus. It was noticed that the masks N-95 and FFP2 capacity were compromised as the gamma radiation degraded their filtering capacity. Therefore, the IAEA suggested that only PPE and bedspreads were to be sterilized using Gamma radiation.
Simultaneously, the IAEA recommended the establishment of a separate irradiation facility, dedicated to COVID-19 infected materials only. The COVID-19 infected material should not be sterilized on existing operational industrial irradiation facilities as it presents many risks. Therefore, it is suggested that new industrial gamma irradiation facilities of 100,000 Ci each at Karachi, Lahore, and Peshawar, dedicated to sterilizing only COVID-19 infected material, should be established. This will help now, as well as in any epidemic or pandemic crisis in the future.