Print PDF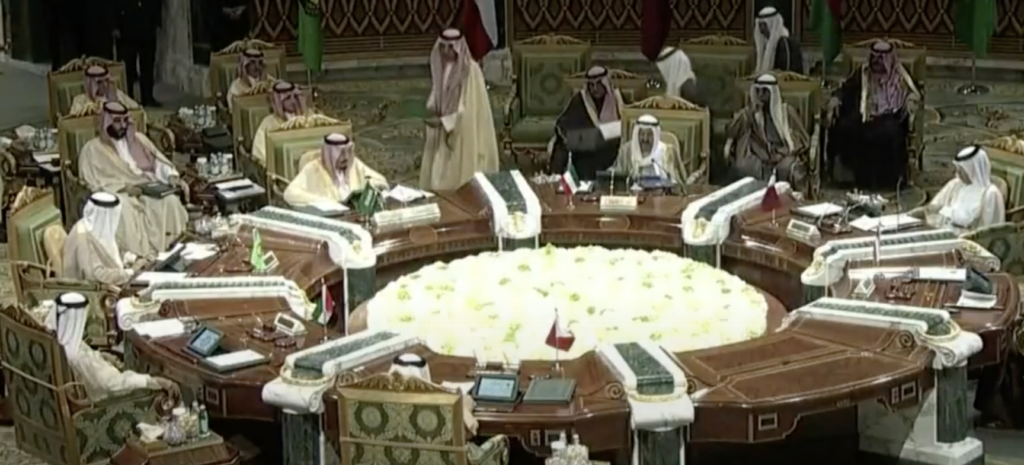 A recent development with the UAE opening up its diplomatic doors to Israel has sparked a controversial debate around the Muslim world, especially in Pakistan. Will the only nuclear power in the Muslim world jump on the bandwagon and start dialogues with Israel in the hope to achieve an effective solution to the Palestinian issue?
Pakistan's foreign policy stand on Israel is a result of its ambition of establishing a Muslim brotherhood in the world. During its creation, the Arab-Israel conflict was burning, and Pakistan was looking for support from the Muslim world against India in reference to Kashmir. Pakistan was under impression that its support for Palestine's issue against Israel will be reciprocated by Arab supporting the Kashmir issue against India. However, this never happened because, for the Arab world, it was not a Muslim-Jewish conflict but an Arab-Israel conflict and likewise, for them, Kashmir was a Pakistan-India conflict, not a Muslim-Hindu conflict. The difference in views towards the Arab-Israel conflict led to the Arab world eventually opening up to Israel after the 1967 Six-Day War and 1973 Yom Kippur. In contrast, the foreign policy approach of Pakistan was characterized by feelings of Muslim brotherhood by refusing to recognize Israel.
Moreover, the foreign policy behavior of Pakistan towards Israel is a result of various domestic factors such as strong religious sentiments of its citizens towards the Palestinian issue. This issue is developed along the religious lines as a Muslim vs Jewish issue rather than a human rights issue. For instance, when Imran Khan started his political career in 1995, he was called as 'Jewish agent' by the opposition as at that time he was married to Jemima Goldsmith who belonged from a German-Jewish ancestry.
Another striking factor could be that Pakistan created a monster out of Israel in an attempt to generate national unity which was lacking greatly due to the ethnic divide in the country. The Palestinian issue can be viewed as a uniting factor for Muslims in the country irrespective of their culture, which was and still is a necessity for Pakistan. Hence, the Israel conflict has evolved around the religious and nationalist lines which means that any discussion on revisiting the Israel policy will be dealt with harsh opposition.
It is a widely held opinion that Pakistan's policy towards Israel is based on morality, keeping in mind the gross human rights violations carried out by Israeli forces against Palestinian people. The illegal occupation of Palestinian territory and the oppression of innocent civilians have invited a strong reaction from the people of Pakistan and its government. However, in international relations, the principle of morality does not exist. Every state is motivated by its self-interest. For instance, if Pakistan wishes to pursue the principle of morality, it must sever ties with Britain as well who is responsible for the Palestine-Israel conflict in the first place.
Many states even in the Muslim world have chosen to ignore the atrocities towards Palestinian people because of realpolitik. Rather they adopted a more welcoming approach towards Israel. Egypt signed the Camp David Accords in 1979 in return for the Sinai, likewise, Jordan signed its agreement with Israel in 1994 at the height of the Oslo Peace Process. Oman relations with Israel improved in 2018, when Israeli Prime Minister Benjamin Netanyahu and his wife, Sara, visited Muscat and met with Sultan Qaboos.
The recent historic agreement between UAE and Israel, called Abraham Accord, which makes UAE the third Arab state to recognize Israel, stated that Israel will suspend the annexation of West Bank. One of the significant reasons is that both view Iran as a potential security threat. However, the government of emirates used the words "immediately stops" the annexation of the West Bank whereas the Israeli officials used the word "suspend". This shows the different political agendas put forward by their respective governments. Moreover, Israeli Prime Minister Benjamin Netanyahu said that he has not abandoned plans to annex large parts of the 'occupied' West Bank.
Bahrain is the next state that will normalize its relations with Israel. King Hamad invited Israeli officials to attend a regional security meeting in the country. Additionally, the Israeli and Bahraini foreign officials have met, and diplomatic ties are being formulated. Similarly, Sudan and Morocco will also seek to normalize their diplomatic relations with Israel.
Even though Turkey threatened to sever its ties with the UAE over Abraham Accord, it is important to note that Turkey was the first Muslim-majority state to recognize Israel and has enjoyed a strong strategic partnership with Israel. Recently, there have been rifts regarding conflicting interests in Syria. But when it comes to Pakistan, it has not supported this deal nor criticized it. It has taken a rather diplomatic approach and has stated that it has "far-reaching implications". Prime minister Imran Khan said,
"Whatever any country does, our position is very clear. And our position was made clear by [Pakistan's founder] Quaid-e-Azam Muhammad Ali Jinnah … in 1948: that we cannot ever accept Israel as long as Palestinians are not given their rights and there is no just settlement."
Therefore, Pakistan's discourse regarding Israel is motivated not only by religious or national factors but also reflects the wishes of its founding father which reflects emotional ties as well. There is a long way to go before Pakistan recognises or even introduces Israel in its foreign policy discourse. However, it is also true that foreign policy cannot be static and has to evolve with time, keeping in mind the national interest and global realities. If Pakistan has decided to stand up for the Palestinian cause at a time when there is a diplomatic shift in the region, it will require an equal shift in its approach. Since a 'look away' policy will not favor Pakistan or Palestine, therefore, Pakistan has to address how it can be party to a solution. Mere lip service will not change the conditions of the Palestinian people.