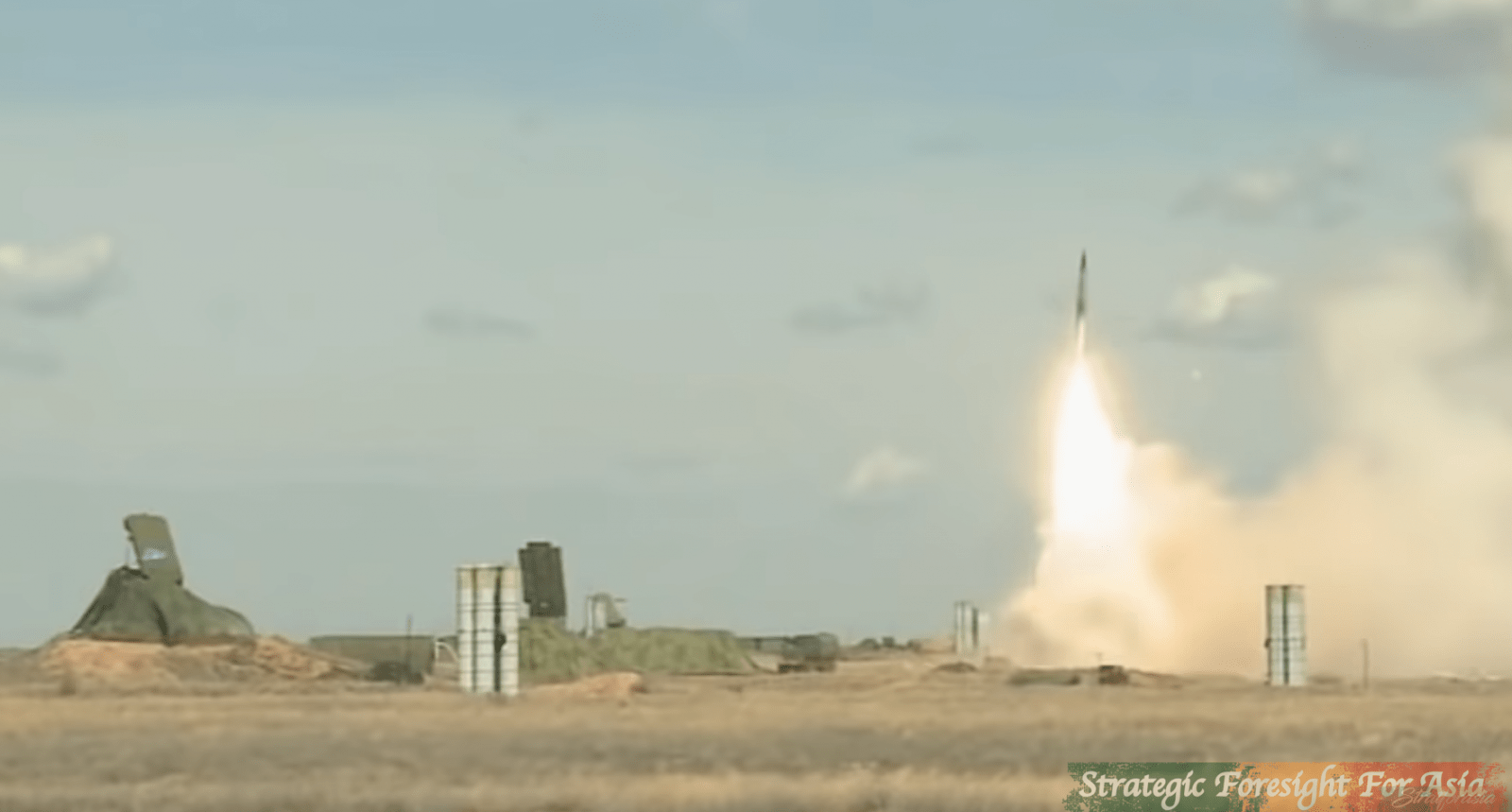 The United States has blocked sales of its F-35 aircraft to Turkey for latter's refusal to back down from its deal to buy S-400 missile defence system from Russia. This is not merely an issue of Turkish or American egos at play; instead, it has more to do with each state's independent threat perception. Turkey is not the only buyer of the Russian S-400; China and India are also buying the same system, but the responses in each case are different, driven mostly by political considerations and regional security alignments.
Responding to the U.S. offer of Patriot missiles, Turkey has stated that it needs both the U.S. (Patriot) and Russian (S-400) missile defence systems to address its security needs, and it wants to develop indigenous technologies to cater for varied defence needs and also for political considerations. The S-400 deal provides for eventual indigenization of the technology which was unlikely to be the case with the Western or U.S. provided technologies. Turkey will be able to reprogram the system's friend and foe identification in accordance with its peculiar needs. Turkey operates military hardware from not just the U.S., but also from Russia and China besides other European suppliers. One of the purposes of reprogramming the system's identification is to be able to defend not just from threats like Syria or Iraq but also from NATO member states like Greece since NATO or U.S. supplied defence system does not recognize Greece as an adversary.
Diversification also allows Turkey to follow a more independent foreign policy by indicating to the NATO and the U.S. that it has multiple options available when it comes to the procurement of military hardware. In South Asia, India is following a similar approach, while Pakistan has suffered because of its over-reliance on a single supplier for several decades but is now diversifying it by purchasing more military hardware from China and possibly Russia.
The United States sanctioned China last year as it proceeded to buy Russian fighter jets and S-400 missile defence system. The sanctions came under the 'Countering America's Adversaries Through Sanctions Act' (CAATSA), which was primarily to punish Russia for its aggression against Ukraine and involvement in the Syrian civil war. Such a move does not come as a surprise given the ever-increasing competition between the United States and China. Chinese beefed up defence system would be used to degrade or neutralize other offensive systems, including those of the United States; therefore, the American reaction is more obvious.
In the case of Turkey and India, there are striking similarities in their approach for procurement of the S-400 system, but a very different response from the U.S. India agreed to purchase five S-400 squadrons, and the sanctions have been pended till at least 2020 when the first batch would be supplied. Many analysts are of the view that India is unlikely to be penalized by CAATSA sanctions given the increasing consensus within the U.S. Administration that their strategic partnership should not be jeopardized even if India is diversifying its military purchases.
India and Turkey are amongst the eight countries allowed to import oil from Iran, till the end of May 2019. Washington has indicated that it does not intend to renew it, but it is quite likely that India might get an extension, while Turkey won't be allowed to continue purchasing oil from Iran. Unlike Turkey, India's current military hardware is generally of Russian origin or indigenous. This, however, is changing with the influx of American, Israeli, and European military hardware in the form of MH-60R multi-mission helicopters, Apache attack helicopters, Predator Drones, Heron drones, Rafale, Typhoon, etc. India will also face similar issues with the integration of all these technologies bought from different sources as Turkey or many other countries do.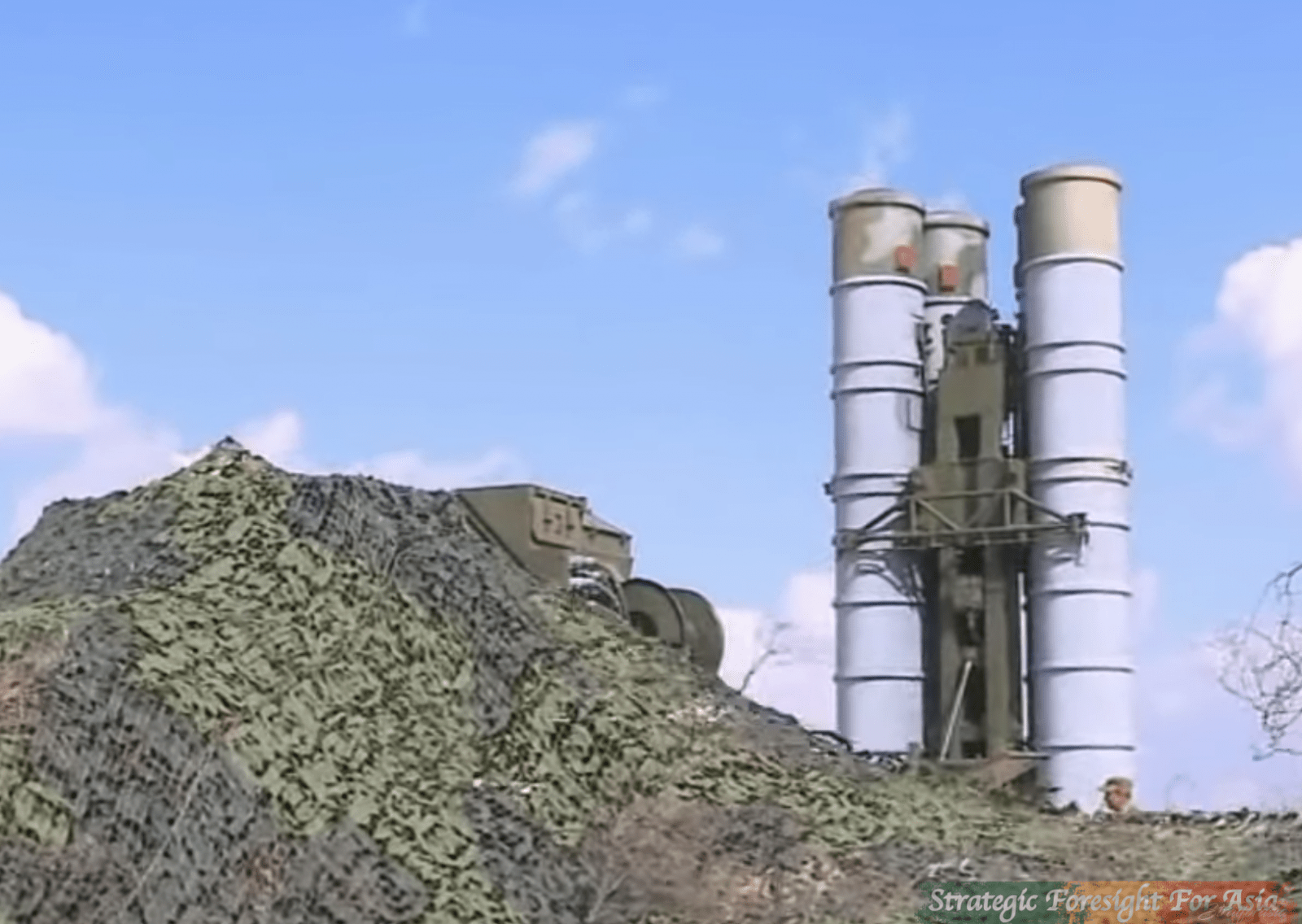 In the Turkish case, there is also a concern that if the U.S. supplied F-35s would fly in the range of S-400s powerful radars, Russia would be able to collect and exploit data about America and NATO's future front line fighters. But these considerations are not seen as a hurdle when it comes to India that is purchasing military hardware from around the world, including Russia. The U.S. may, however, influence India's deployment decisions as it may force the latter to keep the Eastern or Northern borders clear of Russian S-400 radars where most of the China-centric military joint exercises are conducted by the Indian and the U.S military.
The U.S. India strategic partnership has advanced to a level that certain parts of  F-16 fighter jets will now be made in India. India now conducts more exercises and personnel exchanges with the United States than any other country, as more than 50 formal events are taking place annually. The Indian government had earlier tried to seek cooperation in the missile defence area, but the Obama Administration was not inclined. This seems to have changed with the Trump Administration that is trying to steer India away from the Russian S-400 system by offering a U.S. air defence system.
It is increasingly becoming problematic for the United States to treat its NATO ally (Turkey) and a non-NATO strategic partner (India) differently. The United States has already blocked the sale of F-35 to Turkey, which also wants to simultaneously procure and deploy the U.S. based (Patriot) and Russian (S-400) missile defence systems, and Turkey might come under CAATSA related sanctions when it would receive the Russian S-400 system. On the other hand, towards India, the U.S. has maintained that it would be able to outskirt the sanctions regime.
Some analysts believe that under the 2019 National Defence Authorization Act (NDAA), the U.S. President can waive of sanctions under CAATSA, but many experts are of the view that NDAA only allows the President to waive transfers below 15 million USD worth. And since the S-400 related defence purchases are much more than the President's authority, it is highly unlikely that the U.S. would be able to offer India another pass from its sanction's regime.
The U.S. may be able to justify sanctions against China that is increasingly seen as a major adversary, but creating exemptions for India while punishing Turkey which is a NATO ally, may lead to fissures amongst other U.S. allies and partners. This policy of alienating its allies for ambiguous strategic gains could lead to security re-alignments. In the end, the U.S. that is propping a newly found strategic partner (India) to counter a potential Chinese threat may, in fact, end up losing its old security partners and traditional influence in Europe.
Sameer Ali Khan is a Visiting Fellow at Atlantic Council, Washington DC. The views expressed here are his own and do not necessarily reflect the policy of his organization in any way.
Related Topics
India as a Space Super Power: A Threat to South Asian Strategic Stability