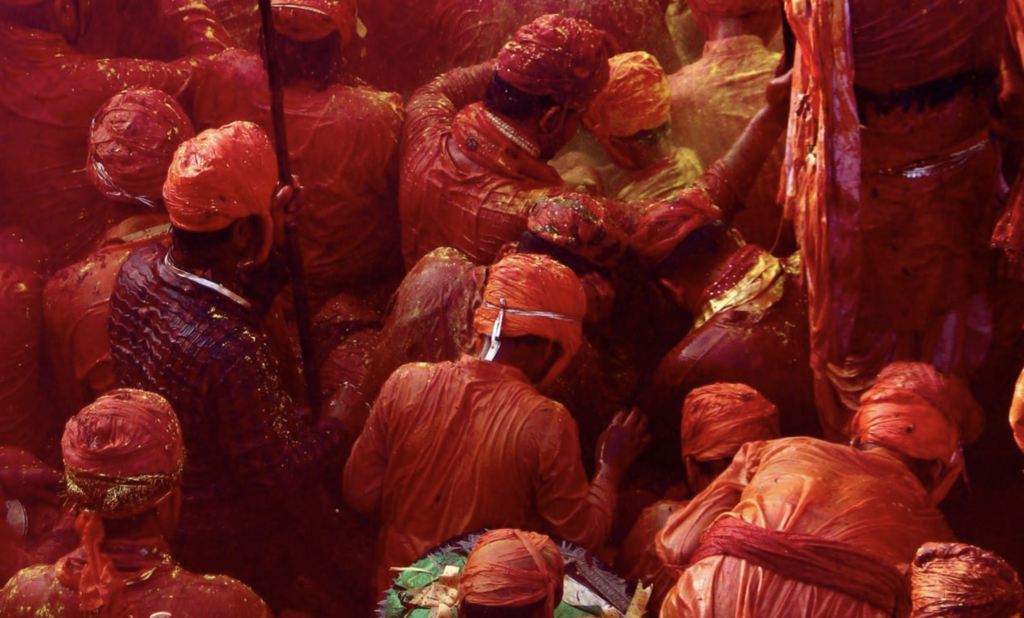 "To the left, to the right, step it up it's all right"
(Step it Up is a 1992 single by British group Stereo MC's)
For faith communities worldwide, the pandemic has brought to the fore the dangerous currents of Far Right (FR) and Far Left (FL) extremism.
From the UK, I watched images of the pandemic's impact and reflected on how 2020 has been unprecedented in so many ways, for so many people. Any astute observer would have been farfetched to predict the disruption that we have witnessed at a multi-faceted level to our lives, health, travel, work, and well-being due to the outbreak of novel coronavirus COVID-19.
COVID-19 and its lasting impact has triggered many to question their own human mortality with transcendental compulsory shifts to our daily lives.
Many will be familiar with the term and the threat inherent in Far Right Extremism (FRE), sometimes phrased as Alt-Right Extremists – few more than the people of Christchurch, New Zealand in March 2019 when two consecutive mass shootings occurred at mosques during Friday prayers at the hands of Australian Brenton Harrison Tarrant, who was inspired by xenophobic, white supremacy – the great replacement theory,leading to 51 people losing their lives.
In the U.S., Donald Trump's election to power as President in 2017 was based on FRE narratives that galvanised his base, orchestrated by his chief strategist at the time and now former executive chairman of Breitbart News, Steve Bannon.
This momentum was further typified by the signing of an executive order banning people from six Muslim-majority countries from entering the U.S. and slamming the door on refugees once Trump assumed office – a move which has recently been challenged in Congress with the introduction of a No Ban Act.
Such an Act would prohibit any future President from using religious discrimination as a basis for restricting immigration but requires approval from the Senate – where it will be blocked, unless there is a change in the presidency after the November 2020 U.S. elections; Joe Biden having promised to repeal the Muslim ban were he to assume office.
Trump did not fail to use theo-political optics to provide momentum for his campaign in an election year by holding a Bible in front of a Church, while a string of chemicals were still in the air as troops fired tear gas to disperse mass Black Lives Matter (BLM) demonstrations protesting the killing of George Floyd Jr at the hands of a white police officer, Derek Chauvin, who knelt on Floyd's neck for nearly eight minutes.
At the Church of Presidents, "Trump stood for pictures, awkwardly balancing a Bible in his right hand. When a reporter asked if was "his Bible," Trump exclaimed it was "a Bible" and went on to state, "We have a great country. That's my thoughts. Greatest country in the world. We will make it greater. We will make it even greater. It won't take long. It's not going to take long. You see what's going on. You see it coming back."
The Rev. Mariann Budde, the Episcopal Bishop of the Diocese of Washington, D.C., objected to Trump's photo-op stating, "the Bible teaches us to love God and our neighbour; that all people are beloved children of God; that we are to do justice and love kindness," Budde wrote on Twitter.
The President "used a Bible and a Church of my diocese as a backdrop for a message antithetical to the teachings of Jesus," Budde wrote, and "to do so he sanctioned the use of tear gas by police officers in riot gear to clear the Church yard."
The FR and FL diplomatic tune played out further when on 15th May 2020, the American government announced an escalation in its campaign against Huawei, a Chinese company which is the largest provider of telecoms equipment in the world.
In May 2019, citing alleged violations of sanctions against Iran (charges Huawei denies) the U.S. used powers designed to stop the transfer of military technology to bar the company from receiving American components vital to the systems it sells.
Understanding the loopholes, suppliers could keep on selling Huawei many components as long as they were made in facilities outside America.
The U.S. will seek to target the supply chain and from September 2020 it will be seeking to stop companies around the world from using software or hardware that originally comes from America to manufacture components based on Huawei's designs. The Trump administration has also accused TikTok and others of providing data to the Chinese government, which Beijing and TikTok deny and has intimated that the U.S. government should get a cut from the sale of TikTok's U.S. unit if an American firm buys it.
The special relationship that the U.S. has with its 'all weather ally' the U.K., was vividly observable when on July 14th 2020, the British government said it would ban mobile network operators in Britain from buying Huawei equipment from their 5G networks, and told them to remove equipment already installed by 2027.
FRE and anti-Muslim bigotry in the UK has been more manifest and vocal via parties such as UKIP and neo-Nazi organisations such as National Action, proscribed as a terrorist organisation in 2016; Britain First and the English Defence League (EDL) spearheaded by Tommy Robinson and Alan Ayling and political commentators such as Katie Hopkins who was permanently suspended on Twitter in June 2020 for violation of their 'hateful conduct policy'.
A recent report produced by Hope Not Hate and published in the Independent, revealed that the online hosting site BitChute was "platforming hate and terror in the UK;" accommodating FR, neo Nazi, racism, violence, hate preacher videos and material on what is often described as "alternative social media" with strong ties to the "dark web."
In Europe, we have also seen the FR narrative being advocated by Hungarian Prime Minister Victor Orban through national conservatism, anti-immigration policies and advocating of the great replacement theory that fuelled the protagonist who committed the Christchurch attack.
The post Brexit deconstruction and divorce from the EU that the UK is going through could further fuel the insular far right playbook in the years ahead.
FRE observance and brutality is overtly visible in the way the Communist Party in China has been repressing the Uyghurs in the Xinjiang region where more than a million Muslims have been arbitrarily detained in what the Chinese government describes as "re-education camps".
International organisations such as Human Rights Watch have highlighted that what is taking place is mass arbitrary detention, torture, forced political indoctrination and mass surveillance of Xinjiang's Muslims.
While there has been a relative silence in recent years of the brutalities that are unfolding against the Muslims in Xinjiang from nation states in close proximity to China (mainly due to vested economic and geo- strategic political ties), there has been a shift since the outbreak of COVID-19 of governments at the Centre Right or FR of the political spectrum in countries such as the UK and the U.S.
These governments have heightened diplomatic and economic pressure on China by condemning the heavy-handed repression by the Communist Party of China against the Muslims in Xinjiang province.
The same Centre Right or Far Right political parties that have become renowned for espousing unsavoury remarks and introducing discriminatory policies against Muslims in their native countries are now vocally against the human rights violations that are taking place against Muslims abroad in countries such as China, when it is politically, economically and diplomatically expedient to do so to foster their global strategic objectives.
There cannot be a selective barometer in the reprimand of human rights violations at the hands of state and non-state actors based on vested interests – it has to be applied universally by the civilised comity of nation states and international organisations across the political, racial and religious divide to ensure such atrocities and injustices are minimised and that justice and humanity is preserved.
In India, FRE ideology has been overtly apparent and manifest under Modi's BJP government and RSS affiliate base through the multitude of anti-Muslim policies that have been enacted since he regained power after the Indian elections in 2019.
As a reciprocation of the 'Howdy Modi' reception that was arranged for the visit of Modi to the U.S. in September 2019, a 'Namaste Trump' reception was laid down by the Modi government when Trump visited India in February 2020 showcasing the Far Right symbiotic optics in operation on a global stage.
Trump's visit to India took place during the worst riots in recent times in Delhi in what was described as a "pogrom" by reputable mainstream media outlets, where brutal violence was unleashed against Muslims by pseudo Hindu mobs adhering to the Hindutva ideology – most of the 53 people who died were Muslims.
The Delhi violence brought flashbacks of the violence that ensued in 2002, when Modi was the Chief Minister of Gujarat and there the authorities did nothing to stem the carnage that killed some 1,000 people, the majority of them Muslims; and also brought back memories of the revenge killings of at least 3,000 Sikhs in Delhi after the assassination of former Prime Minister Indira Gandhi by two of her Sikh bodyguards in 1984.
The outbreak of COVID-19 led to a new stigmatisation to come to the fore using the mantra of "corona Jihad" after the first week of lockdown in India in late March 2019.
Pseudo-Hindu nationalist groups blamed the spread of the virus in India not on its highly contagious nature but specifically on Indian Muslims who belong to Tablighi Jamaat (an Islamic reformist movement founded in 1927 whose followers travel around the world on propagation missions) and who held a central gathering at their HQ in Delhi in order to purposefully infect the rest of India – an outlandish claim.
Indian media and government were quick to apportion blame on this gathering being the epicentre from which new cases of COVID-19 materialised.
August 5th, 2020 signifies a year when the Government of India revoked the special status granted to Kashmir via Article 370 of the Indian Constitution to Jammu and Kashmir which gave Kashmiri's rights to property, employment, health care along with Article 35A which granted permanent resident status and imposed a curfew.
With the onset of COVID-19, the situation in Kashmir has worsened a year after the revocation of its special status – a year in which gruesome stories have come to light of infringement of basic human rights, the closures of schools, suspension of internet services, and unlawful detaining of politicians, activists and children along with thousands of additional Indian troops being deployed in the Muslim majority state.
Less coverage has been provided on the emergence of Far-Left Extremism (FLE) in recent times and its implications for faith communities, and societies at a social, geo-strategic and political level.
Yet the current state of the world demonstrates that both modes of extremist manifestations should not be ignored at our peril.
In the UK, the FL is a phrase that has recently been coined against the Labour Party under the leadership of former leader Jeremy Corbyn.
We are now beginning to see a pendulum shift towards the Centre Left under the new leader Sir Kier Starmer similar to the New Labour doctrine that made the party turn from a party of opposition to one of government under Tony Blair in the mid-90s.
While the "extremist" tag can be brandished quite loosely in the current populist social media age, the parties on the Centre Right of the political spectrum such as the Conservatives have been quick to highlight the anti-Semitic problems the Labour Party has had in its internal machinery in recent times.
Labour has been equally vocal with reference to issues of anti-Muslim hatred present within the Conservative Party whom they allege have done little to reprimand members at an official senior party level.
This brief whistle-stop coverage of the threats of FRE and FLE narratives from different corners around the world demonstrates that the outbreak of COVID-19 has further fuelled narratives of hate, discrimination and nationalism to the detriment of narratives of compassion and humanity which are also taking place but often get diluted in the matrix of the 24 hour global media age.
It is imperative that the civilised comity of nation states, NGOs, human rights organisations, supranational institutions like the United Nations, European Union along with normative trusted faith-based organisations and regional blocs counter the FRE and FLE narratives, racial and religious bigotry.
They can do this by becoming advocates and mouth pieces for the 'Middle Ground' in our national and global political, diplomatic, and socio-religious discourse.
It is only by "stepping it up" in this regard as the 1992 single by British Group Stereo MC's advocates at this critical juncture in our polity that the thought that "it's all right" can materialise into a practical reality.