Print PDF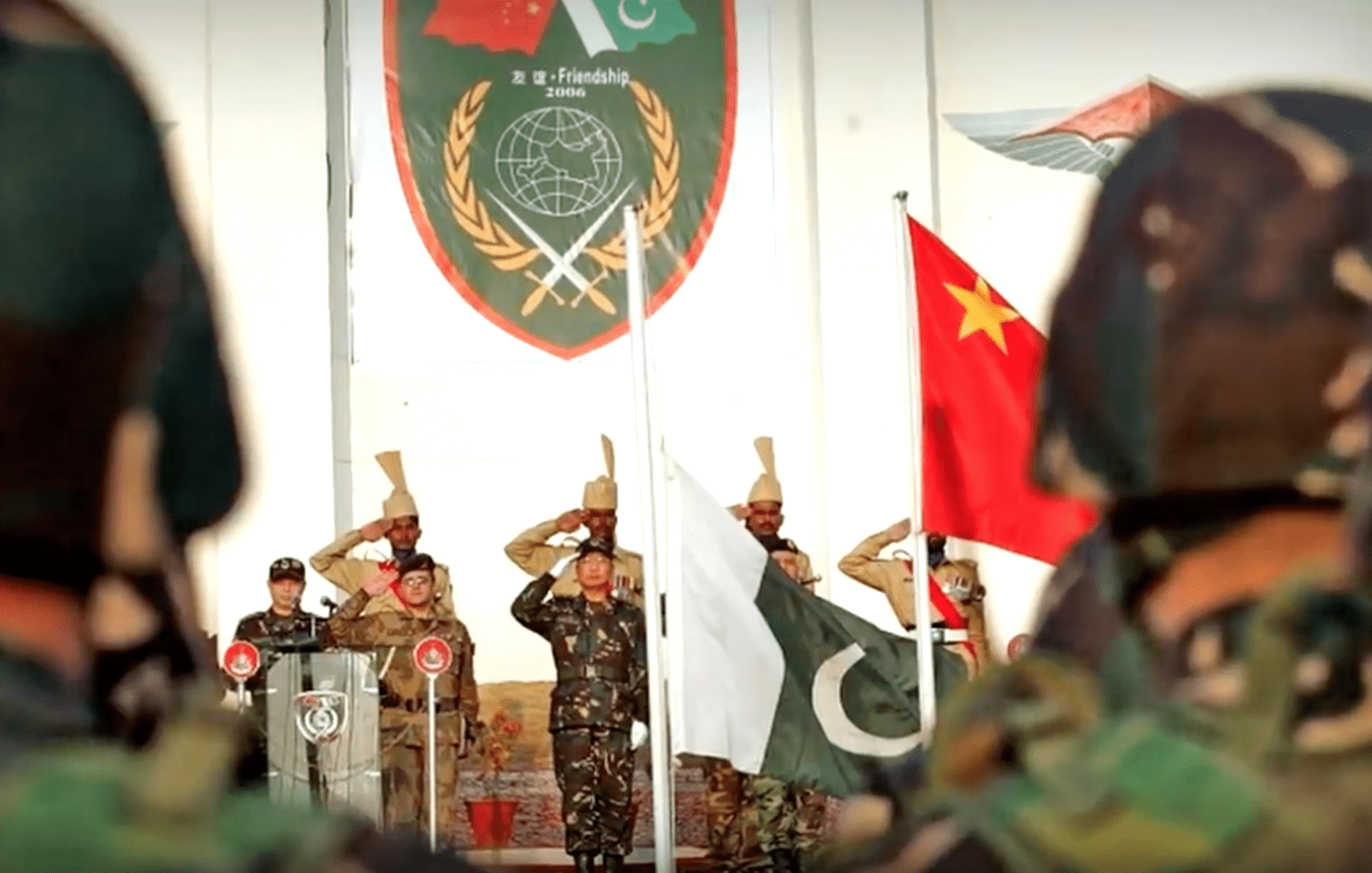 China Pakistan Economic Corridor (CPEC) is an ambitious project conceived and materialized by the leadership of Pakistan and China to transform their economic fortunes. The underlying rationale is instilling economic cooperation and trade connectivity between Pakistan and China along the contagious regions to achieve inclusive socio-economic development. This agreement was signed in Islamabad during the Pakistan visit of Chinese President Xi Jing Ping in 2015.
Initially, it entailed an investment of $46 billion US dollar in several development projects including development and revamping of rail-road infrastructure, power production units, and construction of Industrial Zones called as special economic zones (SEZ's) between the two countries. The Chinse investment came in the form of grants, soft loans and foreign direct investment (FDI) which was later increased to around $60 billion. Economic Corridor is an innovative model of regional development by acting as trade multiplier through the establishment of new rail-road links between Pakistan and China.  It will enhance the capacity of existing trade corridor route from Kashgar (China) to Gwadar (Pakistan).
The construction of six industrial zones on the route of CPEC in less industrialized regions of Pakistan along CPEC and connecting them with Gwadar port will increment the national economic power of Pakistan and create investment and industrial relocation opportunities for China. The geopolitical position of Pakistan as a pivot connecting Central Asia to South Asia and the Middle East while providing Europe with a pathway to Central Asia via the Middle East and Indian ocean adds value to the potential utility of this project if it is implemented successfully within the stipulated time frame. This aspect has added potential and value to the strategic dynamics of CPEC.
CPEC is an operational manifestation of Pakistan's inspiring long term economic development plan as reflected in vision 2025 and China's aspiring goals under ambitious Belt and Road (BRI) to transform their economic fortunes. The change in the national power of Pakistan and China will create an automatic response from India in the form of balancing act. India has already embarked on the project of developing Chahabahar Port and the economic corridor from Iran into Afghanistan for achieving transit access to Central Asia as an alternative to CPEC.
CPEC as economic development project can transmit its use and influence into strategic purposes for Pakistan and China with its regional and global implications. This point offers an interesting explanation of expanding the domain of Pakistan-China bilateral cooperation from security domain to joint economic development goals for the two countries. Therefore, in this emerging scenario of complex regional politics, it is essential to answer the question of how CPEC will reshape the strategic canvas and future regional development scenario of South Asia.
Pakistan and China have evolved their relations from the point of reciprocal bi-literalism to the domains of strategic and economic partnership. The 1963 border settlement agreement between two countries marks the beginning of strategic cooperation resulted owing to previous political and economic cooperation initiatives since the beginning of Sino-Pak relations in 1949 after the inception of communist China. The decade of the 1970s witnessed an era of Chinese support for Pakistan in military modernization and Pakistan's facilitation to China for internationalization of its relations with the outside world, especially with the US. The milestone between these relations was the realization of augmented trade volume between two countries from $ 1 billion US dollar in 1998 to $ 15 billion US dollar in 2015. CPEC is a cementing stone to this strategic partnership.
Historically, the very concept of a corridor has been a cause of development in different parts of the world. During the post-WWII period, the European Economic Community was formed in 1957 as economic cooperation and regional development initiate which culminated into the European Union (EU) in November 1993. Currently, the free movement of people, goods, services and capital are the pillars of EU. The idea to establish Exclusive Economic Zones (EEZ) comprising Cambodia, Laos, Vietnam and Myanmar under the Greater Mekong Sub-Region is another manifestation of successful development of economic corridor in Asia. Economic Cooperation Program is also akin to the concept of establishing an economic corridor for promoting trade and people to people interaction. A similar model of regional trade and connectivity is envisaged in CPEC.
CPEC will transform Pakistan's geographic location into an asset, but chances of its culmination into a regional economic interdependence model are bleak because of the prevailing political instability in Afghanistan and regional security situation gripped by the hostilities between Pakistan and India. This security interdependence and mistrust among regional states creates an environment of security-insecurity in South Asian countries which diminishes prospects of economic cooperation between regional states. This evolving regional scenario is a major challenge for the successful materialization of CPEC as a regional trade and economic connectivity corridor.
Therefore, Pakistan needs to take preemptive measures for creating required peace and stability for the successful completion of this project because an insecure and violent environment can create hurdles for implementation and completion of CPEC.  Thus, it is imperative to ensure the security of Chinese workers working on this project.  The most important factor is the competitive nature of South Asia, which demands resilient capacity and consistent will of the political leadership of China and Pakistan to complete this project. Pakistan has raised a special unit of Pakistan army for providing security along the CPEC because of the prevailing security conditions in the Baluchistan region.
Considering Gwadar as the central pillar of CPEC and Pakistan China maritime cooperation initiative, challenges to the security of trade routes in high seas due to Indo-China competition cannot be overlooked. This scenario demands a clearly articulated maritime strategy of Pakistan to ensure consistent and smooth sailing of ships to Gwadar and safety of maritime trade. In a nutshell, CPEC's completion depends upon the realization of the security environment of South Asia and the persistent will of China-Pakistan leadership. The geopolitical and geo-economic dividends of CPEC will enhance national power of Pakistan and China, which will alter the existing balance of Power in South Asia.
Politically, Pakistan and China need to create a regional framework for the inclusion of regional states in the project by creating attractive regional development interest on the basis of the mutual win-win formula for them. Achieving regional states consensus and participation in this project to evolve it into a regional organization for trade connectivity and economic development is an ambitious task but it can be materialized through creating a CPEC dialogue forum as an initial step for regional states participation for confidence building to achieve an inclusive decision-making model of regional development in Southern Asia.