Print PDF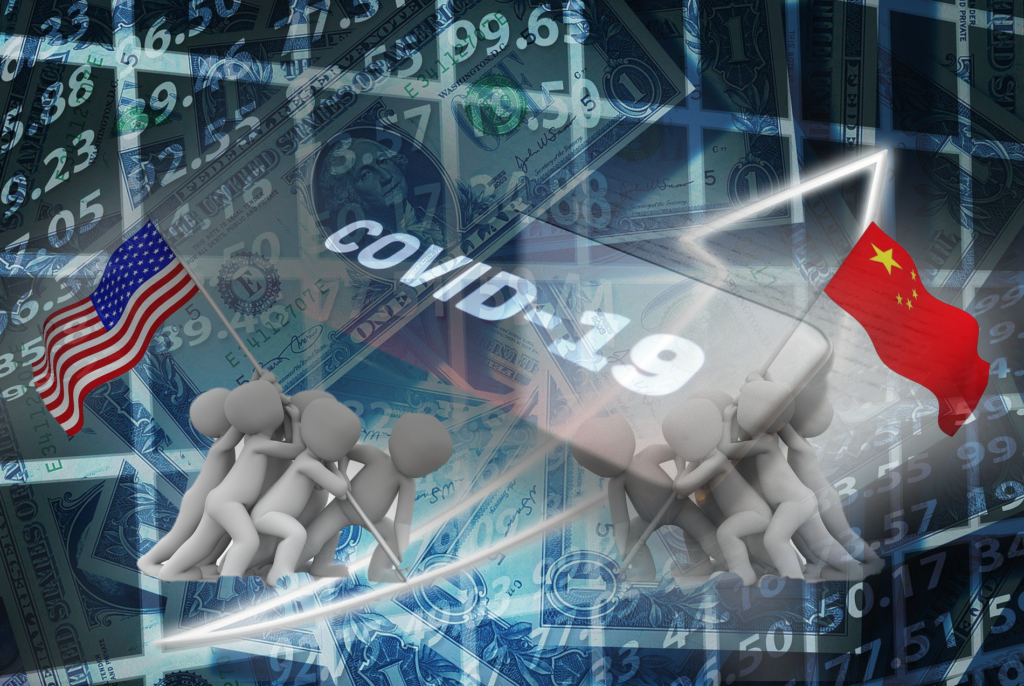 Sino-US clashes have been in play since the founding of People's Republic of China. Intricacies of their cultural and economic rivalry have been researched immensely in the past and present. The conflict continues during the COVID-19 pandemic, even as the international community is talking about unity and cooperation to control the virus.
Their diplomatic relations were not established until Nixon's era during the 1970s. China's consistent and unconditional support to socialist economies and their rise as an economic power has been a problem for the US. Washington's involvements in the Taiwan issue, its intrusion in the South China Sea, and violations of international agreements have displeased Beijing.
Despite their huge differences, their trade stood at around $700 billion prior to the COVID-19 pandemic. Primarily, this is because China and the US have no other potential market of their size for the thousands of goods they produce, everything from meat to musical instruments, footwear to telephones. Both needed a market of great magnitude.
In the present scenario the situation has worsened, particularly with the Trump in the Oval Office. He has been accusing China of unfair trading practices such as intellectual property theft and currency manipulation from the very first day. During the election campaign, as reported by BBC News on May 02, 2016, he promised Americans that he will "avenge Chinese rape of the US economy". Initially, it was considered an election stunt by the world. But he did what he promised, and around $360 billion Chinese goods were slapped with 30% tariffs from July 2018 onwards. As of now, US tariffs are applied exclusively to Chinese goods worth US$550 billion.
China gave a befitting response and imposed tariffs on US goods worth $110 billion at 25% in 2018; the worth of Chinese goods facing US tariffs has now increased to $185 billion. Yet, Washington did not learn its lesson and is still trying to destabilize Beijing's economy further by placing sanctions against Iran. China is the largest importer of the Iranian oil and – the Trump administration has already threatened China if Beijing continues to import it.
It is now widely believed that China has won the third world war – which is economic in nature. It has successfully detracted the economic performance of its competitors. China cannot afford a direct nuclear war with its most advanced and nuclear rivals. It would cost China a huge loss; it would be unwise to go into such a situation when it is nearing economic supremacy and reorienting the world order through huge investments in Belt and Road initiatives across the world.
All of Europe and the US have realized that their neo-liberal economic model is unfit and failed to protect the lives and money of their people. A new world order 'made in China' is going to appear after COVID-19. It will include only those countries that accept Chinese terms and conditions. China is going to apply it first in Asia, then everywhere else. The SCO member markets will cater to such a purpose. Member countries such as Russia, India and Pakistan have huge potential which China is not harvesting. It can be forecasted that Beijing will not need the European market for its goods as good opportunities exist at its doorstep. Especially after Brexit, now Grexit and the long-standing euro-zone crisis, the future of the European market is uncertain. Sino-Indian economic ties will also be improved post-COVID-19. US sanctions will no longer be respected by SCO states if China introduces its new order. This is most probable.