Print PDF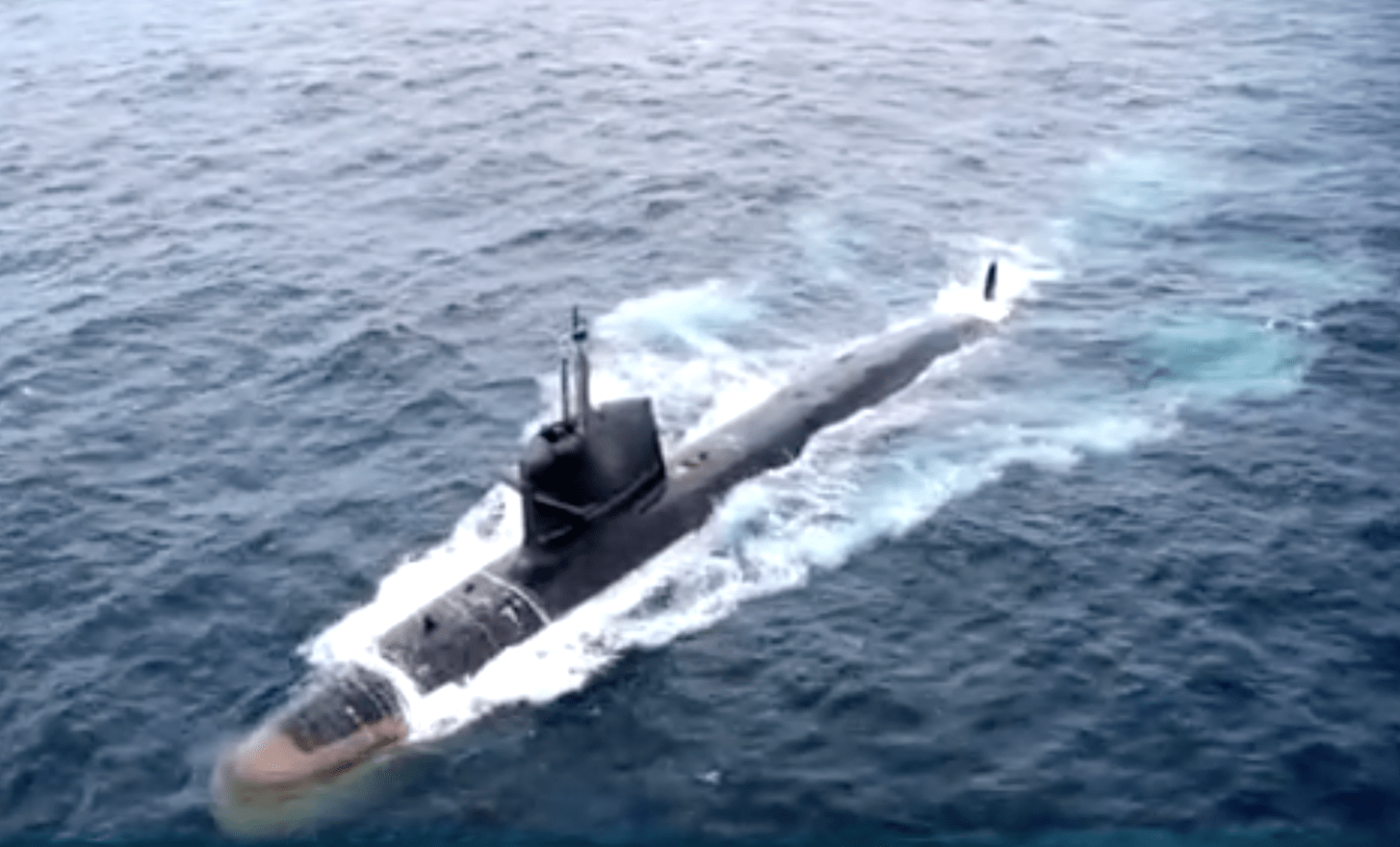 The Indian quest of possessing a nuclear triad has remained entrenched in its military doctrine. Beginning in the 1970s, the Indian nuclear submarine programme shortly gained momentum after the induction of Skat (Charlie-class) nuclear-powered attack submarine (SSN), between 1988 to 1991 from the former Soviet Union. The Charlie-class attack submarines were manufactured under Project 670. The programme again witnessed considerable upgrades when India ably leased an Akula-II class SSN for ten years in 2012. Recently, the country equipped its naval fleet with the first indigenously built nuclear powered ballistic missile submarine (SSBN), namely INS Arihant, changing the overall security dynamics of South Asia and the Indian Ocean. This article puts into analysis the Indian aspirations of dominating the security architecture of the region and how it is emphasizing naval modernization.
The induction of SSBN remained critical for India, owing to its global objectives of becoming a world power. Capable of robustly carrying-out missions like anti-submarine warfare (ASW), anti-surface warfare (ASuW) and intelligence, surveillance and reconnaissance (ISR), the Soviet-made fast attack SSNs allowed the Indian Navy to operate regionally with greater thrust and lethality. However, they did not cater to the requirements of an assured 'second strike capability'. China's introduction of the Maritime Silk Route changed the security dynamics, pressing the Indian navy to re-orient itself in the maritime domain and pursue an active strategy for competing with growing Chinese influence both economically and strategically.
The launch of long-range nuclear-capable missile equipped INS Arihant (codenamed K-4) in 2016 proved to be a stepping stone for India to maintain a positive balance of power. Thus, not only ensuring a 'second strike capability' but also completing the nuclear triad. The launch of INS Arihant also relates to the Chinese nuclear-powered attack submarine's voyage from China to the Indian Ocean – passing through Strait of Malacca towards Sri Lanka and moving to the Persian Gulf before touching its base in China – during December 2013 and February 2014. Afterwards, the Indian Navy adopted the same patterns for its nuclear-powered submarine and regular deployment of naval ships.
The Indian 2015 Maritime Security Strategy Document ranked deterrence as its first priority, placing war-fighting at the second. Yet, the objective of assuring a second strike capability did not stop the further escalating arms race in the maritime domain. Within a year, i.e. in 2017, INS Arighat was launched that was configured to carry 24 K-15 Sagarika missiles (SLBMs) having a range of around 700 – 750km. It also had compatibility with K-4 missiles as well and could house eight K-4 missiles alternatively.
The Indo – U.S. strategic collaboration terms the increased Chinese assertive behaviour detrimental for their respective national interests that align when it comes to this region. Based on these grounds, the American military assistance towards India is regarded vital for maintaining strategic clout. Moreover, the joint naval exercises conducted by the two countries in the preceding year were also focused on "anti-submarine operations."
If the sea-based nuclear component is analysed with a broad spectrum, the Indian Navy is also capable of using a ship-based ballistic missile in the form of Dhanush. With a range of 400 kilometres, Dhanush uses a single-stage liquid-fuel short-range ballistic missile configured on Sukanya-class patrol vessels. Each Sukanya-class vessel can home two missiles at a time. Although these strategic weapons have great utility, their applicability faces constraints because of its limited range. The ships have to cruise precariously near their targets for effective strikes.
India's desires to not only dominate the smaller regional states, but also its equating competitors, has resulted in an intense arms race. The strategic competition has escalated the ladder in a manner that the once considered 'Zone of Peace' or Indian Ocean has become a hotbed for nuclear politics. The strings remain attached with an all-out nuclear war if analysed in connection with the recent developments among India, Pakistan and China regarding the Kashmir valley. The advancement of Indian forces in all domains have been instigating skirmishes between India and Pakistan – connected with the spotting of an Indian submarine in Pakistan's territorial waters – remain critical and related to a future conflict zone.
Through the aforementioned arguments, it can also be debated that the introduction of nuclear-powered submarine has altered the security landscape of South Asia and Indian Ocean at large on the patterns of Cold War. The contending powers have 'extra eyes and ears' in the region to contain their adversaries' strategies or policies. Even though it does not aspire to be a regional or global power, Pakistan's position in such settings becomes relatively more vulnerable as it does not possess a nuclear-powered submarine. Possessing sophisticated technology and military equipment always pays off when it comes to warfare.