Print PDF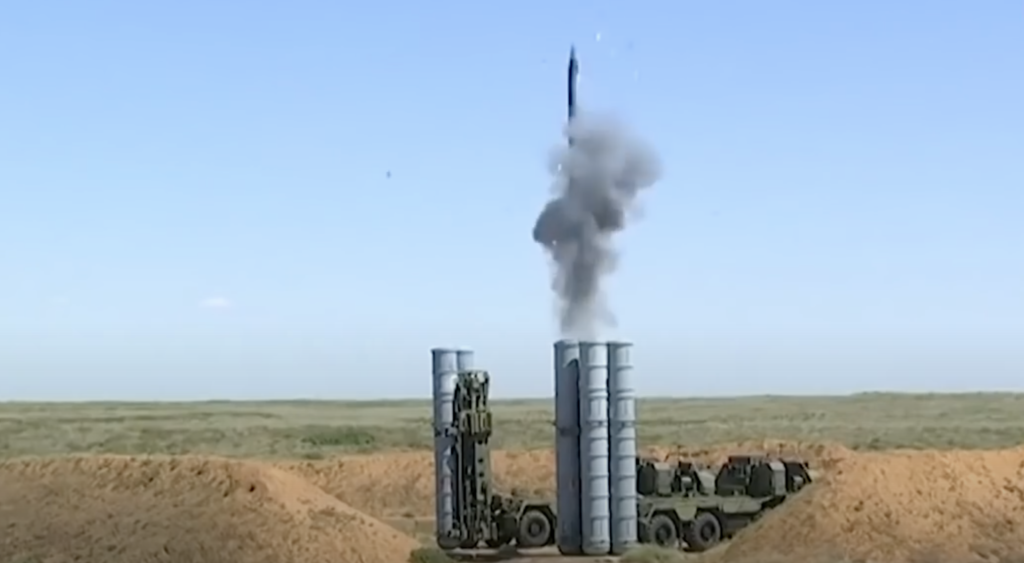 "… the best missile defence system of all would be a just and lasting peace." – Hillary Clinton
The Russian S-400 triumph missile system is a modern and very powerful system. It can engage and destroy enemy aircraft and missiles. However, India's development of defence shield forces is an effort to acquire a more avid Ballistic Missile Defence (BMD) system, but unfortunately this offensive posture and inductance of sophisticated weapons are threatening the strategic stability of South Asia.
After China, India is the second recipient of the S-400 system, and has made a deal of $5.47 billion; its delivery will be at the end of 2021. India justifies this missile system with the argument that this system will curtail Chinese and Pakistan's military incursions and will provide a defence shield during any conflict. Under the umbrella of having a defence shield, it has adopted an offensive posture besides the induction of lethal weapons. However, New Delhi is experiencing a false sense of security.
In South Asian and neighbouring countries, the S-400 Ballistic Missile Defence (BMD) system has posed a factor of destabilization. India has dealt with Russia to acquire five S-400 regiments and this will lead to an arms race in the region. On one side, the acquisition of S-400 gives India a false sense of security because this system will not be able to cover the entire Indian territory, whereas, the two neighbouring states, China and Pakistan, could easily intercept this BMD system through their cruise missiles and Multiple Independently Targeted Re-entry Vehicles (MIRV) capability. Additionally, China is far greater than New Delhi in military capability[A1] [MA2] . On the other side, India's BMD program, like the development of AAD, PAD and acquisition of S-400, is considered as New Delhi's false sense of security. These unconditional inductions would lead to conventional and non-conventional arms race, therefore, strategic stability and balance of strategic nuclear deterrence between nuclear-armed India and Pakistan would be challenged.[A3] [MA4]
Following October 2016, India and Russia signed an Inter-Governmental Agreement (IGA) over the supply of S-400 missile system, during the BRICS Summit. After two years, a formal agreement of S-400 missile systems was signed between Moscow and New Delhi on October 5, 2018. The Asian News International reported on September 9, 2019 that Russia would deliver five regiments of Triumf missile systems to India within 18 to 19 months. Besides this, Indian news agency reported that the delivery of S-400 might not be possible before the end 2021 due to the COVID-19 engagement.
Primarily, Russian S-400 is an aerial defence system; it can engage hostile tactical and strategic airplanes, ballistic and cruise missiles, and UAV targets. This missile system can hit a target within the range of 400 km at an altitude of 30 km with 4.8 km per second. It can shoot down dozens of targets and can track 300 targets at a time. Theoretically, in comparison with American Patriot PAC-3 and the THAAD, the Russian S-400 can hit the targets at longer ranges than the American Patriot defence systems. Notwithstanding, in battle American Patriot systems have been tested, and revealed greater assault than the S-400 system.
After Russian annexation of Crimea in 2014, America restricted nations to not make deals with Moscow, Iran, and North Korea, through the Countering America's Adversaries Through Sanctions Act (CAASTA). Nonetheless, New Delhi dealt S-400 missile system with Russia. Besides this, the US had sanctioned China over purchasing the S-400 system from Russia in 2014. Indian officials thought that they could convince the US to waive off the sanction for India. According to Rajiv Nayan a research analyst at Defence Studies, New Delhi must pronounce its strategic interests, and this defence system is very crucial for India's Air Force, India will not come under US pressure.
New Delhi is trying to acquire multi-layered BMD system – an enormous shield against China and Pakistan's incoming missiles to shield its cities. India gives alienated arguments to justify its BMD program: one, it will curtail and impact the speedy Chinese military influence. Two, in distinct sequence of events, i.e. peace time, war time, post-incursion, its defence program will formidably impact Pakistan's counter and retaliatory measures. India's induction of the S-400 missile system to its BMD system, is an effort to acquire a more avid system but unfortunately this will put the region into an abyss of an arms race and will create inevitable instability in South Asia.
It is known to the world that New Delhi is trying to acquire multi layered BMD system. Besides this, Israel, an opponent state of Pakistan has cooperated with New Delhi for the acquisition of a defence program. This will further make arms race inevitable in the region. According to Islamabad officials, development and acquisition of BMD system may give a false sense of security to India. Fortunately, in terms of fighting with New Delhi, Pakistan has dedicated faith that it will take care of incoming Delhi's missiles, either offensive or defensive. In a conflict, it is impossible for India to have such a system that will intercept short range missiles like Nasr or Ghaznavi, insofar, it is a leverage for Pakistan to ensure efficacy over Indian BMD system. It has been the Indian attitude which compelled Islamabad to enter into an arms race and develop cruise and ballistic missiles like Raad and Ababeel equipped with MIRV capability. At the same time, Indian offensive posture and its induction of BMD system will further undermine the deterrence and stability of the region.
In 2014, China was the first customer of S-400 Missile system; after four years, China got its first units in 2018. Thus, a member of the BJP, Subramanian Swamy, warned on Twitter that the Indian government should not use the S-400 system against China in any crisis. Before his statement, Indian Defence Minister Rajnath Singh sought an urgent delivery of S-400 missile system when India and China faced-off in the Ladakh region in which 20 Indian soldiers were killed. Swamy argued that this Russian missile system is made up of Chinese electronics and referred to Russia as a junior partner of China. If one recalls the credibility of S-400 defence system, during Israeli air attacks against Syria in 2015, the same S-400 missile and radar system were unable to detect intruders.
India has made a deal for the S-400 missile system with Moscow but its credibility is still defined in papers, not shown in combat in the battlefield. So far, Indian upgradation of its conventional weapons are posing negative implications in the region which may bring the neighbouring nuclear states on the verge of another stand-off. Pakistan can easily perforate Indian defensive shield through its cruise missiles and surface-to-surface ballistic missile the best known MIRV capability, which can deliver multiple warheads to saturate Indian BMD system. Moreover, China is far superior in military capability and technology as compared to India in both conventional and non-conventional weapons. China can easily tackle Indian threats, like in Galwan valley where several Indian soldiers died. Lamentably, this is the Indian offensive posture and its inductance of sophisticated weapons which is threatening the strategic and deterrence stability of South Asia.