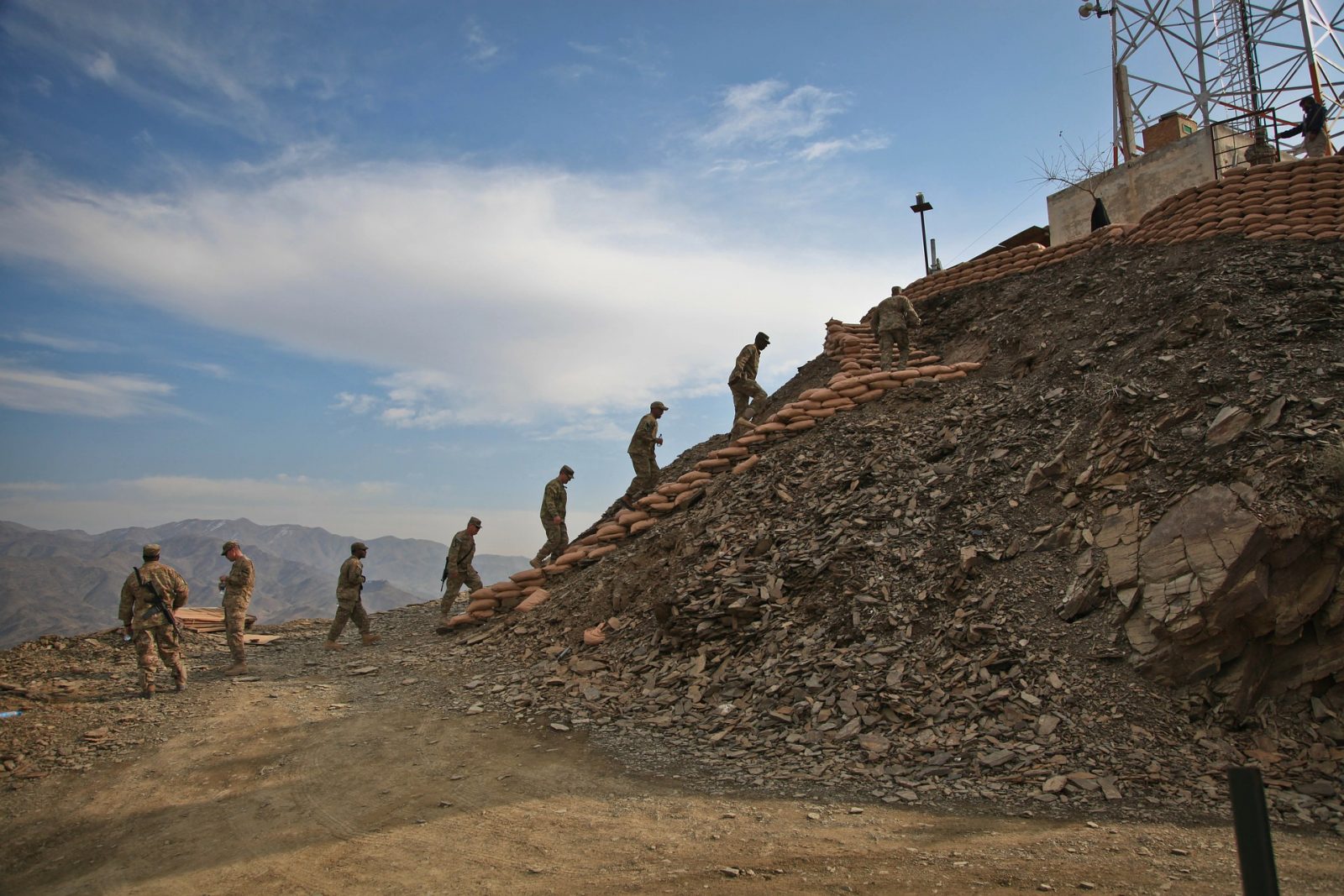 The Ambassador of Afghanistan to Pakistan was called to the Ministry of Foreign Affairs Islamabad and conveyed Pakistan's views regarding the arrest of ISKP leader, Aslam Farooqi, by the Afghan authorities on 5 April 2020.
It was emphasized that Pakistan had been expressing its concerns over the activities of this group, which were clearly detrimental to Pakistan. Pakistan's position in this regard was being regularly shared with the Government of Afghanistan and others concerned. It was underscored to the Ambassador that since Aslam Farooqi was involved in anti-Pakistan activities in Afghanistan, he should be handed over to Pakistan for further investigation.
Interestingly the question arises, who is Aslam Farooqi and how did he become so relevant all of a sudden? Mawlvi Abdullah Orakzai also known as Aslam Farooqi was appointed as the sixth ISIS emir in Afghanistan after the killing of Abu Saeed Bajawri. He belongs to the Orakzai agency of Pakistan and was hiding in Afghanistan after the operation started against the militants in North Waziristan. He was involved in activities against Pakistan as he was also heading ISIS operations in Pakistan (the most recent attack was in Quetta killing more than 25 worshippers) which never garnered strong support base in the country because of its Salafi Jihadi ideology and the strong resistance from the nation's security agencies in the post-Army public school attack scenario.
Pakistan has always acknowledged the ISKP as a potent threat to the security of both Pakistan and Afghanistan and also threat to the region. Pakistan's resolve against cross border terrorism can be determined in the way Pakistan Army effectively responded and repulsed an attack on 02 May, 2019, by terrorists from across the border along the Pak-Afghan border in Alwara area of North Waziristan, killing scores of terrorists. Around 70 to 80 terrorists attacked security personnel when border fencing was being done in that area.
According to National Directorate of Security (NDS), Farooqi was the mastermind of the Gurdwara Attack on March 25, 2020, in Afghanistan which resulted in the loss of 25 innocent lives. India as always tried to twist the story by blaming the responsibility of this attack on Pakistan. Indian media accused Pakistan for having links with Farooqi and using him in the Gurdwara incident. However, the series of events or facts are telling a different story. According to National Investigation Agency (NIA) India, the suicide bomber in Gurdwara blast was recruited from the Indian state Kerala. Mohammad Muhsin from Thikaripur town was believed to be the main bomber used in this attack. India, instead of exploring its own fault lines, blamed its neighbours who are busy fighting the menace of terrorism from the region for past two decades.
It is pertinent to note here that ISKP is trying to exploit the growing Hindu-Muslim fault lines in India. The recent protests and violence centred on a controversial amendment to the country's citizenship law, has exposed the Muslim population more prone the phenomenon of radicalization in India which will have dire consequences on regional peace. According to a United States-based site 'Intelligence Group' that tracks online activities of global terror groups, a viral Reuters photo of a bloodied Muslim man cowering under blows from a Hindu mob during the recent riots in Delhi was adapted by an ISIS-aligned media unit into a poster last month.
ISKP recruitment from Pakistan had a setback when Pakistan's government started controlling money laundering and terrorism financing after being placed by Financial Action Task Force FATF on the grey list in June 2018. On the other hand, India has been continuously accusing Pakistan of supporting terrorism in the region. If this claim of India was true, then how was Pakistan able to achieve a nosedive decline in terrorist incidents across the country? In 2010, Pakistan was facing around 2,100 terrorist attacks a year and in 2019 this number dropped to around 300 attacks per year. A case study by FATF showed that around $800 were payed to recruit an individual in ISIS but Pakistan, with its recent efforts, has successfully been able to curb this illegal flow of money from across the border.
Pakistan's demand to hand over Aslam Farooqi is because Afghanistan has a poor record in bringing individuals implicated in human rights abuses and war crimes to justice. The government currently holds thousands of militants under overly broad terrorism laws, but it has not charged any suspects with war crimes, crimes against humanity or cross border terrorism. Trials of terrorism suspects are held in secret and often rely on confessions coerced under torture. Because of the lack of capacity and capability, the authorities have made no efforts to solicit victims' participation in the trials. Hence the demand of Pakistan to handover Aslam Farooqi is justified, as under the umbrella of ISKP, the individual has taken violent steps to disrupt peace in Pakistan.