Print PDF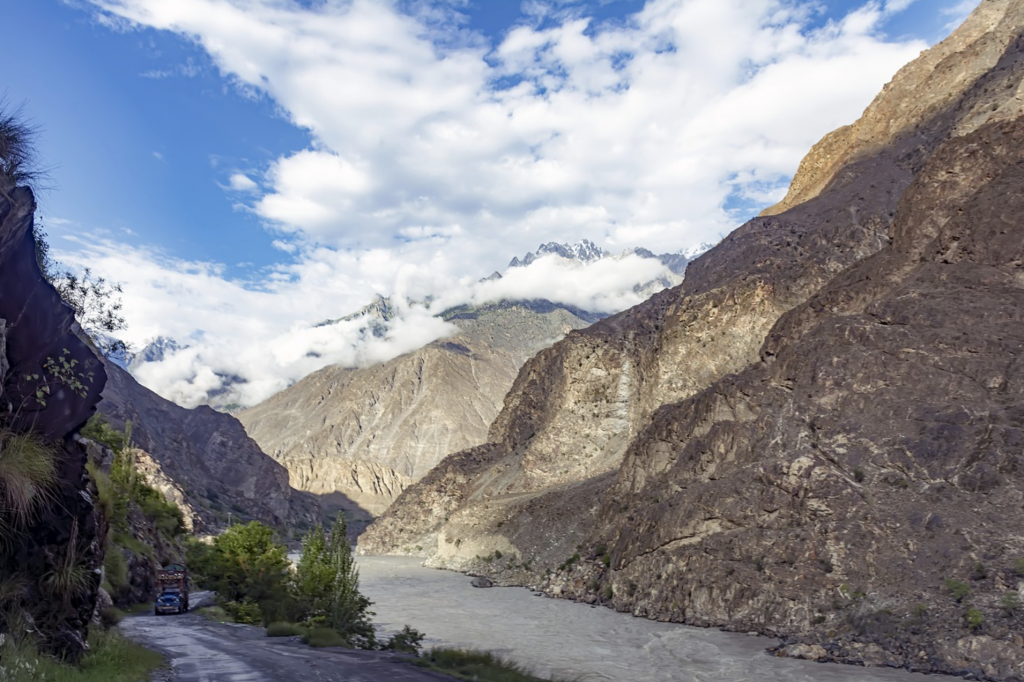 Voices for making Gilgit-Baltistan (GB) a province of Pakistan have been echoing for quite some time but on September 23, 2020, all the mainstream political parties of Pakistan showed agreement in making it happen. The national media of Pakistan praised the decision and termed it as a major development but there is little talk about Pakistan's long standing position on the Kashmir conflict, UN resolutions on Kashmir and the reaction from the Kashmiri leadership across the Line of Control. These factors and their ramifications for the people of Kashmir need to be examined, which this piece intends to do.
GB has been in a constitutional limbo; its people have suffered a lot due to their ambiguous legal status and have popularly demanded an end to their political and economic hardships and some of the commentators have even called the linkage of GB to Kashmir 'forced'. But it is a historical fact that GB has been an integral part of the State of Jammu and Kashmir which cannot be overlooked or denied. It can be qualified through different historical sources, for example, C.U. Aitchison's Treaties, Engagements and Sanads (1909, Vol. XI, pages. 256-257), popular tourist guidebooks of old (Ince's Kashmir Handbook: A Guide for Visitors by Joshua Duke, 1888, pages 281-300; and A Handbook of Jammu and Kashmir State; Government of Jammu and Kashmir, 1945, page 3). Due to its strategic importance, the British deployed an officer in GB for four years (1877-1881) and after retraction, the Gilgit Agency was constituted again in 1889. It covered the areas of Ashkuman, Kuh, Ghizi, Punial, Nagar, Yasin, Hunza and Gilgit Wazarat. These areas were autonomous in some way but the Gilgit Wazarat was run by the Jammu and Kashmir State. In 1935, GB was given to the British on lease for 60 years but was withdrawn in August 1947. A popular revolt against the Dogra rule won independence for GB in November 1947, after that a request was made to Pakistan for accession. Pakistan deployed its troops and some of the other areas were liberated.
The accession request of GB was not accepted and Pakistan took direct control of it after signing an agreement (Karachi Agreement) in 1949 with the Azad Jammu and Kashmir leadership. For Pakistan, the reason for doing so was that GB was part of the Kashmir dispute and if a plebiscite supervised by UN was to be conducted in Kashmir, the Muslim majority in GB and AJK would have certainly voted for Pakistan. Hence the prospects of winning the referendum would have been high for Pakistan. Initially it was run through a bureaucratic setup and laws like Frontier Crimes Regulation (FCR), but it was Zulfiqar Ali Bhutto's government in 1975 that made some administrative reforms and in 2009 the Government of Pakistan passed the Empowerment and Self-Governance order for GB. According to this, a legislative assembly was formed and some other changes were made, but the actual powers lay with the federal government of Pakistan as is the case with Azad Kashmir (AJK).
Given the disputed status of Kashmir, in the words of AG Noorani, does Pakistan have legal authority for making changes in the status of GB and AJK? The answer maybe in the negative but both the states, India and Pakistan, have governed their respective parts in the same manner. India revoked the special status of Kashmir and made it a part of union territory. On the other hand, there is a demand by the people of GB and a growing pressure from China that the status of GB must be clear as it is considered as the mouth of China Pakistan Economic Corridor (CPEC) and to avoid any critique by India or other states, China wants Pakistan to settle the legal status of GB. Now it seems that Pakistan is going to do the same with its part of Kashmir. Ironically, a month ago, Pakistan unveiled a new political map, showing GB, AJK and the areas under Indian control painted in green colour as part of Pakistan and reiterated that these are the disputed territories and the final resolution of Kashmir will be done in accordance with the UN resolutions on Kashmir, but now it is going to do the contrary, and doing so will be considered as a reaction and 'befitting response' to the unilateral Indian actions on August 5, 2019. It will not only change the status of Line of Control (LoC) into an International Boundary but will be an utter violation of Security Council resolutions on Kashmir.
AJK's Stance
On March 8, 1993, the High Court of Azad Kashmir, in a long judgment of 228 pages, ruled that the Northern Areas (GB) are part of Kashmir and made a reference to the objections of Pakistan on the integration of Kashmir with India, its stance before the United Nations Security Council and United Nations Commission for India and Pakistan. It read, "Allowing integration of Northern Areas to any Province of Pakistan would be tantamount to negation of Pakistan's stance at home and in the Security Council." However, the supreme court of AJK, while responding to an appeal, maintained that, "To summarize, in the light of what has been stated, the conclusion which we reach is that the Northern Areas are a part of Jammu and Kashmir State but are not a part of Azad Jammu and Kashmir, as defined in the Interim Constitution Act, 1974." The mainstream AJK leadership also opposed any such move in the past but now there is a silence on their part.
In 1982, the government of Sheikh Mohammad Abdullah issued a white paper which stated that the areas now called Gilgit-Baltistan are a part of the State of Jammu and Kashmir. Both sides along the LoC opposed the idea of making GB a province of Pakistan. How they would react now is yet to be seen, but one thing seems to be clear, it would make the people of Kashmir more distrustful of the both states, India and Pakistan.
Kashmiris on both sides of the Line of Control have been looking for international bodies to play their part, but they got nothing and are disappointed. Will India and Pakistan cooperate and coordinate with each other and let the people have a say on both sides of the LoC? Given their actions, it does not seem so. What is the option Kashmiris are left with? Do they need to accept the situation as it is? Or do they need to face the realities and make an alternate strategy for the struggle? Perhaps the answers to these questions will take shape in the future. For the people of GB, if the government of Pakistan wants them to be empowered, they must be given their due rights by restoring the 'state subject rule' and a legislative assembly with authority and power. Their apprehensions need to be addressed rather than exploiting them in some other way. It will keep Pakistan's long-standing position on Kashmir intact and address the problems of GB as well.