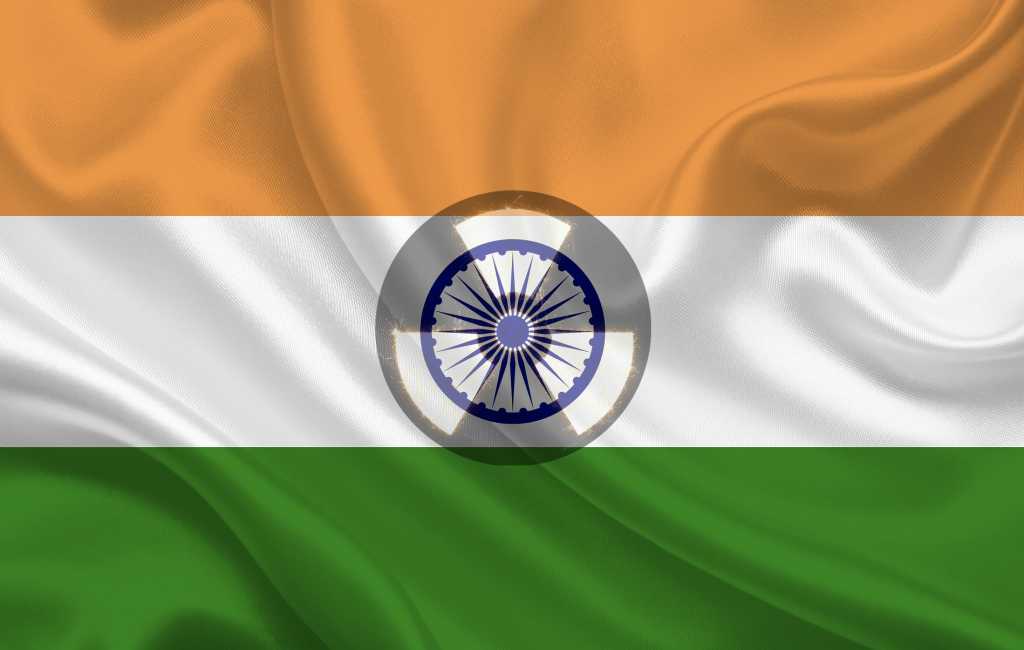 Indian security agencies, on 3 June 2021, arrested seven people and seized 6.4 kilogrammes of uranium from their possession, making it the second time in less than a month that authorities have captured a large quantity of radioactive material from unauthorized persons. Last such incident took place in Indian state of Maharashtra on 5 May 2021, where more than seven kgs of Uranium was seized.
The latest incident of nuclear theft took place in the eastern state of Jharkhand in Bokaro district which is home to uranium reserves. The increasing incidents of nuclear trafficking in India have rung alarm bells across the globe. In response to these disturbing developments in India, Pakistan and the world has rightly raised concerns over the safety and security of nuclear material in India. Pakistan's foreign ministry has demanded a thorough investigation into the reports of illicit uranium trafficking in India.
"The United Nations Security Council Resolution 1540 and the IAEA Convention on the Physical Protection of Nuclear Material (CPPNM) make it binding on states to ensure stringent measures to prevent nuclear material from falling into wrong hands," reads the Pakistan Foreign Office Communiqué. The press release also added, "It is equally important to ascertain the intent and ultimate use of the attempted Uranium sale given its relevance to international peace and security as well as the sanctity of global non-proliferation regime."
The safe and secure operations of nuclear installations and facilities have always been important aspect of a country's nuclear safety and security mechanism. The increasing cases of nuclear related incidents has indeed jeopardized India's aspirations to become a de-jure member of Nuclear Suppliers Group (NSG), a 48-nations body which controls global nuclear trade. With these incidents, India's position has already been put in an awkward position with international pressure mounting over India's poor safety standards. A leading US non-proliferation watchdog, Nuclear Threat Initiative (NTI) nuclear security index gave India lowest ranking for its poor safety and security of nuclear material in its latest report. Why has India consistently been receiving poor ranking from international watchdogs? Here are the reasons behind India's poor performance with respect to its nuclear safety and security.
The first recorded incident of nuclear smuggling in India dates to November 1994, when Meghalaya Police seized 2.5 kg of uranium from a gang of four smugglers in the Domiasiat region. In June 1998, Police arrested an opposition politician in the Indian state of West Bengal, who they said was carrying more than 100 kilograms of uranium. In July 1998, the Indian Central Bureau of Investigation (CBI) unearthed a major racket in theft of uranium in Tamil Nadu, with the seizure of over eight kg of the nuclear material. In August 2001, Police in the Indian state of West Bengal arrested two men with more than 200 grams of semi-processed uranium.
In 2003 yet again, Indian agencies caught members of a terror outfit in a village on the Bangladesh border with 225 grams of milled uranium. In December 2006, a container packed with radioactive material was stolen from a government run research facility in eastern India!
In 2008, another criminal gang was caught attempting to smuggle low-grade uranium from one of India's state-owned mines. As per Indian Government officials, in 2013, guerilla fighters in northeast India illegally obtained uranium ore from a government-run milling complex in northeast India and strapped it to high explosives to make a crude bomb before being caught by police. As if this was not enough, in December 2016, around 9 kg of radioactive uranium was seized from two persons in Thane. Yet again in early 2018 a uranium smuggling racket was busted by the Kolkata police with one kg of radioactive material. The pattern of nuclear smuggling in India and government's inefficiency to restrict non-state actors from acquiring nuclear material clearly suggest that there exists a nuclear black-market in India which has deep roots in Indian nuclear safety and security mechanism.
Two major nuclear theft incidents in just one month in 2021, suggest that the guardians of nuclear facilities may also be involved in such heinous crime. Though India refuses to acknowledge this fact, it has no answer for why and how such huge quantity of yellow cake is out of government's control. India claims to be a responsible nuclear weapon state, but recurring instances of thefts demonstrate that nuclear material is on sale in India.
The global community has a shared responsibility which is a zero-tolerance standard to be adopted for the loss of any nuclear materials that may be fashioned into a bomb. In 2008, NSG gave a trade exemption to India. As a result, India gained access to international uranium market and has developed a large uranium reserve. NSG countries must take steps to hold India accountable for lapses in nuclear security. Repeated nuclear incidents undermine global peace and security. For India it is important to secure nuclear material at home instead of seeking access to more uranium reserves abroad.