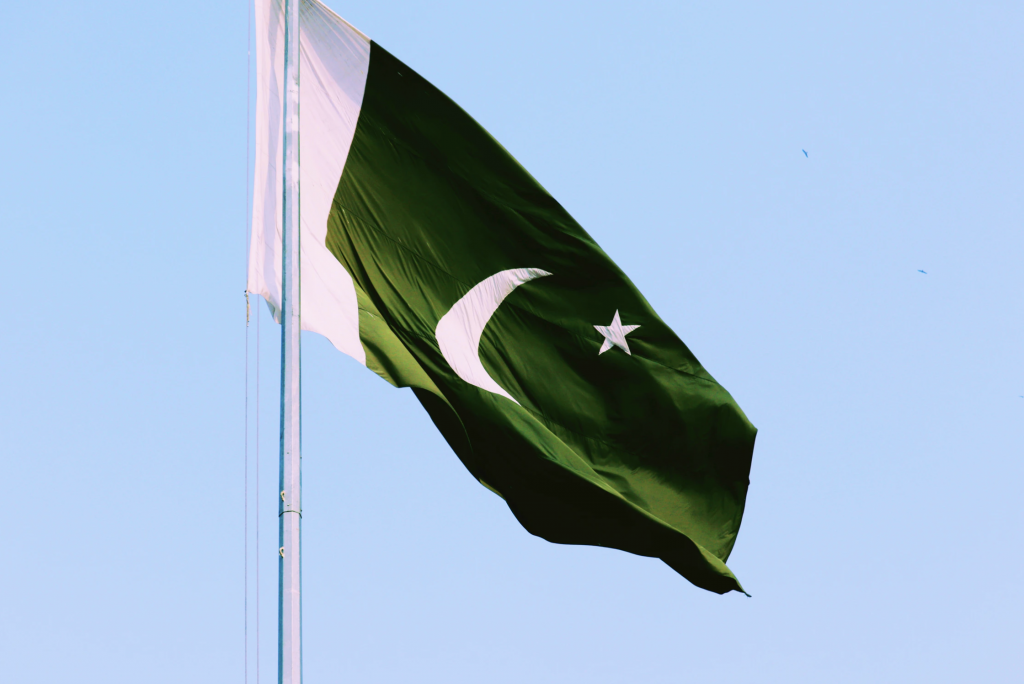 One of the principal objectives of Pakistan's foreign policy has been to safeguard the country from a host of security threats. Since its inception, Islamabad's foreign policy choices have been dictated and shaped by traditional security challenges, forcing it to be caught in the eyes of many a storm. A behemoth eastern neighbour that left no stone unturned to undo Pakistan, along with an irredentist, unstable country to the west, created a tough security landscape. With territorial integrity threatened many a time, Pakistan was ensnared in simmering disputes, a factor that engendered hard security issues for the country. Thus, the security angle featured prominently in Pakistan's foreign relations, especially with the United States.
The connection between security and foreign policy is inescapable, understandable, and strong, especially for a strategically positioned country like Pakistan. Prioritizing survival in a fraught strategic and security environment was and is essential, to say the least. However, predicating foreign policy decisions on age-old, narrowly defined notions of security, is counterproductive. For Pakistan, security will continue to be one of the factors that will affect its foreign policy. Islamabad's ongoing efforts to rearrange and redefine the concept of security is a step in the right direction, one that will open many avenues to strengthen and streamline the country's foreign policy.
Starting with Prime Minister Imran Khan, government officials have alluded to wide-ranging meanings of national security. By widening the gamut of security priorities and including health, food, and economic securities in it, Pakistan has created more space for manoeuvrability as far as foreign relations are concerned. For example, Pakistan has used an economic security lens to look at the Afghan imbroglio. In other words, Pakistan believes, and rightly so, that, absent lasting peace in Afghanistan, its ability to tap the potential of economic connectivity will remain weak. For Islamabad, instability in Kabul impedes its chances of connecting with Central Asia and beyond. Framing the issue of Afghan peace in terms of economic security, has given impetus to Pakistan's initiatives in the Afghan peace process and also those that relate to turning a page in the topsy-turvy Pak-Afghan relations. A singular focus on border security would have forced Pakistan to harden its position on and with Afghanistan. Thus, expanding the prism of security has and will help Pakistan rejig its terms of engagement with Afghanistan. Bold steps like opening the Pak-Afghan border for trade and establishing markets in frontier towns, are reflective of how Islamabad is trying to enhance security by ameliorating the economic linkages with Kabul. Moreover, parleys have increased between Pakistan and Iran to convert their border into a precinct of peace and stability, by improving trade relations. That the China-Pakistan Economic Corridor (CPEC) is being reinvigorated, safeguarded, and dubbed critical to regional integration is but a manifestation of the importance that Pakistan is giving to economic security.
All this has led to ramped-up economic diplomacy, with economy all-set to become a vital cog in Pakistan's foreign policy paradigm going forward. With a view to tapping a plethora of resources in Africa and transforming economic linkages, Pakistan has started the Look Africa Initiative. To pitch Pakistan as a lucrative destination for trade and investment, the Ministry of Commerce organized a conference in Nairobi, Kenya, earlier this year. It would be ideal for Pakistan to keep economics at the heart of its bilateral relations the European Union and ASEAN Countries. In fact, perching the economy upfront as a national security concern is a veritable propellant for Pakistan to increase its scope of foreign policy-related conversations.
Limiting the concept of security to only harder, traditional elements constrains foreign policy tools, as countries like Pakistan are then at the mercy of strategic and tactical vagaries of other states. A comprehensive articulation of national security will help Pakistan assess how a sound foreign policy will complement the country's overall security policy. A holistic appraisal on part of Islamabad will help the country better place the national security debate within the wider exposition on foreign policy. Thus, not only ties that lead to the transfer of weapons are important, but those that augment and affect other constituents of national security are also essential. Therefore, while dovetailing security with foreign policy, it is imperative to look at the very concept of national security differently.
As of today, health security and food security have gained traction. Thus, a foreign policy gambit lacking a health diplomacy component, is inadequate, to say the least. If and when health security is deemed as one of the fundamental national security threats to the country, Pakistan will have to atone its foreign policy so as to allow for better, stronger relations with countries that have better health infrastructures.
While efforts to bolster traditional security will continue to be an all-important determinant of Pakistan's foreign policy, it must not be allowed to shrink space for non-traditional security threats as points of conversations with potential allies and partners. For example, a solemn commitment to dealing with climate change as a national and global security threat, will pressure countries to explore ways to collaborate with other states to fight the menace in a unified manner. Pakistan, under Prime Minister Imran Khan, has taken the lead in this regard, providing more conduits of cooperation with other states.
Foreign policy is but a series of interactions and dealings with other actors to realize one's goals, both domestic and global. Pakistan faces a number of traditional as well as non-traditional security predicaments. To effectively grapple with those humongous, intricate pickles, a dynamic, robust foreign policy is of import. If foreign policy is to be used as a vehicle to make the country more secure, Pakistan needs to first rethink what national security is. The good thing is that a re-evaluation has already started in earnest.