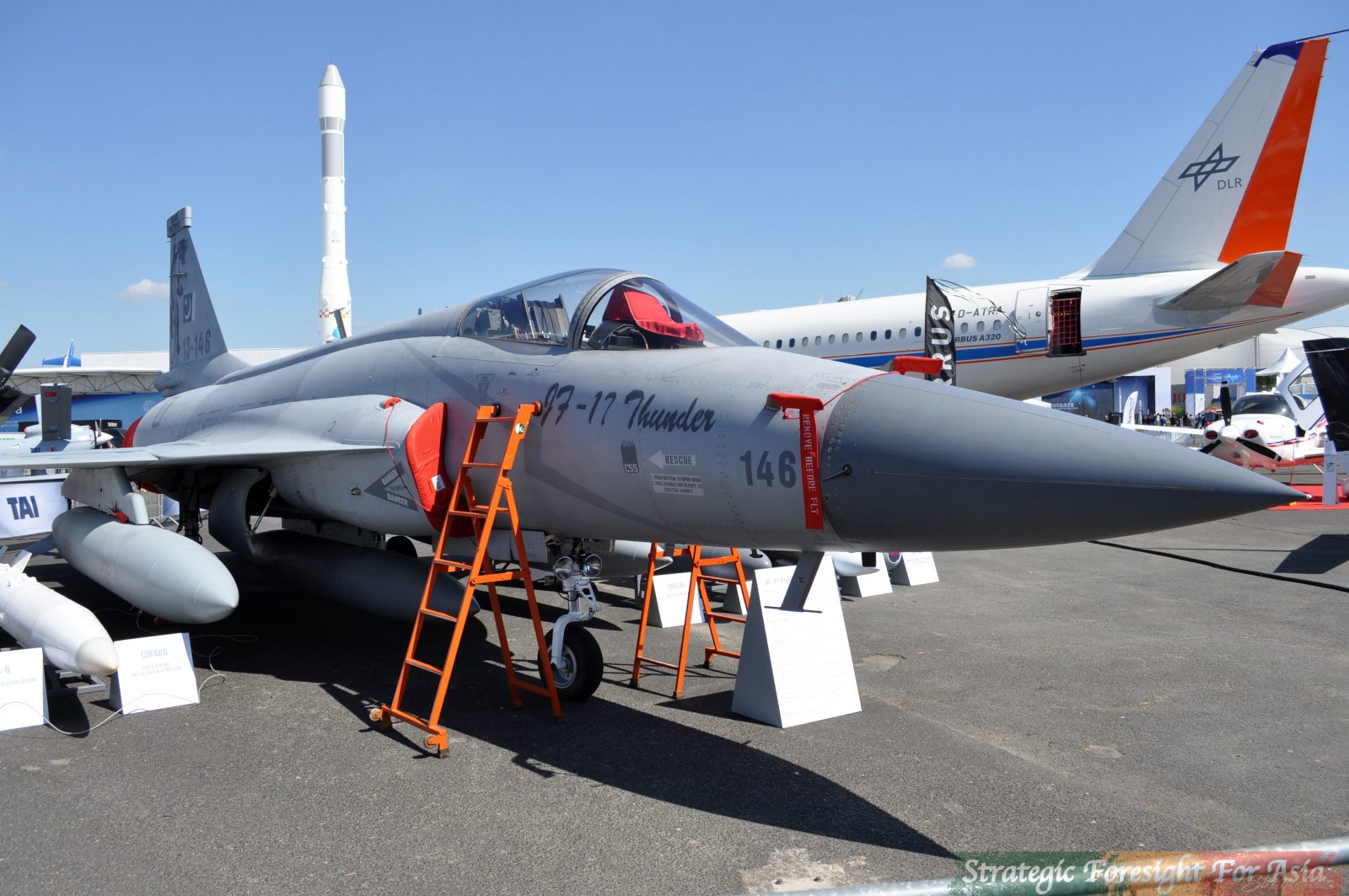 Pakistan shot down two Indian Air Force Mig 21 aircraft on Feb 27, 2019, by using its JF-17 aircraft, also called as Thunder. This would go a long way in establishing the primacy of this lightweight, single engine, multi-role aircraft that many countries are evaluating for their air forces.
JF-17 aircraft is a joint production of Pakistan Aeronautical Complex (PAC) and China's Chengdu Aircraft Corporation (CAC). JF-17 can be used for different roles and can carry advanced air-to-air and air-to-ground missiles and other ordinance of varying dimensions and warheads, and other precision-guided munitions. The aircraft is powered by turbofan engines with afterburners. Due to its peculiar aerodynamics, the aircraft is highly agile and is considered in many ways a strong competitor with the U.S. made F-16s.
JF-17 was inducted in the Pakistan Air Force (PAF) in 2011 and has an impeccable safety record over the past many years. Earlier, the aircraft has been extensively used by Pakistan against the militants along the Afghanistan border but was never used in actual aerial combat in the past.
The recent aerial success by JF-17 aircraft is likely to interest many potential buyers, including Malaysia that is already engaged in talks with Pakistan to replace some of its ageing Mig 29 aircraft. Due to its affordable price of $ US 32 million, as compared to other aircraft in this category, JF17 seems to be the best choice for many medium-sized air forces, especially once it has established its credentials as a deadly machine in the air.