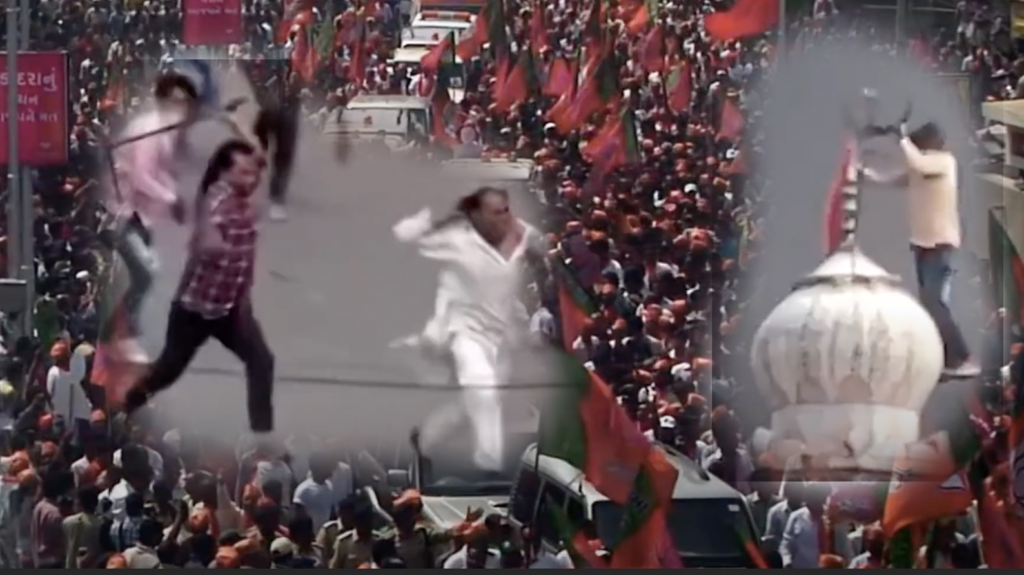 "Peace is not something you wish for; It's something you make, something you do, something you are, and something you give away." This John Lennon quote is sure to resonate with a majority of earthlings. However, the same may not be said for the ruling elite in India which has continued to disrupt peace not only internally but regionally as well just to satiate its own selfish interests of gaining prestige, votes, and in some cases sympathy from the international community.
Going back to the early 1960s, India exploited its month-long "war" with China as a cover to justify its quest for nuclear weapons to augment its prestige. The main setback to peace in the region was dealt when on 18 May 1974, Buddha smiled at Pokhran test range. India misused the nuclear technology and instead of utilizing it for peaceful applications, it used it to build a bomb, while the leadership continued to project it as a "peaceful" nuclear explosion (PNE). However, as one of India's leading physicist and former Minister of State for Defense, Raja Ramana stated: "[T]he Pokhran test was a bomb, I can tell you now – an explosion is an explosion, a gun is a gun, whether you shoot at someone or shoot at the ground – I just want to make clear that the test was not all that peaceful."
India shook the foundations of peace in the region with just one explosion while continuing to fool the world by touting it as a peaceful explosion until recently when on 18 May 2020, the Congress party on its official twitter handle acknowledged that the PNE was "not only our nation's first successful nuclear test but also the first confirmed nuclear weapons test by a nation outside the five permanent members of the UNSC".
This did not end here, neither did Indian ambitions which ultimately led to the testing of fission bombs in May 1998. The tests were initiated on 11 May 1998, under the assigned code name Operation Shakti, followed by the detonation of two other fission devices two days later. In its quest for prestige, while India continued to sabotage peace in the region, it also became a driver behind Pakistan's reluctant entry in the nuclear club.
India's thirst for prestige continues to drive its pursuit of advanced nuclear capabilities and investment in weapon systems along a broad spectrum of ranges and yields. Currently, India's arsenal comprises of a triad including weapon systems like Prithvi short-range ballistic missiles, intermediate and intercontinental versions of the Agni ballistic missile; nuclear glide bombs carried on aircraft; and K-4 and K-15 missiles which are submarine-launched ballistic missiles (SLBMs) and may be deployed on conventional or nuclear ballistic missile submarines (SSBs or SSBNs, respectively). It has already ventured into the development of nuclear- powered submarines. New Delhi is also investing in Multiple Independently Targetable Re-entry Vehicles (MIRVs) capability which is being flaunted as a force multiplier by its officials. Such developments show that the Indian leadership has opted for these capabilities because of their war-fighting nature, hence damaging the remaining semblance of peace and stability in the region.
One may argue that these capabilities could be used as defensive tools and for employment during a heightened crisis only and that India indeed requires these to ensure its security from its two nuclear neighbours. Yet, India's growing penchant for false-flag operations, incursions into Pakistani territory as it tried to do post-Pulwama, and the RSS-leadership's increasingly belligerent statements make the aforementioned argument hard to accept.
To augment its narrative of being a victim and garnering political support, the RSS-led ruling elite continues to exploit the Indian-occupied Kashmir (IOK) as its trump card. It is a globally known fact that IOK is the primary bone of contention between the two nuclear-armed neighbours. India, however, has gradually been upping the ante recently by engaging in continual violations along the Line of Control (LoC), terming Kashmiri struggle for freedom as 'terrorism', and consequently increasing suppression of Kashmiris. Any incident that happens as part of IOK's freedom fight is blamed on Pakistan. Consequently, belligerent rhetoric ensues in India whereby political leaders vow to teach Pakistan a lesson even if it has to be through the use of nuclear weapons. Incidentally and interestingly, these 'terror incidents' coincide with either election in India, visit of some foreign dignitary, or scheduled meetings between Pakistani and Indian officials. The textbook cases proving this assertion include Pathankot and Uri attacks. Moreover, most recently the Pulwama incident which brought both nuclear-weapon states on the verge of a nuclear catastrophe also followed a similar trajectory.
These accusations from India have sabotaged any possibility of peace-building initiatives between India and Pakistan. For instance, the Pathankot incident led to the cancellation of talks between Indian and Pakistan Foreign Ministers. Similarly, the Uri attacks were used as an excuse by India to back out from SAARC Summit which led to its postponement. In the aftermath of Pulwama incident, India tried to exploit Pakistan's measured and rational responses in the previous episodes by conducting a so-called airstrike inside Pakistani territory, however, the latter's befitting aerial response pulled the curtain back on India's fake news.
The statements coming from the Indian officials – especially since the BJP came into power – are anything but rational, and betray the mindset of India's ruling elite which knows nothing about maintaining peace or even trying to work towards it. The Indian Army Chief Gen Manoj Mukund Naravane's threat of pre-emptive strikes inside Pakistan and potential large scale military operations inside Pakistan-administered Kashmir reflect irrational thinking on part of Indian decision-makers at the highest levels. Similarly, Indian National Security Advisor Ajit Doval has consistently propagated the importance of covert operations, which he explains as "a low-cost sustainable offensive with high deniability aimed to bleed the enemy to submission." To top it off, while PM Modi's remarks like "our armed forces will not take more than seven to 10 days to make Pakistan bite the dust," and his infamous "qatal ki raat" statement may act as a good election campaign rhetoric, they prove to be increasingly damaging for the overall peace in the region.
As Gen (Retd.) Khalid Kidwai in his recent speech at International Institute for Strategic Studies (IISS) London this year put it, "there are few parallels of a country possessing nuclear weapons conducting itself with greater irresponsibility than India did against another nuclear-armed country." At the same event, Gen Kidwai also aptly highlighted the dual standards of the international community that remains quiet when it comes to India which is being led by extremists and religious fanatics of the RSS and BJP – in firm control of India's nuclear weapons, with a track record of strategic recklessness and irresponsibility – since the last six years.
The only conclusion that can be derived from RSS and BJP's actions is that a polity which cannot ensure peace for its own citizens, cracks down on minorities to serve the ideology of Hindutva, annexes a previously occupied region and puts it under lockdown against the wishes of the population, relies on belligerence as a tool to gather votes, will not care about maintaining peace at a regional or even global level. Thus, a country being run by a fascist elite is not only a menace and nuisance for its own citizens, but also for the region.