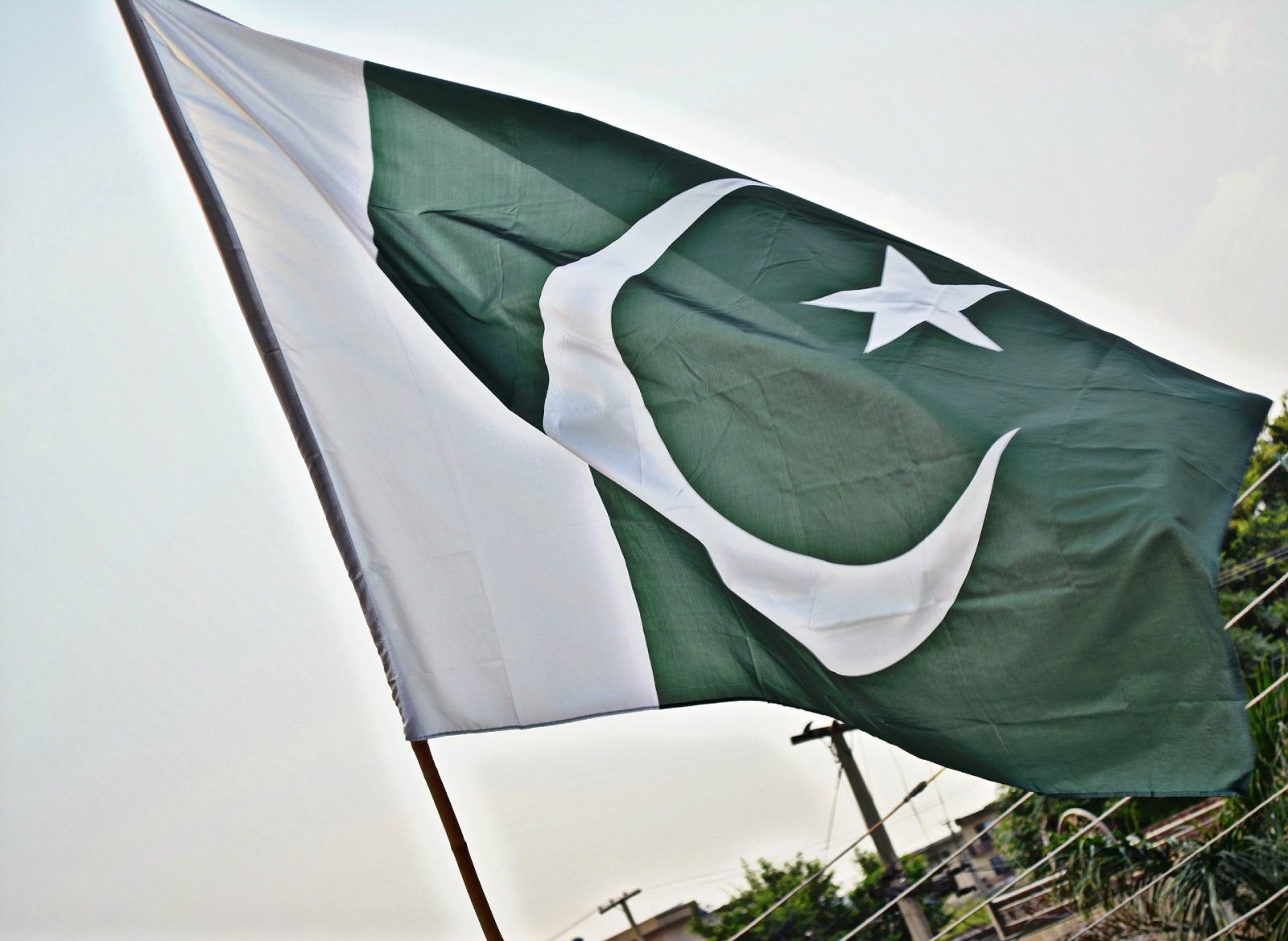 In 2019, Pakistan's foreign policy efforts focused on four major issues: the Kashmir crisis with India; the Afghanistan imbroglio; CPEC as a point of focus between the U.S. and China; and, the efforts to get off the Financial Action Task Force (FATF) grey list. Meanwhile, efforts were also made to invite foreign investment, attract international tourists and foreign sports teams, and work on exports to African countries.
This essay is a review of Pakistan's external relations.
The Kashmir Crisis and India
In February, after a terrorist attack on an Indian troops convoy in the Indian Occupied Kashmir, the Indian Air Force (IAF) conducted an aerial raid on Pakistan's Balakot region and claimed to have killed over 300 militants residing in a camp there. Reports of satellite imagery by credible international news sources exposed the Indian claims as false, stating that the payload had fallen in forested land and destroyed only a few trees.
By some accounts, India tried to set a precedent of launching a military attack on Pakistan. Also, perhaps, the Indian army tried to "call Pakistan's nuclear bluff" by raiding Pakistan's mainland. Pakistan's Air Force (PAF) launched a counter-aerial bout in Indian-held Kashmir and dropped the payload near Indian military facilities. In the consequent dogfight between the PAF and IAF fighter jets, PAF shot down an Indian fighter aircraft and captured its pilot, who was then returned to India as a peace gesture.
On the balance sheet, it can be argued that India showed its assertiveness and military adventurism by conducting a military attack on Pakistan's territory in order to show that the terrorist attack in Indian-held Kashmir was sponsored by Pakistan and that it could respond with disproportionate use of force.
On Pakistan's part, by showing restraint and responding to a conventional attack with a counter-conventional strike, Islamabad laid to rest all the previous notions about the use of its battlefield nuclear weapons in the event of an Indian military attack. It established the efficacy of its conventional deterrence in the Balakot crisis by having an upper-hand in the aerial dogfight.
With this premise, one can argue for a possible recurrence of events a la Balakot crisis: a militant attack on Indian soil; an Indian military incursion against Pakistan; and, Pakistan military's counter-military response. To preclude this untoward scenario, only one solution is needed: nipping the conflict in the bud. That is, Pakistan-based religious groups motivate other people to support them on the basis of the human rights violations in India-administered Kashmir. While Islamabad, for its part, has made some visible efforts to shut down all the seminaries associated with the banned militant outfits and arrested their leadership, the other part of the responsibility lies on India and the international community.
New Delhi also needs to desist with human rights violations, including the communication and internet blackout since August 2019 in its administered part of Kashmir. Also, it needs to come to terms with Islamabad for offering the citizens of Jammu and Kashmir their right of self-determination, instead of forcibly annexing the disputed region.
The international community, especially the P5+1, also needs to play their responsible role, intervene between the two nuclear-armed rival states, and help resolve the dispute. Lack of intervention for mediation will ultimately lead South Asia into instability.
Until the international community comes forward to play its part, the challenge for Pakistan will be how it manages political, diplomatic and economic relations with a powerful neighbour, which has resorted to political and military assertiveness in the region and is bent on risk-taking.
Pakistan's role in the Afghan peace process:
After failing to carve out a meaningful solution to Afghanistan's security and political problems through the years-long military campaign, the United States began direct political negotiations with the Afghan Taliban.
The U.S. special representative for Afghanistan Reconciliation, Ambassador Zalmay Khalilzad appreciated Pakistan's facilitation of the peace talks with the Taliban by releasing the latter's key political leaders and facilitating their travel to Doha where these talks are being held. Pakistan's premier Imran Khan was also invited to the White House in acknowledgement of Islamabad's efforts for the Afghan peace process.
End result: while the U.S.-Taliban peace talks are ongoing, the Taliban's militant violence on Afghan civilians and on Afghan and American security forces continues unabated; pressure on Islamabad to persuade the Taliban to commit to the peace process also continues. The challenge for Pakistan will remain two-fold.
The first is that it needs to continue to dissuade the Taliban from perpetrating violence in Afghanistan and persuade them to remain committed to the peace talks. The second, ironically enough, is how Islamabad will erase the deeply imprinted acrimony among Afghan ethnic groups, political parties and the Afghan people in general against Pakistan, stemming from its support of the Taliban.
CPEC, Pakistan and US-China power dynamics:
The 2019 year started with the Chinese ambassador to Pakistan Yao Jing's remarks that Pakistan's inconsistent trade policies, high tax ratios, and unfavourable business environment are the major culprits in dissuading foreign investors from investing in the country. These are the policies that are affecting Islamabad's trade competitiveness in the international market. He also claimed that the establishment of Special Economic Zones (SEZs) in the country will increase Pakistan's export potential by 70 to 80 per cent.
Arguably, CPEC-projects and Chinese investments alone cannot resolve the structural problems of Pakistan's economy and trade competitiveness. In addition to the concerns highlighted by Ambassador Jing, foreign investors also have other apprehensions.
A common observation among the business community is that the discriminatory bidding process in favour of Chinese companies with regard to CPEC projects and the opacity around contractual terms, rule out a level-playing field for other external and local investors. Complaints were raised in certain quarters that Chinese companies were being offered relatively high rates of return on their investments.
In March, last year, the Senate committee on CPEC criticized the government for hiding information regarding the terms and conditions of CPEC projects. Some members from Khyber Pakhtunkhwa and Balochistan expressed regret that their provinces did not get their due share in the infrastructure development and transport projects.
Similarly, some representatives of rural development programs in Islamabad argued that the success of CPEC depended on job creation for rural people and lamented that the rural region of Pakistan will be left out of the economic integration and job schemes. Also, some academics and former ambassadors expressed reservations regarding the sale of land to Chinese companies and issuance of tax exemptions for their import of machinery.  In order to keep the market competitive, they advised the government to issue similar tax exemptions for local and other foreign investors as well, ensure that Chinese firms transferred technology and that the latter conducted business through joint ventures in the country.
While Prime Minister Khan's inspiration from the Chinese economic model is to bring about a socio-economic uplift of the poor, the government is pursuing some projects (like the Karakoram highway) on heavy loans that are not economically feasible, according to some accounts, and are therefore contributing to fiscal imbalances.
Moreover, against the promised figure of millions of jobs being created every year to cater to the employment needs of the country's youth bulge (between the ages of 15 and 25), CPEC-related jobs amounted to only 75,000 in the 2014-2018 period. This was due to the fact that Chinese firms operating in Pakistan did not employ local labour at a great scale, reportedly because of their lack of requisite technical skills.
According to an official 2018 report by Pakistan's Bureau of Statistics, the employment to population ratio has more or less remained the same for a  twelve-year period, hovering around 50% from 2006-07 to 2017-18. Surprisingly, the employment-to-population ratio dropped from 50.1 per cent in 2013-14 (when CPEC was launched) to 48.9 percent in 2017-18. The rate of female employment also fell from 22.8 in 2013-14 to 20.9 in 20017-18, a decline of 8.3 percent. These official figures do not vindicate the promise of socio-economic uplift of the millions of people in the country with the advent of the CPEC.
This is not to suggest that CPEC is the cause of all of the economic ills. According to the available reports, out of the 22 projects launched under CPEC, 12 have been completed. Seven completed energy projects added 3,240 MW to the national grid; and, the 392km long Sukkur-Multan Motorway, the biggest CPEC infrastructure project, was completed in July 2019. In addition, as part of the Digital Silk Road, China launched the 823-kilometre fiber-cable network system from Khunjerab to Rawalpindi in February 2019. It will be further extended till Gwadar.
Thus, the economic corridor has been a great success in addressing the country's energy crisis and has made impressive progress in building highways and fibre-optic cable networks, enhancing the potential to stepping up the information flow and transit of goods within the country. The next phase, which involves the development of Special Economic Zones for industries and agricultural sectors in the country, does have the potential to elevate socio-economic development.
As a way forward, Pakistan needs to publish a report on the contractual terms of the CPEC projects, offer a market-driven competitive bidding process irrespective of the origin of the investors, and ensure a level playing field to local and other foreign companies as well.
Secondly, Pakistan also needs to provide an enabling business environment for foreign companies to operate in the country and provide them with the same security that is offered to Chinese companies. Having diverse investments in the country is in Islamabad's own interest as it will create space for achieving autonomy in foreign policy.
U.S. criticism of Chinese investments in Pakistan: the question is more about approach than substance
The U.S. top diplomat for South and Central Asian Affairs, Ambassador Alice Wells in her speech at Wilson Center in November 2019, raised concerns regarding the CPEC projects' cost, contribution to existing debt problems in Pakistan, lack of transparency and insufficient job offerings.
These are the very concerns that local Pakistani investors, heads of different community development programs, former ambassadors, some parliamentarians, and academics raise every now and then.  And, Ambassador Wells referred to the reports from Pakistan's domestic sources (mentioned above).
There is no denying that most of the U.S. support to Pakistan is in terms of grants and aid, which has contributed to Islamabad's socio-economic development, security and enhancement of military power. American technology, machinery and equipment, being of very high quality, are the most coveted in the country.
However, the real problem lies not in the substance of her program, but in her approach of offering the investments to Pakistan.
The U.S. needs to change its approach toward Pakistan and other countries in the neighbourhood with China. Most countries in South and Southeast Asia tend to avoid being part of the zero-sum game between the U.S. and China, owing to their economic interdependence with Beijing and, in Islamabad's case, strong strategic ties as well.
Thus, Washington may have to offer investments to countries of this region in addition to, not by supplanting, Beijing's efforts for socio-economic development. Washington's economic investments, besides its security presence, in this region will arguably be a massive buffer against China's alleged use of bilateral economic ties to achieve economic, military or diplomatic advantages in ways that harm American interests.
As is evident from Pakistani officials' responses to Ambassador Wells' remarks, Pakistan simply cannot afford to give up economic investments from a country that Pakistanis think helped them when the country needed the investments the most—amid nationwide security, economic and political crises. U.S. interests in South Asia will be better served by sustained economic engagement, not by shifting priorities in the region and pursuing external relations largely through a security-centred perspective.