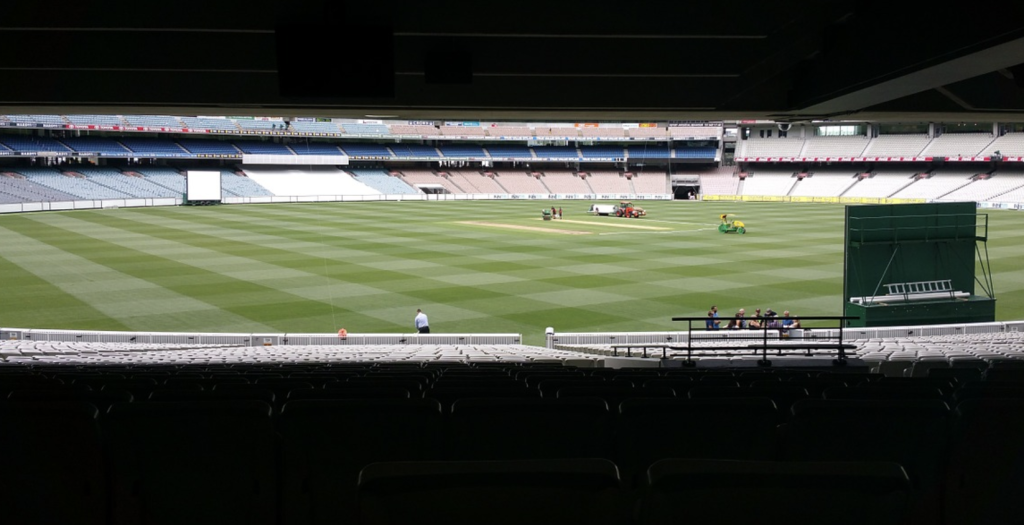 The scope of cricket diplomacy between India and Pakistan cannot be studied in isolation from the decades-long New Delhi-Islamabad hostility, where India considers Pakistan a potential threat to its regional hegemonic ambitions. The growing multifaceted rivalry between two nuclear neighbors is primarily rooted in India's anti-neighborhood policy, which has instructed New Delhi to oppose Pakistan's standing in regional and extra-regional affairs. Moreover, the quest for undermining Pakistan's role in world politics has led the Indian security establishment to design various international conspiracies for degrading Pakistan in the international community.
The recent case of the New Zealand's cricket team's unilateral decision not to play in Pakistan due alleged security concerns based on Indian sources, has validated the claims of a globally active anti-Pakistani campaign. This campaign has targeted Pakistan on various diplomatic fronts, and cricket diplomacy is only the most recent case. The leading architects of the Indian national security strategy have been developing different disinformation campaigns as a more significant part of New Delhi's anti-Pakistani obsession.
New Zealand's decision was based on fake Indian reports about serious concerns regarding Pakistan's internal security situation. The last-minute withdrawal was a severe shock, given the government of New Zealand's reliance on fake Indian reports rather than the considered security arrangements of Pakistan's law enforcement agencies. No information was shared as to the nature of the unconfirmed and unverified threats; however, Islamabad's investigations publicly unmasked the Indian sources behind the messages containing anti-Pakistani propaganda. Pakistan's leading political authorities communicated Indian involvement clearly to the international community, and its role in marring Pakistan's image.
EU Disinfor Lab has already revealed the active role of the New Delhi-sponsored international disinformation campaign. The organization is non-profit and independent entity working on tackling sophisticated disinformation campaigns. Its report, 'India Chronicles: Deep Dive into a 15-Year Operation Targeting the EU and UN to serve Indian Interests' exposed a huge network of numerous fake media outlets, research organizations, and NGOs which are fundamentally designed to serve greater Indian interests in the international community by means of manipulating different facts and fabricating various incidents. In light of the revelations of this report, the New Zealand team's decision was irrational and left a negative impact on the scope of cricket diplomacy in Pakistan.
The international community also needs to remain mindful of the intense regional security environment of South Asia where New Delhi has attempted several times to sabotage Islamabad's efforts at the regional and international levels. Prior to the New Zealand episode, Pakistan's investigations categorically established the involvement of the Indian intelligence agency in staging a terrorist attack on the Sri Lankan cricket team in Lahore. This tragic incident was an offensive attempt to diminish Pakistan's role in the region viz a viz cooperation between Colombo and Islamabad; more so, it legitimized Islamabad's claims of intense Indian efforts against Pakistan. Those claims became irrefutable when the Kulbhushan Jadhav case appeared in the International Court of Justice.
Further justifications of New Delhi's objectives can be understood by considering the dynamics of contemporary South Asian politics. India's disinformation campaign against Pakistan has several causes, as detailed here.
The arrival of the Modi government has revolutionized Indian politics on fanatic ideological patterns. It turned Hindutva ideology into 'Modituva' and augmented violent ideological differences between the Hindu and Muslim communities. Under Modi, New Delhi adopted an approach targeting the Muslim community living in India and its occupied region of Kashmir. This has further encouraged the Hindu leadership to tarnish Pakistan's ideological foundations in the world.
Pakistan's condemnation of India's massive human rights violations in Indian Occupied Kashmir has become an international trend and an unreliable global reality, supported by the rise of various reports of New Delhi's draconian measures in the occupied areas. This has motivated New Delhi further to manipulate Pakistan's position on the Kashmir issue.
Pakistan's cooperative bilateral approach for its neighbors has resulted in the signing of a mega economic corridor project with China, strengthening the scope of Sino-Pak cooperative bilateralism. In response to Islamabad's increasing trading potential in the international community with the support of Beijing, New Delhi has initiated an international campaign for declaring Pakistan's domestic security environment as fragile.
Post-American withdrawal from Afghanistan, the newly established Taliban government has decided not to let anyone use its land against other nations. This decision has frustrated the Modi government's efforts in its anti-Pakistan Afghan policy, provoking New Delhi to criticize Pakistan globally.
Based on the four scenarios mentioned above, one can logically accept the presence of New Delhi's active disinformation campaign across the globe. This campaign has led Indian mainstream media to spread inaccurate and fabricated facts about Pakistan to an international audience. Therefore, the international community is required to behave responsibly while dealing with Pakistan. Governments need to simply verify the credibility of Indian information sources before considering them seriously helpful in taking any decision about Pakistan.
Specific to cricket, a rational and impartial role of the international community will not only help Pakistan to empower its diplomatic forces in the domain of sports, but it will also encourage the leaders of different nations to appreciate Pakistan's vision of cricket diplomacy at the regional and international levels. With the support of a balanced role of the international community, Islamabad can diversify the potential of its sports diplomacy beyond cricket under the broader rubric of its cooperative bilateral relations with other nations.