Print PDF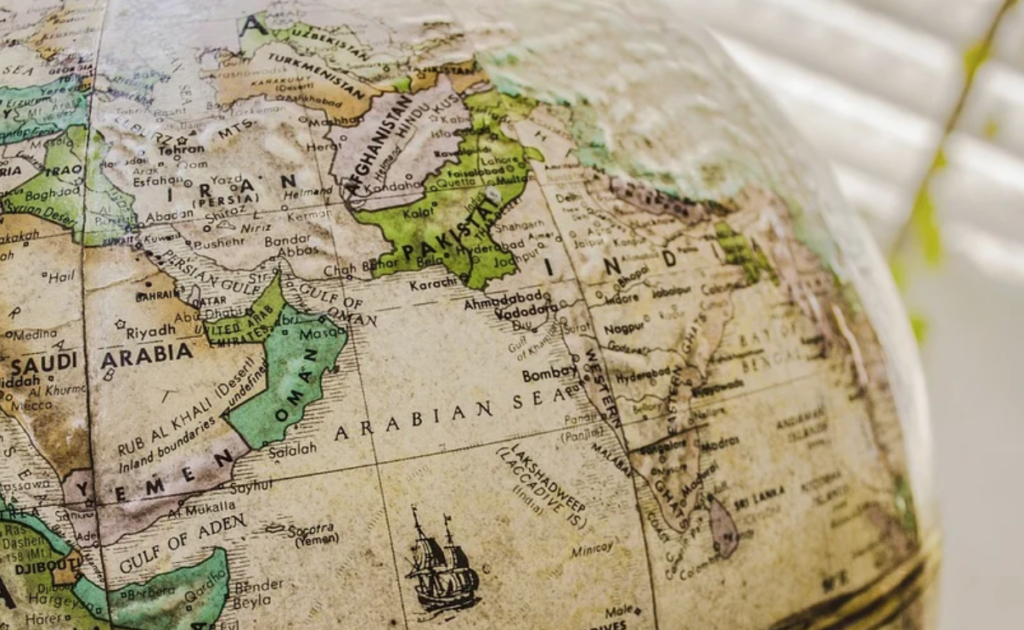 India and China share an almost 2000 km-long border as per Chinese claims and over 4000 km as contended through the Indian narratives. The actual length of the border is 3488 km, which starts at the junction east of Siachen between Pakistan, China and Indian Occupied Kashmir (IOK), moving along the entire length of the Northern Indian territory, going all the way to Myanmar. This border has multiple complex regions, rough geographies, and historically contested peripheries. The 19th Century British annexation of many Chinese regions has always remained a point of concern for China. Unfortunately, the British had a shameful legacy of mapping occupied colonies, drawing arbitrary lines with little or no regard for the local history, culture, society, and economies, not to mention sowing the seeds of conflicts that could last for centuries.
The Indian–Chinese border was no exception. Addition of Ardagh–Johnson Line in 1865, Macartney–Macdonald Line during 1899 and McMahon Line of 1914, are all part of the same reprehensible inheritance. All these lines now form part of the Line of Actual Control (LAC) between China and India. The LAC meanders along Ladakh in the IOK, Uttarakhand, Himachal Pradesh, Sikkim, and Arunachal Pradesh – none of them without contested claims.
The important questions arise, why there is such a large discrepancy between both nations claiming different border lengths, and what are the bilateral and regional consequences? These questions are more relevant due to the latest Chinese–Indian soldiers' spat in the Ladakh region and many other places along the LAC. Indian media claims that the incursions have been to the range of 3 to 8 KM at multiple places. As an unprecedented and dangerous development, China has refused all Indian requests for border meetings, necessitating high-level diplomatic engagements (and therefore the trying, and possibly, payback time for the Modi– Doval Doctrine).
On 19 Dec 2010, The Times of India reported that China had excluded almost 1600 kms from the mutually shared border. This claim was repeated by the Indian Envoy to Beijing, Jaishankar, who refuted the Chinese claim. However, during the Chinese Premier Wen Jiabao's December 2010 visit, China maintained the stance that the length was 2000 km and not 3488 km, as claimed by India. Further analyses of this discrepancy reveal that China had excluded Ladakh and many other portions from LAC and continues to consider them as part of (Indian Occupied) Jammu and Kashmir and not the state of India. This claim has been echoed by multiple scholars in research publications, books referring to India, and China. Ostensibly, there is no doubt in Chinese policy circles that the total length of LAC is 2000 km, and Ladakh is not part of India, therefore, any Indian excesses in that region are taken seriously and with grave concern. To further substantiate this claim, unlike the passport stamped visas issued to the Indian citizens, China has been issuing special "stapled visas" since 2009 to the residents of Indian Occupied Jammu and Kashmir and Arunachal Pradesh, whom they do not consider Indian citizens.
During the last few months, India has made unprecedented
indulgence in the Occupied Kashmir and Ladakh. First, the abolition of Article 370, and merging of Kashmir into the Indian Union during August 2019, and second, splitting of Ladakh from the Indian Occupied J&K and its merger in the Union as a separate territory. A third (although decades-old) transgression has been the construction of Darbuk–Shyok–Daulat Beg Oldie (DSDBO) Road on the eastern fringes of Ladakh. This 255 km long road was planned post-Indo-Pakistan Kargil War to serve three purposes:
1) to provide an alternate and year-round road infrastructure to the troops deployed at Siachen;
2) threaten Pakistan, one by building an all-weather road to sustain its deployment in Siachen, and two by the proximity of Daulat Beg Oldie – just 9 km away from Karakoram Pass, which is dangerously close and can infringe upon the CPEC and other Pak-China interests; and
3) to dominate the eastern Ladakh region to further the Indian claims of Aksai Chin, which is currently under Chinese control. The construction of DSDBO Road started in 2000 and was completed, (after a lot of funding issues) by the Indian Army in 2019, at a cost of Rs. 3,200 million. The Indian intelligentsia places the DSDBO Road as the cause of the recent standoff, however, they are hesitant to blame BJP's annexation of J&K in the Union and division of Ladakh from J&K.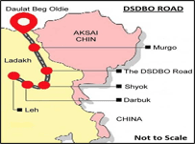 It is important to note here that a major reason for Indian refusal to join China-Pakistan Economic Corridor (CPEC) was that the project runs through Gilgit – Baltistan region. India claims Northern Pakistan to be part of Kashmir, and Kashmir as part of India, and therefore, the demand that the Chinese should have sought permission from India before embarking on the CPEC passing through this region is considered preposterous (if not outright ridiculous), to say the least, both by China and Pakistan.
Without going into further detail of what India believes to be the extent of its excesses, it is not hard to trace the origin of all the regional border problems back to India. First, well-known and extensively covered by scholarship, is the dispute against Pakistan over Kashmir. Second, only one segment of Sino-Indian spat has been discussed here, but the Chinese claims over Arunachal Pradesh, Doklam on Bhutan border, (not to mention the latest Chinese anger over Indian support for Taiwan), are all noteworthy border-centric disputes. Similarly, among the smaller neighbours, such as Nepal's objection against the depiction of Kalapani as part of India in the November 2019 map, alongside the annexation of 35 square kms area, and the inauguration of Kailash–Mansarovar, a 50 km long Himalaya Link Road leading to a Hindu pilgrimage site in the Tibetan plateau, has left the Nepalese completely shocked and dismayed. This Indian claim certainly involves and annoys China, as the Himalaya Link Road is an infringement in the tri-state area between Nepal, China and India. The Indian border with yet another smaller state, Bhutan, has been a source of friction as the tri-state area among these three nations (China, Bhutan, and India) is also disputed at Doklam. China has been in constant negotiations with Bhutan on the issue, much to the annoyance of India, as India claims tacit control over Bhutan by supporting it militarily and economically.
Similarly, without going into the details of historical Indian problems against Sri Lanka over security and fisheries, against Bangladesh over ill-defined and porous border pushing and pulling Rohingya Muslims, with Myanmar over fencing the border, it is prudent to claim that India remains the centre of gravity on all border issues. Finally, the exhaustive list of disenfranchised Indian neighbours also includes Mauritius and Maldives, over the Delimitation of the Maritime boundaries.
Traditionally, Chinese neighbour policies are not impulsive or hasty. A long and empirical history must exist before drawing the Chinese military response. As mentioned above, the BJP-led Indian government's policies have not only been inimical towards its own (Muslim) population but have been directly infringing upon the neighbours' challenging regional peace. China has over 200,000 troops deployed in the Tibet region and under current circumstances, India is in no position or state of preparedness to confront China militarily. In a region that is heavily militarized and has multiple nuclear-armed nations, one can only hope that an all-out war can be averted.
The irrational, narcissistic and ignoramus behaviour displayed by Modi and his Hindutva-clad BJP cohorts at the helm of Indian affairs, make peace predictability a tall order. Many individual levels of psychological analysis have been carried out on present-day incoherent politicians such as Trump, Kim Jong-un, and Modi. However, there is something infra-ordinary and banal about Modi, which might add to the explanation about the epitome of irrationality. In a study published during March 2019, by the Indian Journal of Neurology, a human brain atlas was prepared.
The research posited that the size of the Indian (male and female) brain was found to be significantly smaller than their "neighbours" and the Caucasians, in all three dimensions: height, width and length. An earlier yet related study revealed that the size of the brain is important for intellectual abilities. The intersection of these two studies is (regionally and individually) revealing. The brain size has an impact on the speed of processing information, memory, learning of isolated new skills, integrated reasoning, innovation, and most significant, strategic attention. The proverbial "myopic" view tends to distort not only one's thinking ability but also inspires one to believe that their truth is the only truth. Modi and his Hindutva policy planners face the same dilemma calculating all the border algorithms!