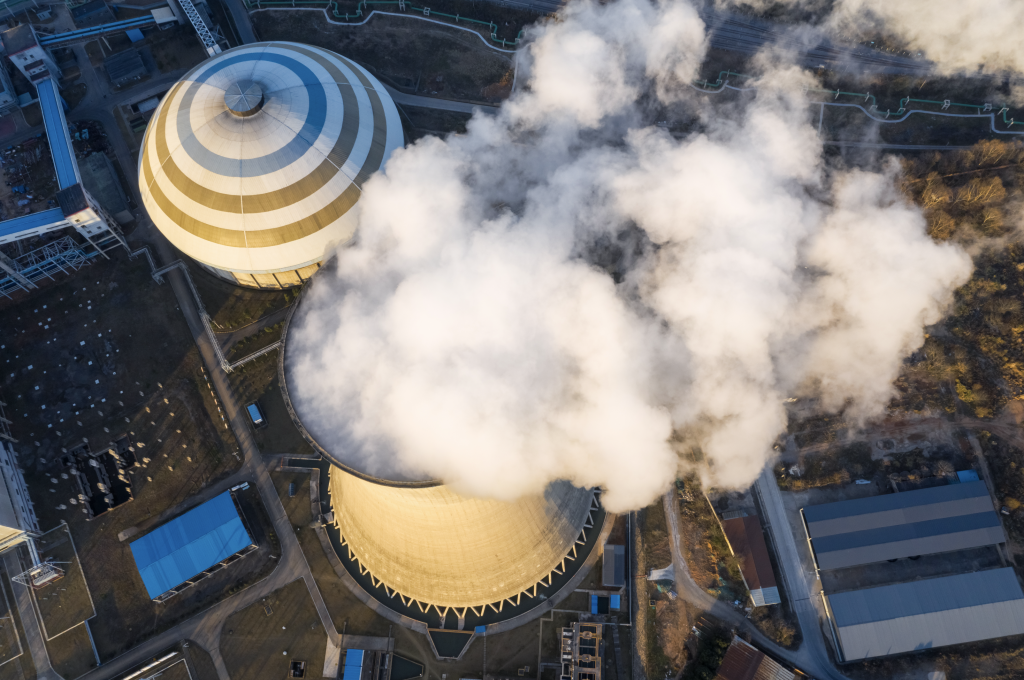 The constant struggle to ensure an energy supply to Zaporizhzhia nuclear power plant during the Russia-Ukraine war has highlighted a number of the risks to nuclear facilities during the conflict. Due to power outages, the Zaporizhzhia nuclear power plant has depended on a limited supply of backup diesel generators. This risks the safety of people, plant and cooling systems, and the longer these power outages last, the higher the chance of a nuclear accident. This makes it vital that nuclear facilities carry out adequate risk assessments to analyse the possible effects of war. Such an assessment will support the facilities and states in devising an updated nuclear security plan according to the Design Basis Threats and Beyond Design Basis Threats.
So far, the nuclear facilities have been preparing to detect, delay and respond to a threat of sabotage from terrorism, extremism, or insiders. These could be groups, individuals or non-state actors targeting the nuclear facility. However, the changing threat environment reveals that nuclear and radioactive facilities must be adequately prepared for war and violent civil unrest. Although international humanitarian law protects such facilities, the incidents from the Ukraine war have highlighted the urgency of addressing the matter. Nuclear facilities are critical infrastructures of a country. Therefore, a state's primary responsibility is to secure such facilities in case of war or violent civil unrest. Under such undesirable conditions, nuclear and radiological facilities can have two types of impacts.
First, a war directly impacts nuclear and radiological facilities in terms of the security and safety of facility infrastructure, nuclear material, employees, society and the environment. In case of bombing on or near a facility, the operations would be dismissed. Such an event could lead to radiation exposure, contamination, as well as misplacing or loss of material which brings the threat of exploitation and proliferation. The direct impact of the war could also be the abandonment of the facility and material as a result of lack of access to the facility due to curfew, blockage or attack. Under such conditions, the facility would be unmanned, which risks the malfunctioning of machines. Facilities can also be impacted by emerging technologies used in war, such as drones hovering over a facility. It could also be under a cyberattack to take control of the operations. Although such threats persist during peacetime, the perplexing circumstances to tackle such situations during wartime could be challenging.
Second, the war indirectly impacts nuclear and radiological facilities, which endangers safety and safeguard measures. Nuclear facilities can be indirectly affected if a power outage or other supplies such as water or gas are disrupted. Such energy shortages become the reason that nuclear facilities are caught in the crossfire. A war also weakens the regulatory and legislative control over the facilities. Due to an active war in the country, the regulators cannot perform necessary inspections; nor can the International Atomic Energy Agency (IAEA) inspectors reach the facility to ensure that safeguard seals are intact. This risks involuntary carelessness on the part of operators due to constrained conditions.
A war or violent conflict also risks the material that is in transport. For example, an armed attack on a truck or train transporting the material is a great possibility during a war. This could lead to losing track of or contact with the transporter, which endangers safety, security and safeguards. In addition, recovering material from such an incident would be challenging in an ongoing war. Similarly, low-grade facilities such as research institutions, universities or medical sites need adequate security and safety measures to protect the radiological material during a war.
Before Ukraine, many countries at war struggled to ensure the safety and security of nuclear and radioactive material. Afghanistan, for example, uses radioactive material for medical, teaching and oil exploratory purposes. However, due to civil war, the radioactive material facility became inaccessible because of road blockages by the Taliban and other tribal groups. Similarly, Nigeria uses radioactive material for research, oil and gas exploration and agriculture. Civil war and armed groups such as ISIS and Boko haram significantly threatened radioactive material under regulatory control.
A national threat assessment is critical to determine how a country would respond to war and civil unrest. The IAEA has a Convention on Early Notification of Nuclear Accidents and a Convention on Assistance In Case of a Nuclear Accident or Radiological Emergency. However, these conventions do not mention a system of notification and assistance in case of a war situation where access is limited, and any incident can have multiple chances of recurrence. Member states can report any accident or emergency that has happened or could possibly happen, which could release radioactivity across the border. The IAEA also has an Incident and Emergency Centre, a 24/7 coverage and on-call system. In addition to this, the IAEA has a website called the Unified System for Information Exchange in Incidents and Emergencies (USIE) for the exchange of information and follow-up of an accident during an emergency. However, it remains uncertain how contact can be established under war conditions. Therefore, there is a need to reconsider how support would be provided by the IAEA during the constrained environment of war.
At the national level, coordination and communication centers must be well-equipped to expedite war contingencies and assistance to nuclear facilities. Such centers need to have an effective coordination mechanism involving national stakeholders such as the police, military and security forces. All stakeholders must collaborate with operators to ensure the technical and logistical aid and guidance required during the war. These efforts include devising plans that function during war, emergency contingency plans, contact points, transport security plans, etc. These plans would need clarity on the roles and responsibilities of various stakeholders. To ensure a practical outcome, it would be important that adequate training and drills are done periodically. It will also be essential to update and revise the plans of action as per need.
During a war or violent conflict, strong coordination and communication between the regulators and security operators will be needed. This will assist in enhancing the emergency operational capacity of nuclear facilities. A responsible emergency committee of operators and regulators would be required to deal with war. The facility also needs security awareness programs informing employees of the on-site war evacuation and emergency plan. All facilities must have bunkers and underground compartments to store radioactive material. In case of war, it is also essential to have offsite monitoring systems so that people outside the facility know the facility environment. Being innovative with physical protection measures and sharing risk information will be the key to ensuring the safety and security of the nuclear facility. In the commercial sector, risk information sharing is not a common interest. However, it is vital to remember that human safety and nuclear security is the primary goal of risk information sharing, rather than achieving business interest. Collaboration rather than competition can ensure nuclear safety and security during a war.
For the security of a nuclear facility, it is also essential to have a good connection and communication with the local population. During war and civil unrest, locals can act as intelligence gathers or reporters of any security sabotage. In addition, they can be the first resort for rescue and assistance in case of an attack. Society must understand that the security of nuclear power plants is everyone's responsibility. War is the most detrimental event for the country; therefore, we must learn from others and plan together to overcome difficult times.