Print PDF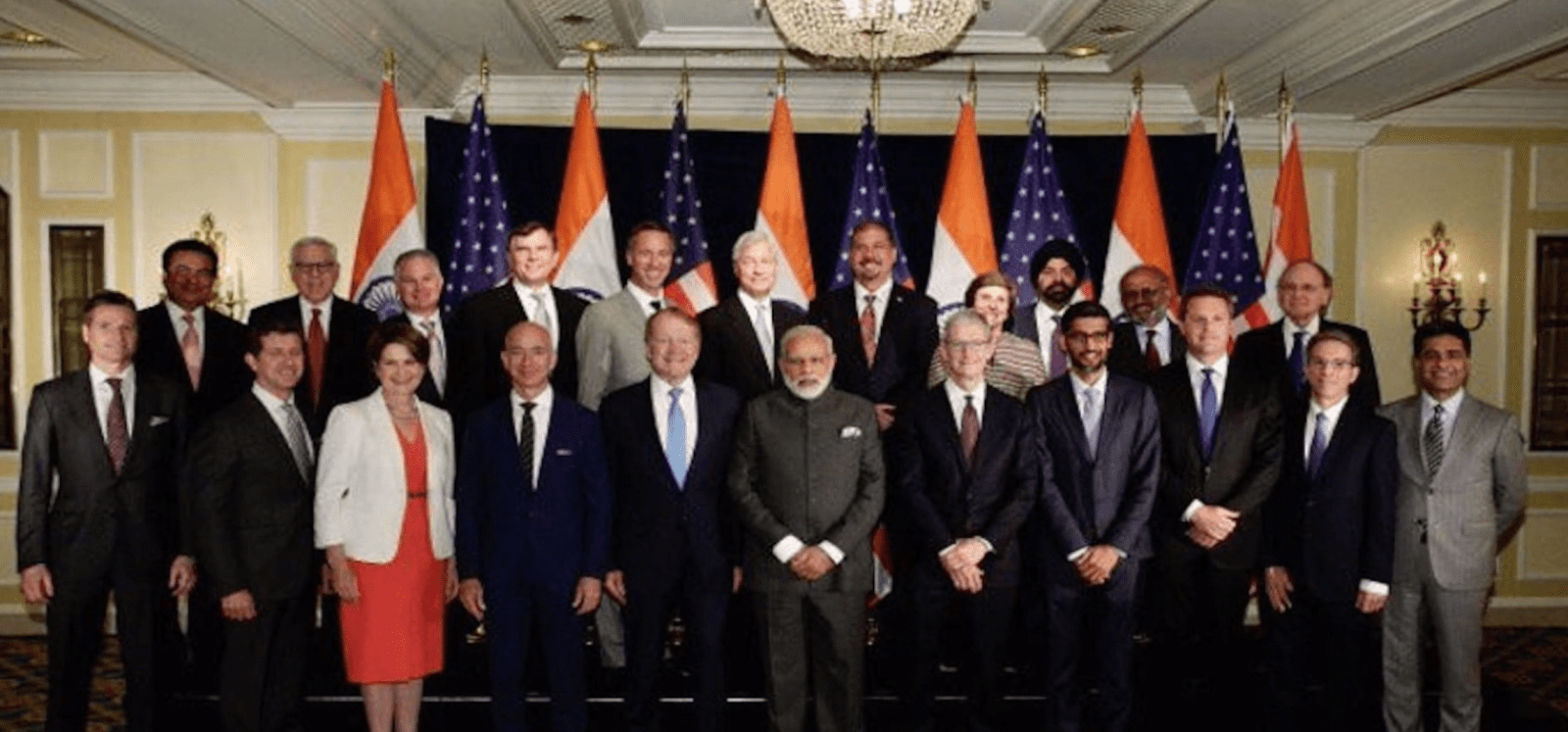 India and the US have a convergence of vital national interest to manage favourable regional order in South Asia. The main challenge to their dominance in the region emerges from Pakistan and China nexus, especially after signing of China–Pakistan Economic corridor, which is a flagship project of China's Belt and Road strategic initiative. The growing economic and military strength of China poses a threat to India's strategic interests.
China's active presence in the South Asian region and the Indian Ocean region creates problems for India. Within one decade, from 2005 to 2015, the Chinese economy has grown four times, while military spending has increased three times as compared to India. This dramatic rise of China is explained by Graham T Allison as 'unprecedented in the modern world history'. India and the US both view China as a competitor in this context and challenger to the US led global international economic order.  
The spectrum of great power competition has expanded between the US and China from bilateral trade to regional politics of South Asia. India and the US want to contain China's influence in the Indian Ocean region and challenge its primacy in the South Pacific Ocean region. While China has expanded its involvement in the Indian Ocean region and South Asia by signing agreements under BRI with Sri Lanka, Bangladesh and Pakistan.
India and China both are striving for relative advantage in the Middle East and Central Asia in the domains of energy and technological advancement along with strengthening their sphere of influence in South Asia. Indo-Chinese history of past military conflicts has shaped their responses toward each other. Given this dimension of increased military spending of China, India has increased its own military spending, which has resulted in spiralling up of the military spending and security dilemma in South Asia.
Indian strategic community has long focused on expeditionary warfare and emphasized on the military buildup to acquire sufficient capacity to impose a naval blockade on important sea lanes of communication that is considered vital for China in case of a crisis, including the Strait of Malacca by using its advantageous position from its extended territory of Indian ocean islands. Many Indian analysts and policy experts argued that India must develop enough naval power to impose a blockade on the Indian Ocean shipping sea lanes of communication to coerce China.
In 2012, Indian Defence acquisition council (DAC) mentioned developing expeditionary operations capacity building as a major initiative to attain power projection force.  India has not exercised such naval blockade up till now, but the Indian army landed into disputed territory near the line of actual control LAC (Indo-Chinese border), despite the presence of Chinese army in 2017 that resulted in Doklam crises. However, this military standoff was amicably resolved by both sides despite conflict and competition. The 2017 standoff between hundreds of Chinese and Indian military personnel at the Bhutan-China-India tri-border area was a reflection of operational conflict reduction and resolution mechanism between India and China.
Indo-US alignment is instrumental in their China containment strategy as both view its economic rise a challenge to their strategic interests.  The growing intimacy between India and USA has spiralled India's military modernization. US supports India's bid for the membership of important international forums including permanent membership of UNSC, and inclusion in the Nuclear Supplier Group (NSG).
The US has two important strategic interests in South Asia, including settlement of Afghanistan problem by having a pro-US regime and curtailing the economic rise of China. The US conceives India as a partner in this endeavour. In 2001, Collin Powell told senate "India has the potential to help keep the peace in the vast Indian Ocean area and its periphery.' Similarly, in 2006, National security strategy NSS document cited India's role 'to shoulder global obligations in cooperation with the United States in a way suiting a major power'.
In 2015, NSS further endorsed that India has emerged suitable to play the role of regional security provider in more explicit terms than ever before. Similar remarks were passed by President Trump in his August 2016, US South Asia and Afghanistan Policy speech where he indicated toward India as regional stability burden sharing force. India also conceives great power role for itself in the region, which is the current manifestation of India's regional policy. In 2013, Premier Manmohan Singh argued that India's geostrategic location offers it a role of 'a net provider of security' in its immediate region and beyond. Again in 2015, addressing at the UN General Assembly, Indian Foreign Minister mentioned that 'India has emerged as a net security provider. Premier Modi, in his 2019 election victory speech, mentioned that the international community must accept India as a great power.
This Indo-US recognition of India as a regional net security provider has resulted in more aggressive approach of India toward Pakistan, which is viewed as a stumbling block in the development of India-led regional order in South Asia. This strategic environment has severe security implications for Pakistan.
Pakistan has responded by diversifying its relations with other great powers, especially China and Russia. Pakistan has cemented its partnership with China through CPEC to balance the evolving strategic environment in the region. Pakistan's opening up with Russia by signing multiple MoU's and agreements in the fields of energy cooperation, military hardware procurement and trade cooperation can be viewed in this regard as foreign policy diversification attempt of Pakistan.