Print PDF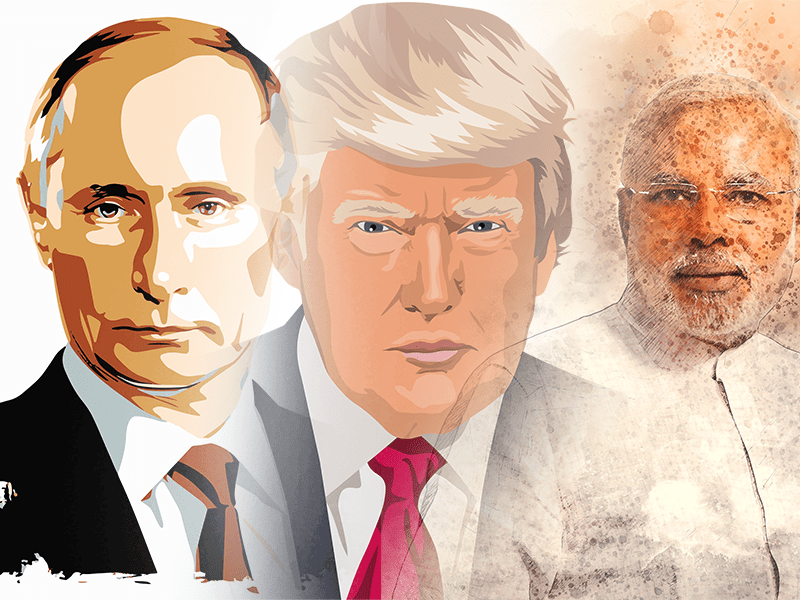 Over the last few years, India has embarked on an extensive and all-encompassing military modernization program that has carried serious repercussions for both its diplomatic and strategic ties. It has done this by expanding both its indigenously developed weaponry, and by signing various short and long-term hi-tech defence deals with the U.S., Russia and Israel to modernize its armed forces. In this, it has been able to balance its strategic relationship with the U.S. and Russia while acquiring advanced military hardware from both powers. Based on this, India's military modernization plans have led to important long-term implications for the regional security and stability of South Asia.
In modernizing its military, India's major focus has been to enhance its air defence capabilities by acquiring advanced missile defence systems. At, present India possesses a broad range of air defence systems which include various indigenously developed ballistic missile defence systems, as well as the Barak-8 missile defence system which it jointly developed with Israel. With a view to expanding its future capabilities it has also signed an agreement with Russia for the purchase of the S-400 anti-missile system last year, delivery of which is expected by 2020. In a recent development, India is also in the process of acquiring the 'National Advanced Surface to Air Missile System-II (NASAMS-II) from the U.S. These, once acquired, would theoretically provide India with an extensive multi-layered missile shield by combining some of the world's most advanced Missile Defence Systems available today. India would be able to comprehensively address a diverse array of threats ranging from ballistic missiles, cruise missiles, fighter jets and unmanned aerial vehicles.
India's eagerness to purchase the S-400 from Russia is widely perceived by the U.S. as a destabilizing factor for enhanced Indo-U.S. strategic cooperation. In this regard the U.S. has proposed that India purchase its Terminal High Altitude Areas Defence (THAAD) and Patriot Advanced Capability (PAC-3) missile defence systems instead, to further enhance their strategic ties. India, being a rational state and pursuing its national interest, is unlikely to do this at the cost of losing Russia as a major strategic partner. India's acquisition of both the S-400 from Russia and the NASAMS-II system from the U.S. is thus evidence of it opting to choose the middle path by balancing its collaboration in missile defence between both of its strategic partners.
Coming back to the missiles themselves, both advanced systems (S-400 and NASAMS-II) hold immense significance for India's air defence postures when compared with each other in terms of their overall capabilities. The NASAMS-II missile system's batteries are equipped with a combination of various surface-to-air missiles, gun systems and advanced medium- range air-to-air missiles. At the technical level, the system is equipped with 3D surveillance radars, fire distribution centers, and command-and-control units. The Russian S-400 anti-missile system comprises of 8 launchers and up to 112 missiles. It can engage 80 targets at a time including cruise and ballistic missiles, UAVs, jet fighters, and support aircrafts at a longer range of up to400 kilometers, which no other current missile system in the world is capable of.
India is investing heavily in its multi-dimensional missile defence programs, building a sophisticated air defence shield with a capability of possibly fighting a two-front war against Pakistan and China. In this context it is assumed that India would likely utilize the S-400 as a major air defence shield against China whereas the NASAMS-II would be inclined more towards protecting India against any strike from Pakistan.
India intends to project itself as a technologically advanced country that is capable enough to establish 'strategic deterrence' based on the deployment of such advanced missile defence systems. This posture, however, becomes increasingly complex because of the short flight times and the 3,133 km long border (including the LOC) it shares with Pakistan, along with other geographical constraints which make accurately developing these systems a considerable challenge. Such challenges, for instance, were evident in the recent aerial dogfight between both countries following the Pulwama incident in which India's air defense systems failed to deter Pakistan from striking back. This system had also led to costly casualties when an MI-17 helicopter was mistakenly hit in a friendly fire incident, possibly by an Israeli origin missile. In this regard the acquisition of and integration of the more advanced NASAMS-II system is likely aimed at surpassing such challenges and substantially upgrading India's existing air defence systems in case of any such engagements in the future.
With India in pursuit of finding ground for a limited war against Pakistan, if India goes for a 'comprehensive counter-force' or 'surgical-strike' under the notion of the Cold Start doctrine (CSD), these missile defence systems could act as the most decisive factor in a future conflict. India would be in a much better position as compared to today, if it were able to neutralize Pakistan's massive retaliation based on 'full spectrum deterrence' (FSD) by utilizing tactical missiles capable of delivering nuclear warheads.
Pakistan has maintained credible nuclear deterrence against India to assure its security and preserve its sovereignty. India intends to neutralize Pakistan's deterrence by opting for advanced missile defence systems which would likely put the regional security environment at much greater risk. Pakistan, though, wants peace and stability in the South Asian region but has a threat perception inclined more towards its Eastern border. India's increasing missile defence capabilities, based on its evolving strategic ties with both the U.S. and Russia, would likely disturb the deterrence stability of South Asia even further. Based on these developments Pakistan needs to revisit both its strategic, as well as diplomatic outlook, specifically taking into account India's ambitions of building one of the world's most robust and integrated missile defence shields to date.
The writer is working as a Research Associate at Strategic Vision Institute (SVI) Islamabad.