Print PDF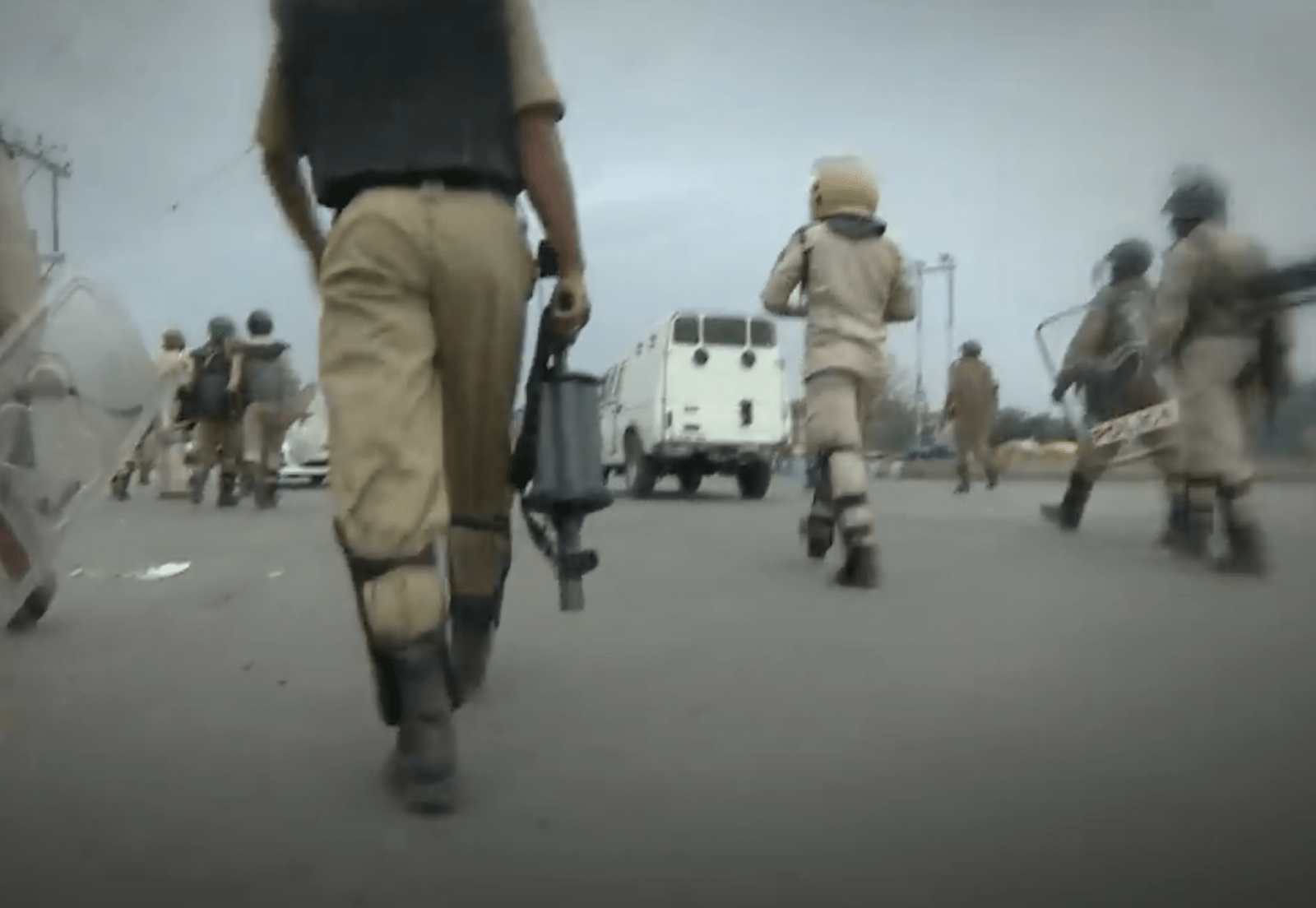 The COVID-19 pandemic has aggravated the already brewing humanitarian crisis in Indian occupied Jammu and Kashmir (IOJ&K). People of Indian occupied Kashmir are already facing the brunt of the extended lockdown and imposed curfew, sanctioned with the draconian Armed Forces Special Powers Act (AFSPA) by the Modi regime. Since August 5, 2019, communication blockade, information blackout and movement restriction as part of curfew, has turned Kashmir into a large jail. Students' educational careers are damaged due to the lockdown of schools, colleges and universities in the region.
Kashmiris have suffered huge economic losses in businesses because of crippled economic activity in the region. More than one million people have lost their jobs while many have lost their homes. Tens of thousands of Kashmiris, who were working in IT sector, have also lost jobs due to internet suspension in the valley. Proper healthcare facilities have not been provided to Kashmiri people in the time of acute pandemic, and a large number of Kashmiris have turned into mental health patients after suffering from prolonged unbridled violence of Indian occupation forces.
According to Kashmiri media service reports, since 1989, a total of 95,454 Kashmiris have died in this freedom movement, including 7,134 custodian killings. The number of civilians arrested during this era is more than 100,000. 22,910 women have been widowed while more than 1 lakh children have become orphans due to Indian killings. This scenario has disappointed Kashmiris who are facing perpetual suffering at the hand of Indian occupation forces and given rise to a home-grown resistance movement of Kashmiri youth militia (freedom fighters). Increasing India –Pakistan hostilities amid pandemic across the Line of Control in the Kashmir region can create another military crisis with adverse consequences for regional and global peace. Modi's regime is creating a military crisis in South Asia for its political objective of promoting Hindutva politics at home.
Modi's government has changed the legal status quo on the Kashmir issue under the deep currents of Hindutva politics. RSS, the current ruling political party of India, is leading this Hindutva project. Hindutva is a political ideology which aims to secure the political objectives of establishing a Hindu state and securing communal rights of the Hindu community at the cost of other communities and religious groups living inside India. BJP and Modi are using it for their narrow political objective of getting regime stability by moulding domestic opinion in their favour in the veneer of Hindu reformation and revivalist movement. The Modi regime is changing the political culture of India by changing its political charter through the Safronization of Indian youth against Muslims in India, Pakistan and Kashmir.
India decided to unilaterally change the special constitutional status of IOJ&K by abrogating Article 370 of the constitution in August 2019. Anticipating resistance to this change of status of Indian occupied Kashmir, India deployed ten thousand additional troops along with around one million stationed troops to uphold curfew in IOJ&K under the veneer of the AFSPA. The international community has limited itself to expressing reservations on the evolving humanitarian crisis which resulted due to Indian curfew in Kashmir. USA, UN and OIC counters have not played a responsible role due to India's economic leverage over them.
India is justifying its military occupation in Kashmir by creating a military crisis on the Line of Control (LoC), an operational border, between Pakistan and India. Because any military crisis with Pakistan over Kashmir will provide justification to the Modi government for incurring violent crackdown on common Kashmiris who are already in the perpetual state of suffering due to prolonged curfew in the region. Pakistan needs to de-escalate the conflict instead of escalating the security situation on the Kashmir issue. Since 2014, India has not revised its commitment for adherence to the Line of Control ceasefire violation agreement after the compilation of the first ten-year phase of this agreement in 2013. The Modi government has deliberately avoided adherence to this conflict reduction agreement in order to bolster its political objective of promoting animosity against Pakistan for domestic political purposes.
Since 2014, India has increased skirmishes on the Line of Control in order to coerce Pakistan and create compliance in its behaviour to withdraw its political and legal support from the Kashmir cause at international forums and in the international media. Indian military actions in Kashmir and aggression across the Line of Control can create another military crisis in South Asia under its escalation ladder dominance strategy which they created in the aftermath of Pulwama in 2019. The surgical strike stratagem of India failed to achieve its political objective yet it created a false sense of military superiority obsession in India.  India has learned no lessons from the failure of their "escalation ladder dominance strategy" during the Pulwama-Balakot military crisis of 2019. Modi's adventure can put regional peace in South Asia into jeopardy.
Pakistan cannot withdraw its political and legal support from the Kashmir cause. The dilemma with the international community's concern and support on Kashmir is that they raise concerns on human rights violations in IOJK but they do not support Kashmir freedom movement as a justified movement demanding the right to self-determination under UNSC resolutions. Pakistan needs to project Kashmir as a humanitarian crisis in order to expose the Indian narrative on Kashmir. Pakistan needs to adopt a thematic approach to diplomacy on the Kashmir cause by promoting it as a prevailing humanitarian crisis instead of limiting diplomatic response to a reactive case-specific approach regarding Kashmir.