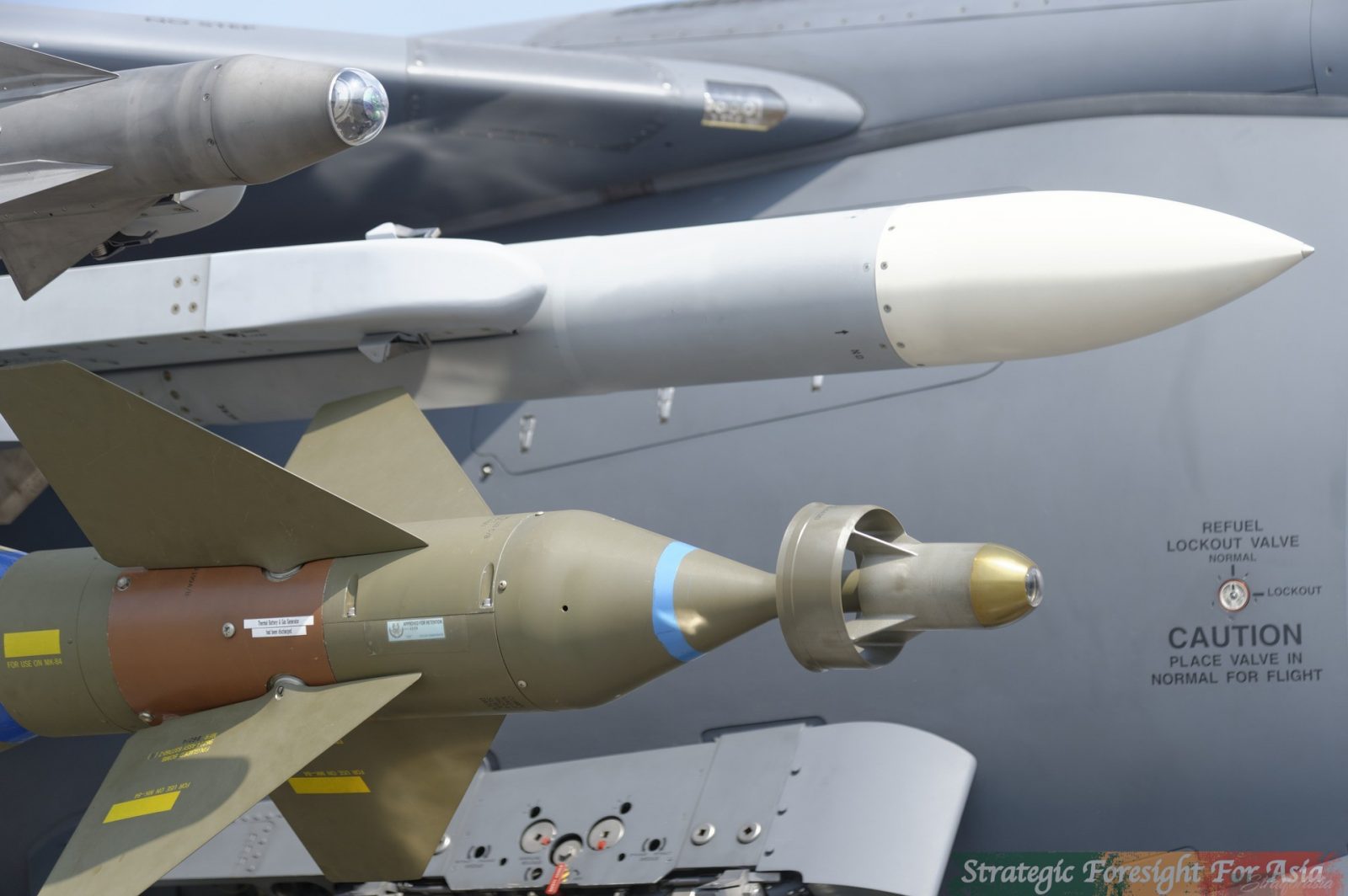 Nuclear weapons are weapons of deterrence and should only be used as a last resort measure. Talking to a foreign news agency, Pakistan Army's spokesperson said that: "Since we have gone overtly nuclear, as India also, in 1998, our stance is that this capability eliminates the possibility of conventional war between the two states."
Nuclear weapon is essentially for deterrence and no sane country having this capability should talk about its use, but deterrence has an inherent dilemma that nuclear weapons only deters as long as these weapons remain useable; otherwise, it would stop deterring the intended adversary. It is for this reason that no nuclear power has ever guaranteed that it will never use nuclear weapons against its adversary.
Pakistan in the past had always opposed nuclearization of the region. Before both countries formally declared themselves as the nuclear weapon states in 1998, Pakistan supported all such proposals that could prevent India from acquiring the nuclear capability, but since these proposals were rejected by India and did not get much traction by the international community, therefore, Pakistan was forced to follow the nuclear path.
Pakistan nevertheless, continues to support all such initiatives that are non-discriminatory and do not undermine its security interests. More recently in 2016, Pakistan had also offered a bilateral test ban treaty to India, but India does not want to bind itself under a legally binding arrangement that could preclude the possibility of future testing of its thermo-nuclear weapons.
The military spokesperson's remarks were meant to underscore the principle of equality, once he stated that "Pakistan will undertake anything which is based on equality. You cannot tie the hands of Pakistan and keep India open. Anything that happens should happen for both countries."
On the issue of growing Pak-Russia engagement, the military spokesperson said that "Pakistan is negotiating defense industry cooperation with Russia in the areas of aviation, air defense systems, and anti-tank missiles," but did not divulge more details.
The spokesperson also appreciated Russia's constructive role in mediating the recent crisis between India and Pakistan and said "we would welcome any third- party mediation, which can bring peace in the region. And Russia is more than welcome."
This is a significant departure from the past when Pakistan was seen more closer to the United States, and Russia was seen as a 'less friendly' country. Pakistan has also appreciated Russia's role in the Afghan peace process, which is based on its genuine interest to bring peace in the region.
The military spokesperson commenting on Russia's increasing role in the region stated: "We greatly value the relevance and importance of Russia in the region, especially what role Russia has lately played towards the Afghan reconciliation… Russia looks toward a balance of power and multipolarity in the world. We value Russia's voice as the voice of reason, and we would love if Russia, being a powerful country, plays its role which enables bringing peace in South Asia and beyond. And we expect that Russia will do it, as the efforts, in fact, being undertaken by Russia are generating good results."
Commenting on the recent controversy over the use of F-16 aircraft against India, the Army spokesperson said that the Indian Mig-21 was hit by Pakistan's JF-17 aircraft and not by an F-16. Commenting further on the issue, he said: "As regards to how to use F-16, in what context [they] were used or not — because at that point of time our entire Air Force was airborne — now it remains between Pakistan and the US to see how the MoUs regarding the use of F-16 have been adhered to or otherwise," but Pakistan would use whatever it deemed necessary if it came to its "legitimate self-defense."
The issue of F-16 use was first raised by the Indian media that found it difficult to accept the loss of its two-Mig 21s and possibly a Su-30, which mysteriously crashed at the same time in the Indian held Kashmir, but India maintains that it was due to a technical failure. India had also raised it with the U.S., but there seems to be no such binding that could prevent Pakistan from using the aircraft against India.
In an earlier press conference, the DG ISPR had clarified why Pakistan Air Force did not engage the Indian aircraft when they briefly violated the LoC on the first day, as there were clear instructions to prevent unnecessary escalation. But once it was clear that India had dropped few bombs in Balakot, the DG ISPR has stated that: "our Air Force, while staying within our own airspace, took four targets in India-occupied Kashmir… Being a responsible country, we could have caused damage even to military installations or human life… But we had to show our will, capability and resolve. So what we did — we first chose the targets, and when the targets were locked by the aircraft, we shifted the point of impact to a safe distance where there was no infrastructure or human life, meaning thereby that we wanted to tell Indians that we had the capability to hit that military target, but in the entrust of the peace of the region we are only showing you our capability."
The military spokesperson also claimed that Pakistan had the footage of this operation. It is quite likely that this footage would be released at an appropriate time if India tried to escalate the crisis again or brings out its own version of the events with some evidence, which it has not been able to produce so far.
Both regional adversaries continue to engage in brinkmanship with increasing frequency due to a long outstanding dispute over Kashmir. In the past, the crises were averted partially due to the role of external powers. In the absence of a mutually agreeable mechanism, which must include all the parties, the region is likely to remain on the 'razor's edge.' Some international observers have suggested that both India and Pakistan could consider involving a relatively neutral country as a mediator, or else there could be a collective effort by a number of countries jointly working to bring peace to the region, which is long overdue.