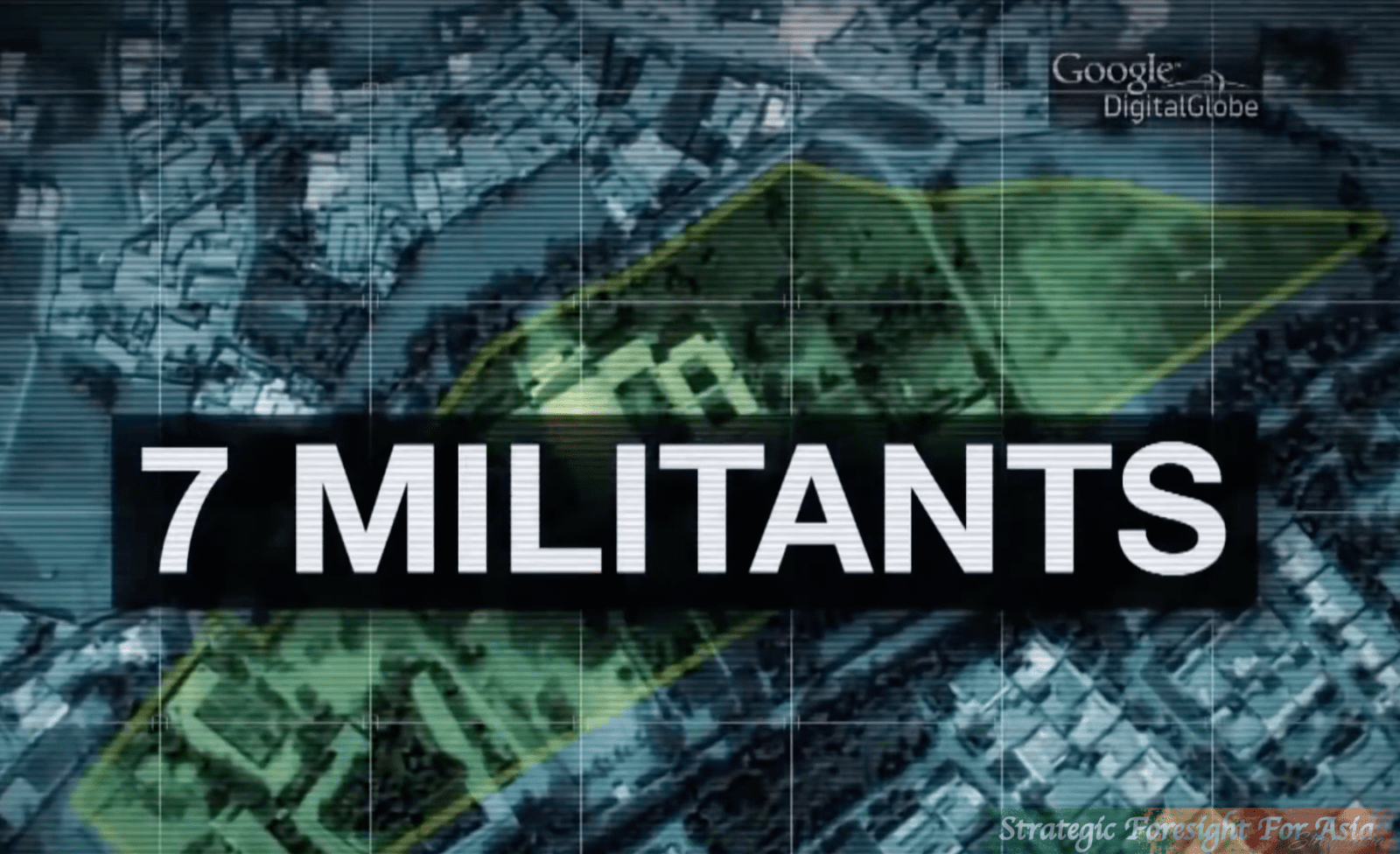 Pakistan since its independence is facing an existential threat from India and the recent episode of 'Pulwama' that resulted to the 'Non- military pre-emptive air strike' by India, is the reflection of the adversarial nature of India-Pakistan relations that continue to threaten strategic stability in the region.
As is usually the practice, Pakistan was blamed for Pulwama attack without any investigation, and war hysteria was created to gain political advantage for Narendra Modi in the upcoming elections. Pakistan which has suffered (politically militarily and economically the most) from the 'War On Terror,' also remains a whipping boy for the U.S. and its principal ally India.
Why Pakistan remains at the center of criticism, while countries like India, and Israel, that are involved in state-level terrorism continue to get away without any penalty? The deafening silence of the international community on terror acts that led to the carnage of Samjotha Express and the mass level massacre of Muslims in Gujrat, even without clear evidence, have often gone unnoticed. The arrest of Kulbushan Yadav was one clear evidence of India's active involvement in creating instability inside Pakistan, but despite this evidence, Pakistan continues to remain the focus of negative attention for the international community.
This narrative against Pakistan needs to be analyzed in view of the ground realities, as it has lost its futility due to its continued misuse against Pakistan. An objective analysis of the existing facts would highlight that terrorism is being used the world over as an instrument of state policy and is applied systematically in different modes.
India and some other states are using it both internally and externally. Internally, the repression of Kashmiris since 1947 to deny them their legitimate right of the plebiscite, and the suppression of other minorities (Muslims, Sikhs, and Christians, etc) so that they do not ask for their legitimate rights vis-à-vis Hindus. Externally, the dismemberment of Pakistan in 1971 by supporting Muktibahini insurgency; supporting the insurgency in Sri Lanka (Singhalese versus Tamils); interference in Bhutan, Nepal for political influence; and creating instability in various parts of Pakistan, are vivid examples of continued state-sponsored terrorism in India.
The surge in 'terrorism as a state policy' became more pronounced once the BJP's Hindu Nationalists government under Mr. Modi came to power in 2014. The famous 'Doval Doctrine' introduced by India's National Security Advisor (NSA) Ajit Doval has been put to practice more openly to destabilize Pakistan internally in Baluchistan, Khyber Pakhtun Khawa (PKP) and Sind. The videos of Mr. Doval (before he took office) are available on the Social media, where he has confessed without any remorse to sponsor terrorism. India has been hosting the Baloch separatists like Baramdagh Bugti, Hayerbiyar Marri, and others. Kalboshan Yadav, who was a serving Navy officer working for RAW was arrested from Balochistan. His confession that he was responsible for terrorist activities in Balochistan and Sind are known to the whole world, and the case is with the International Court of Justice (ICJ).
India-U.S. strategic partnership to contain China and scuttle China Pakistan Economic Corridor (CPEC) has given further impetus to India to use terrorism as a state policy. This India-U.S. nexus has encouraged India to undertake coercive measures, conduct terrorist's acts and false flag operations against Kashmiris; its own minorities and neighboring countries with a view to further its agenda as a regional hegemon. India regularly garners its support against Pakistan for its heinous acts in Kashmir, and elsewhere by implicating and blaming without evidence the proscribed militant organization of Pakistan.
The US and its allies follow the Indian version of events as they require the latter's support against China for their vested interests. This attitude on the part of the U.S. and its allies has not only destabilized the situation in South Asia but has also put the Kashmir problem on the back burner, besides giving a license to India to kill Kashmiris with impunity. The big power politics and the tacit silence of 'World Human Rights Organizations' on the atrocities of Indian state forces in Kashmir has further aggravated the situation in the region.
India cannot be absolved from using terrorism as a state policy. The state officials like Mr. Kurkure from Mumbai Police who was investigating the Mumbai incident was killed, whereas, culprits like Modi, Bajrangi, Colonel Sri Kant Prohit, Sunil Joshi and Aseem Anand were given a clean chits by the Indian court, despite their confessions and proven involvements.
The recent video of a former military officer Maj Gaurav, who works for India's intelligence agencies, is one of the several examples where Indian officials blatantly are suggesting terrorism as a state policy against Pakistan. India's former NSA Mr. Shiv Shankar Menon in his recent interview also suggested that India should opt for covert operations to deal with Pakistan, instead of taking military action. Does the freedom of expression allow such type of insane suggestions on media and does it not validate the state sponsorship?
The nuclear States have a responsibility to act with caution, and they must not indulge in irresponsible behavior. Other major powers also have a responsibility to avoid discriminatory policies and help bring peace to the region by not taking sides unfairly.
India and Pakistan have fought a number of wars and experienced several crises in the post nuclearization period. So far, with the help of outside powers they have avoided a major conflict, but as long as they are unable to resolve the core dispute of Kashmir, any crisis would have the potential of escalating to an all-out war in the region, with regional and global implications.
The international community, instead of demanding more from Pakistan need to identify the root cause of instability and terrorism, without which no solutions are likely to bring the desired dividends. Pakistan being the most affected country due to terrorist acts has no incentive to indulge in these activities. It has lost more than 70,000 lives and has suffered more than $ 250 bn in economic costs while fighting as a front line ally in the recent war on terror. Instead of recognizing its efforts, the accusations by falsely implicating the country in terrorist acts inside India – is likely to encourage the real perpetrators of terrorism in the Indian Occupied Kashmir.