Print PDF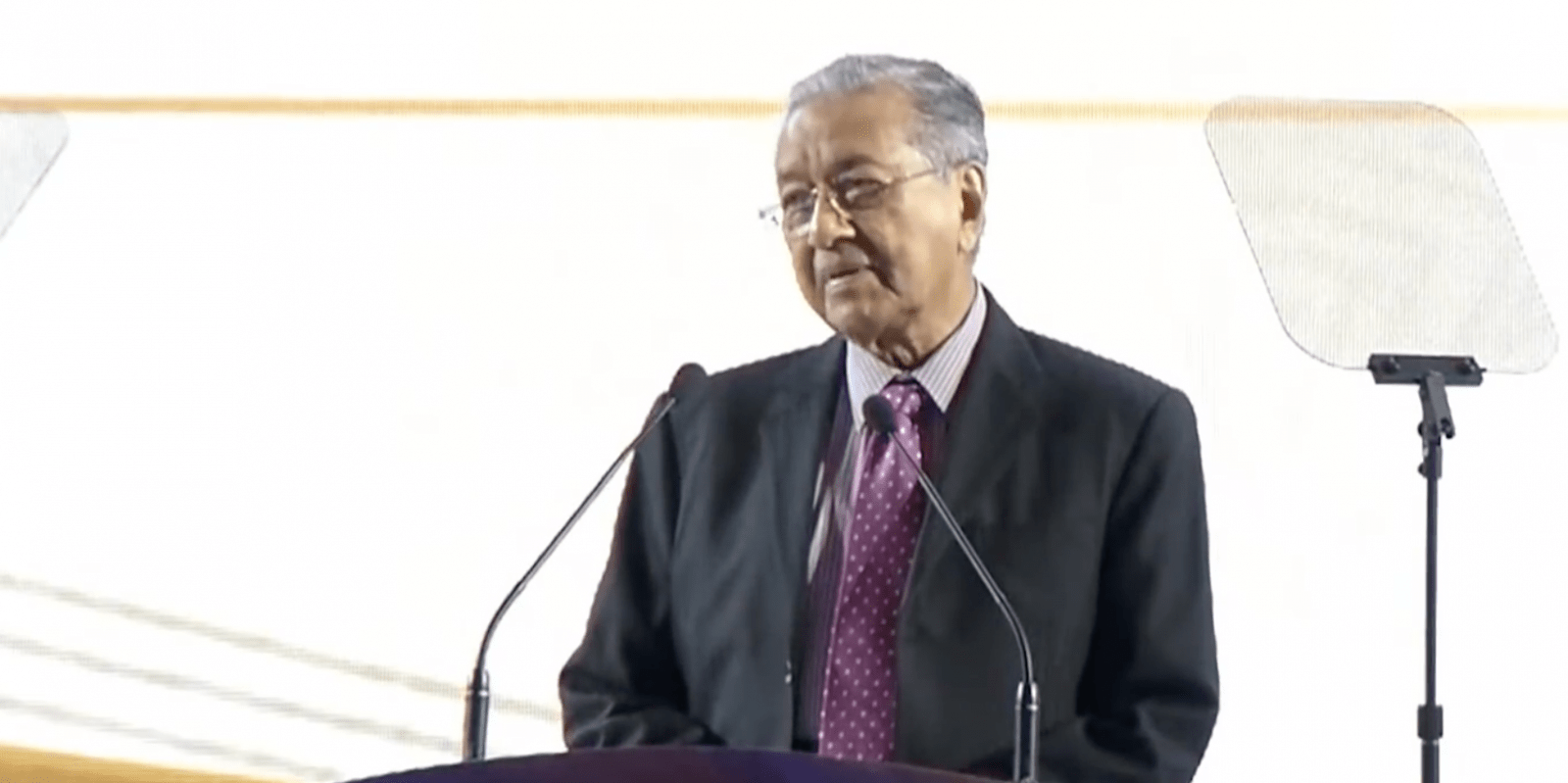 The Kuala Lumpur Summit in Malaysia, which is being dubbed as the beginning of a new Islamic bloc, ostensibly to replace the Saudi-led Organization of Islamic Cooperation (OIC), took place from 18-21 December 2019. The Malaysian Prime Minister, Mahathir Mohamed had invited Pakistan's Premier to attend the Summit and Prime Minister Khan had since accepted the invitation as well. Other prominent invitees included Turkey, Iran, Qatar and Indonesia.
Meanwhile, the Saudis and their Arabic-speaking allies did not participate in the Summit and were disenchanted with the whole idea – visible in their dissuasion of other states which have historically been close to Riyadh from partaking in the event. Of course, the greater number of states they convinced to stay away, the lesser chances this Summit has as an alternative platform. Pakistan's Premier had also been asked to reconsider going to the Summit by the Saudis.
Subsequently, Prime Minister Imran Khan paid a visit to Riyadh in a bid to assuage any concerns and reservations that the Saudis might have against this arrangement. In the meantime, it was believed that while the Saudis were unhappy with Pakistan's participation, the Prime Minister would placate their apprehensions and ensure his attendance at the Summit. However, on his return, reports poured out pertaining to the re-evaluation of the Premier's decision in this regard and soon after he conveyed his regrets to Prime Minister Mahathir Muhammad. This was followed by speculations that the Foreign Minister will be attending in his place. However, later during the day, the Foreign Minister's visit was also called off on the pretext that Pakistan will not be attending the Summit in the interest of a United Ummah. Mahathir Mohamed has since responded and clarified that the Summit "is not intended to create a new bloc as alluded to by some of its critics."
It is, therefore, important to discuss the significance of independence in crafting a state's foreign policy. As per the current rules of international relations, the very concepts of alliances, permanent friends and permanent enemies have ceased to exist. Rather, states have delved into exploring interest-based relations with multiple states. The old arrangement of an ally's enemy as one's own has diminished significantly in recent years. Most states are adopting this new system unapologetically, with prime examples being Turkey, a NATO member; handling its relations with the US as well as Russia; India's balancing its relations with its close military partner, Russia – while forging close multi-tiered military ties with the US. Saudi Arabia itself, which has had historically close and brotherly ties with Pakistan that continue to climb new heights, is simultaneously very cosy with Pakistan's arch-rival, India. While these examples show how these states have managed their foreign policy and relations, it also presents Pakistan with a chance to revisit its own policy.
As a state that has remained embroiled in conflicts for decades, fighting someone else's wars at times, Pakistan would do well to pause, re-evaluate and conceive a new foreign policy that puts the national interests of Pakistan above all else. Of course, there are gives and takes that must be brought into consideration before recalibrating this policy. It's a given that there are elements that cannot be touched, modified or rehashed in any form whatsoever; however, the focus of this foreign policy must be on national interest, first and foremost.
Even more so, there is a need to manage foreign relations, despite the nature, history or quality of these relationships. While some matters will understandably remain "off-limits", the basic idea must remain true to an independent policy. For a country that holds an important geo-political position in the world, robust defence forces complemented by its nuclear capability, and adroit diplomatic missions all over the globe, Pakistan needs to learn the art of diplomacy. It can no longer function as a hired gun, or proxy mouthpiece – which the current government has somewhat realized itself – but more importantly, it cannot afford to tow another state's foreign policy line, at the cost of its own interests and ties with others.
There are bound to be arguments pertaining to economic independence as a precursor for an independent foreign policy to function; however, this is where skillful diplomacy can play a decisive role. Pakistan's relations should generally be mutually beneficial or on a quid pro quo basis. As Pakistan traverses through this difficult economic period with dwindling support on its stance on Kashmir, there are lessons to be learnt in terms of realpolitik.
In any case, there are serious consequences of hasty, uncalculated and abrupt choices and decisions. Such decisions have haunted the state in the past and will continue to do so in the future as well, unless a reworked and re-thought foreign policy is put into place. Uncertainty about decision-making, second-guessing where our own interests lie, and short-changing ourselves has contributed to a weak foreign policy and must be avoided at all costs.
When the Pakistani government shows the world that it can be coerced by another state or group of states, that its foreign policy can be willfully directed by others, and that it can be forced to backtrack on diplomatic initiatives it may have initially supported, it loses its respect and position in the world that countless Pakistanis strive to achieve all over the world.