Print PDF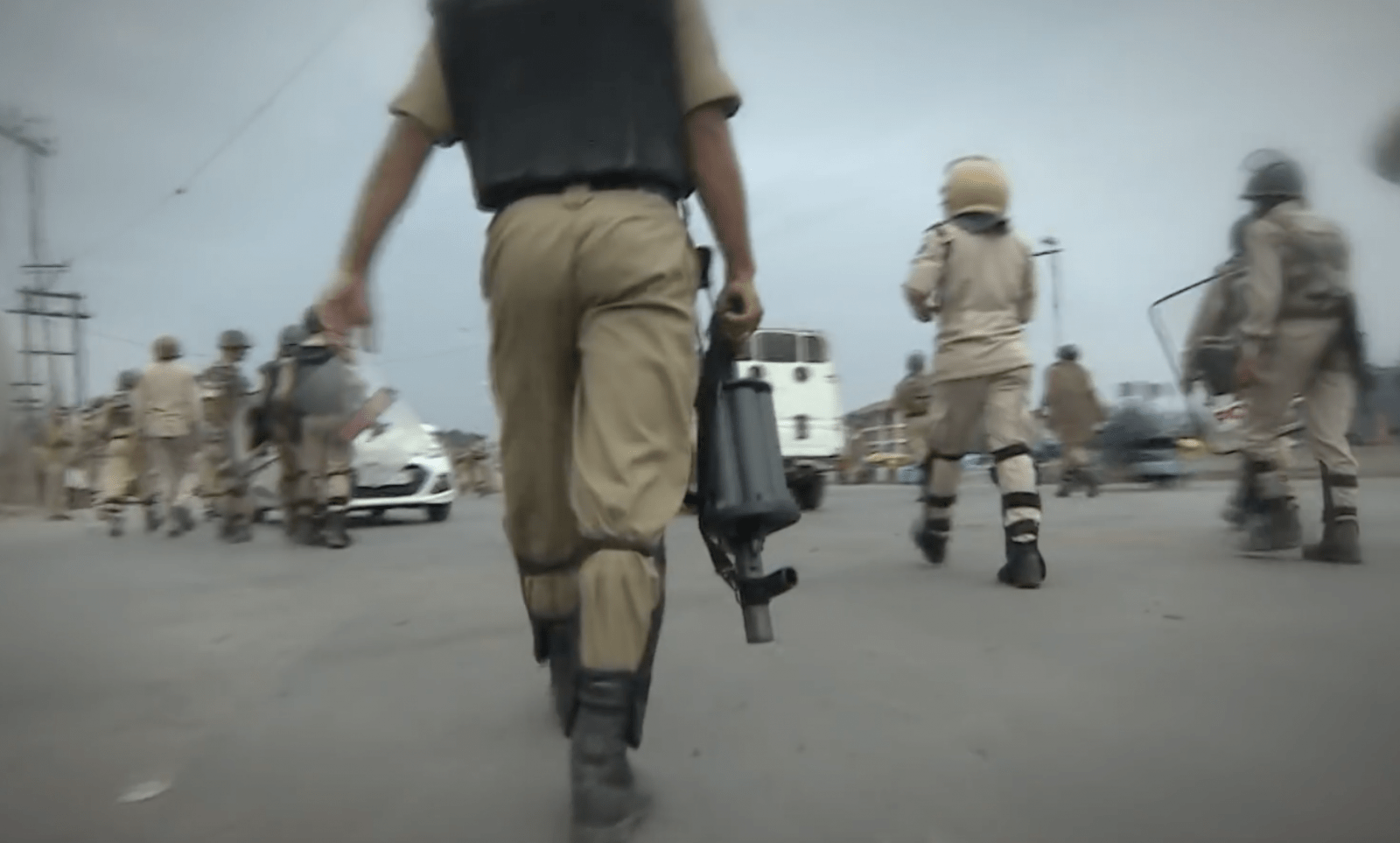 Kashmir has become the centre of gravity of the international media discourse due to the current humanitarian crisis which resulted after India abrogated article 370 of the Indian constitution and subsequently imposed a curfew in the occupied territory on 5th August, 2019. This has resulted in movement blockade, information blackout and prolonged incarceration of the people in Jammu and Kashmir. The Pakistani nation stands united with Kashmiri people in their legitimate cause for plebiscite and right of self-determination under UN resolutions.
Pakistan has carried out comprehensive diplomatic efforts to highlight the Kashmir cause at the international level in order to expose India's human rights (HR) violations. Although, there is no apparent relief for Kashmiri people in sight, in terms of lifting the curfew and ending the military siege from Indian occupied Jammu Kashmir (IOJK), but if Pakistan sustains these efforts of building a narrative against India at the international level, then India will be compelled to lift the curfew from IOJK. This can be the most basic relief earned for the people of Kashmir through diplomatic means.
India has propagated the wrong narrative at the international level on the situation that erupted after the imposition of curfew on 5th August, by portraying it as an internal matter. Pakistan and India are engaged in diplomatic competition over the Kashmir issue to convince the international community on their stance related to disputed territory. Pakistan has given its maximum response to India's 5th August plan through peaceful means of public and state diplomacy against the imposition of curfew in Indian Occupied Jammu Kashmir.
These diplomatic efforts have created content for Pakistan to build its narrative at the international level, related to the current dynamics of Kashmir's humanitarian crisis. At the state diplomacy level, Prime Minister Imran Khan has issued strong policy statements, contacted influential world leaders to apprise them on current situation in IOJK, and written an article in New York Times, to sensitize the international community about the grave humanitarian crisis. He reiterated Pakistan's resolve to continue support for the Kashmir cause.
Pakistan Army's leadership has also expressed a similar resolve in support of Kashmir's legitimate struggle issued in a press release after the corps commanders' conference held in August. The Chief of Army Staff expressed determination in his speech on the 6th September Defence and Martyrs Day ceremony held at GHQ Rawalpindi. Despite political fragmentation, Pakistan's Parliament has also issued a joint policy statement on the Kashmir issue.
At the public diplomacy level, the people of Pakistan have also expressed their solidarity with Kashmir through participation in Kashmir hour rallies organized across the county. Pakistani diaspora has also participated in public protests along with Kashmiri diaspora in major powers' capitals to sensitize international media and social media, in order to shape public opinion to deal with India's fifth generation war propaganda on Kashmir. Pakistan has carried out these efforts to build a strong narrative on the Kashmir issue for pressurizing India to solve it under international law ambit by immediately lifting curfew from IOJK. Pakistan will formulate a response after PM Imran Khan's speech in UNGA on 27 September.
Pakistan must continue exposing the expansionist agenda of Modi's government, which is ruling India on the basis of populism.  Populism in India means domination of one section of society over other segments of society because of its diversified demography. This leads to injustice in the polity. Populism can serve India in short term but it will be counterproductive in the long run. Modi has won election in India on the mandate of Hindutva. Therefore, he wants to establish a domination of Hindus in India but the considerable presence of Muslims and other communities in India will complicate the situation. This approach reflects the changing political face of India as a secular state.
Pakistan has exposed the Indian face of secularism at the international level by exposing the Hindutva mindset of Modi's government. International media and human rights organizations have raised their concerns on human rights violations in IOJK. Foreign minister Shah Mahmood Qureshi pleaded a case against these violations before the UN Human Rights council and urged them to constitute an investigation commission for IOJK. 58 countries have supported Pakistan's stance, and demand that India lift the curfew from IOJK.
Therefore, Pakistan needs to continue the projection of the situation in IOJK at the international level by informing the international media and global public opinion on human rights violations in IOJK. The Organization of Islamic Cooperation (OIC) has also demanded that India lift the curfew from IOJK. We must maintain the stance we took earlier on the IOJK crisis which was that this was a unilateral decision and a usurper action by India. Pakistan needs a strong, proactive strategy and game plan to sustain the promotion of its narrative on the current situation in IOJK as a humanitarian crisis at the international level.
Currently, the international response to India's human rights violations in IOJK is limited to the international media and human rights organizations. Pakistan must organize the maximum number of events at the international level to create saturated content for international media coverage on Kashmir's humanitarian crisis, which will sensitize public opinion in western democracies about the Indian army's atrocities and compel their governments to pressurize India for lifting curfew and ending the lockdown in IOJK.
Pakistan must adopt a pragmatic foreign policy in order to strengthen its economy which is the linchpin of international diplomacy and reality of global politics. Gradually, the international community will respond to this evolving narrative of Kashmir's humanitarian crisis because of constructive international media discourse. This is the minimum relief which can be secured for the people of IOJK through peaceful means of state and public diplomacy.