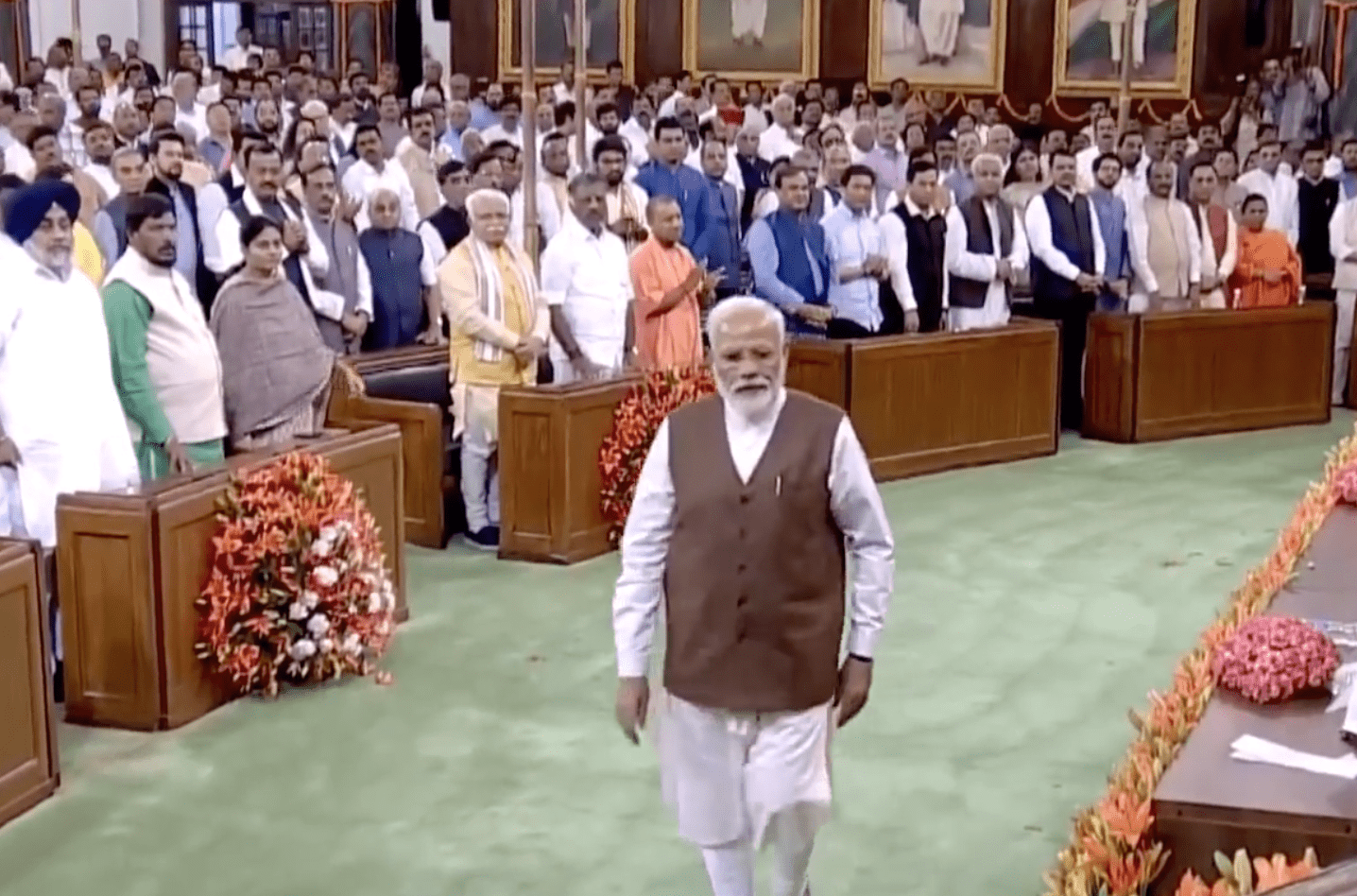 The media portrayed the recently held Indian elections as a mixture of domestic issues, governance, prime ministerial candidates and of course, performance. Narendra Modi's real fame is his Hindu-fundamentalism and anti-Muslim sentiments which led to his election for the second term. Modi is said to possess a far better track-record in his handling of foreign policy and national security issues. His willingness to take tough action against Pakistan for terror attacks bolstered his image domestically.
Modi's great achievement is considered as his foreign diplomacy. He has visited 93 countries in nearly five years in office, as many as visited by former PM Manmohan Singh over a decade. His major wins include outreach to the Arab world, especially Saudi Arabia and the UAE, and to Japan. He was able to defuse tensions with China after the 72-day Doklam standoff through an informal Wuhan summit in April 2018 but still did not endorse China's Belt and Road Initiative (BRI). Moreover, it was boasted by the Indian media that Pakistan was forced to return the downed Indian fighter pilot after 48 hours, although in reality, things were quite different. Similarly, the UN designated the Jaish-e-Muhammad's (JeM) chief Maulana Masood Azhar as a global terrorist, which is considered as a major diplomatic success of the Modi government; however, it can also be termed as a failure, since India was unable to link him with terrorism in Kashmir and the Pulwama incident.
The Uri and Pulwama attacks and the subsequent tensions between India and Pakistan changed the Indian political narrative from a leaning towards the economy to one focused on national security. Reportedly, Jammu and Kashmir (J&K) recorded 614 terrorism-related incidents in 2018, up from 342 in 2017 and the highest in a year since 2008 when 708 incidents occurred. Over 190 young people joined the terrorist groups last year. Meanwhile, the Pulwama bombing underlined the Indian grave security lapses.
China and Pakistan pose challenges for India's dreams of becoming a regional hegemon. Maintaining India's supremacy in South Asia has proved to be a challenge in the face of a powerful China. Nepal and Sri Lanka continue to remain in the orbit of China's BRI. The revitalizing of the South Asian Association for Regional Cooperation (SAARC) remains an insurmountable challenge, given the historic Indian acrimony with Pakistan. Moreover, India was taken by a surprise when Pakistan took the initiative of opening the 'Kartarpur Corridor', supported by the Pakistan's Army Chief General Qamar Javed Bajwa.
After BJP winning the elections, India is well on its way to becoming a truly Hindu state and is no more a secular state. Keeping in view the menace of Hindu fundamentalism, it is a concern that Modi, if he maintains his fundamental approach of Hindutva could declare India as a Hindu state in the future.
As far as the Kashmir issue is concerned, the Modi government will try to repeal Article 370 of the Indian Constitution; however, in the process of doing so, a new wave of atrocities is to be expected. This will have adverse effects on Pakistan, as it would increase the Indian blame game of Pakistani meddling in the IOK.
As far as Pakistan is concerned, it must not expect anything good and positive from Modi as he is likely to follow strong anti-Pakistan stance in order to sustain his stature and further the slogan of Hindutva. However, Pakistan can project its soft image by offering positive gestures so as to convince the world community that Pakistan is a peace-loving country, and it is actually India, which is not reciprocating positively.
Since India does not enjoy cordial and influential relations with Nepal and Sri Lanka, Pakistan must enhance its ingress with these countries. Pakistan should work on its diplomatic, defence and economic ties with these two countries. It will also be beneficial for Pakistan at the SAARC forum to play an influential role.
Likewise, the government of Pakistan needs to revive its friendly relations with the Arab World, especially the UAE and Qatar; this will create an acceptable environment for the Pakistani labourers working there. Moreover, Pakistan should counter the rising Indian influence in the UAE and other Arab countries by actively raising the common agenda of the global Muslim community, and taking its due lead role in all forums with a proactive approach.
Moreover, Pakistan needs to assure members of the Financial Action Task Force (FATF) that Pakistan has a stated policy of not permitting any non-state actor to use/misuse its soil for violence. Pakistan will continue its fight against terrorism. All necessary actions under the National Action Plan (NAP) have already been taken against the terrorist outfits in Pakistan, even if they were working under other names. Pakistan's achievements and sacrifices under the global war against terror is ample proof of its seriousness against this menace.